Display Your Story in Innovative List Format
Do you want to display an interesting series of historical events, your great publications, progress stories, or similar content? A timeline is undoubtedly the best content format for that. 
A timeline allows you to display a series of events in chronological order and is a creative way to help readers visualize what happened and when. Ultimate Addons for Beaver Builder makes it easy for you to communicate events clearly with the Advanced Timeline module.
Choose Any Content To Display Inside the Timeline
Do you have all your content published through posts, pages, or custom post types? Or do you want to add custom content? Choose any source you want and the Advanced Timeline module will automatically display your content.  
In the post timeline, a powerful query filter helps you to extract the content you need. You can add headings, descriptions, images, and dates to your content in seconds. 
The module gives you complete control over creating and displaying your timeline.
Create Awesome Layouts From Pre-Built Designs
Advanced Timeline comes with a set of presets you can use out of the box. Each preset will have a different set of options for the module and each can create a unique design. 
You can choose any design from the preset and customize it to suit your needs. 
Presets are a great way to start designing a timeline as it saves your time in creating things from scratch.  
Advanced Features to Customize Your Timeline
Vertical & Horizontal Layouts
Choose to display the timeline in a vertical or horizontal layout with just a click.
Individual Styling for Timeline Item
By default, all items will use global styling and you can style each timeline item separately.  
Lazy Load & Pagination for Posts
Manage post and page display pagination and enable lazy loading to save resources. 
Custom Icon and Date Option
Use custom icons and dates for each timeline item.
People Love Ultimate Addons
I use Beaver Builder every single day. And the addon plugin I use the most is Ultimate Addons for Beaver Builder. It's incredible!


Ultimate Addons makes it possible for those of us that are "designed challenged" to build a complete website, extremely fast, and have it look stunning.


Adam Preiser
wpcrafter.com
Ultimate Addons is one of the original Beaver Builder extensions and the Brainstorm Force team has been working closely with ours for a long time. They build great software.


Robby McCullough
wpbeaverbuilder.com
UABB is an awesome addition to the Beaver Builder community. The Brainstorm Force team have taken all their skills as designers and developers and jammed it all into the best 'swiss army knife' ever made for Beaver Builder


Dave Toomey
davetoomey.com
Ultimate Addons for Beaver Builder not only speeds up the web design process for my company, it also makes it easier for my clients.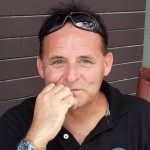 David Waumsley
davidwaumsley.com
This is the perfect addon for Beaver Builder – I cannot see me needing anything else to really get creative with the builder plugin and theme. The support has been great too. Thanks guys.