ATTRACT MORE USERS
Build Trust & Encourage More Sales
Star Ratings help new visitors to perceive the real experiences of people who have already used your product or service. It makes a great and prominent social proof for your website.
This builds trust with users and ensures the quality of a product/ service you provide. Ultimately fetches new customers to your store.
Ultimate Addons offers a simple yet powerful Star Rating module. It helps you display star ratings anywhere on the website.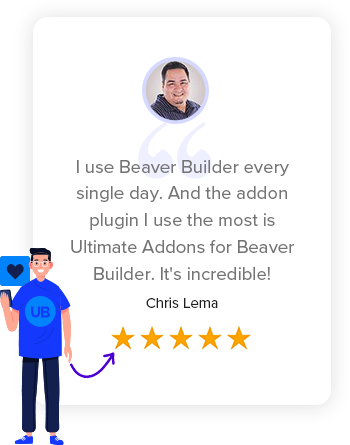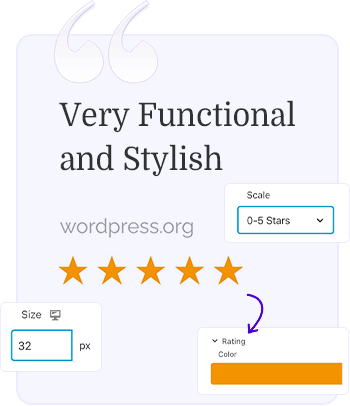 TOTAL CUSTOMIZATION
Display Ratings in Your Style
You can pair up star ratings with any of your different products and services like books, movies, restaurants, courses, reviews, and so on. Ultimate Addons module gives you full controls on where you want to display ratings and design it your way.
The Star Rating module allows displaying title and star ratings. You can completely customize the typography, color, size, and spacing for this.
Craft The Perfect Design with Flexible Options
Range & Ratings
Display up to 5 or 10 star ratings
Choose Layout
Display title and ratings inline (horizontal) or stack (vertical)
Size & Spacing
Set size for stars and spacing between the stars
Set Alignment
Arrange ratings to left/center/right
Color Marked & Unmarked Stars
Decorate filled and empty stars with custom colors