EMPOWER YOUR WEBSITE
Display Reviews From Google My Business and Yelp
Business Reviews widgets lets you display Google My Business and Yelp reviews directly on any page of your website. Simply connect with your business account and the widget will automatically fetch available reviews.
You can also customize and style them to look nicely and thus build trust with your website visitors.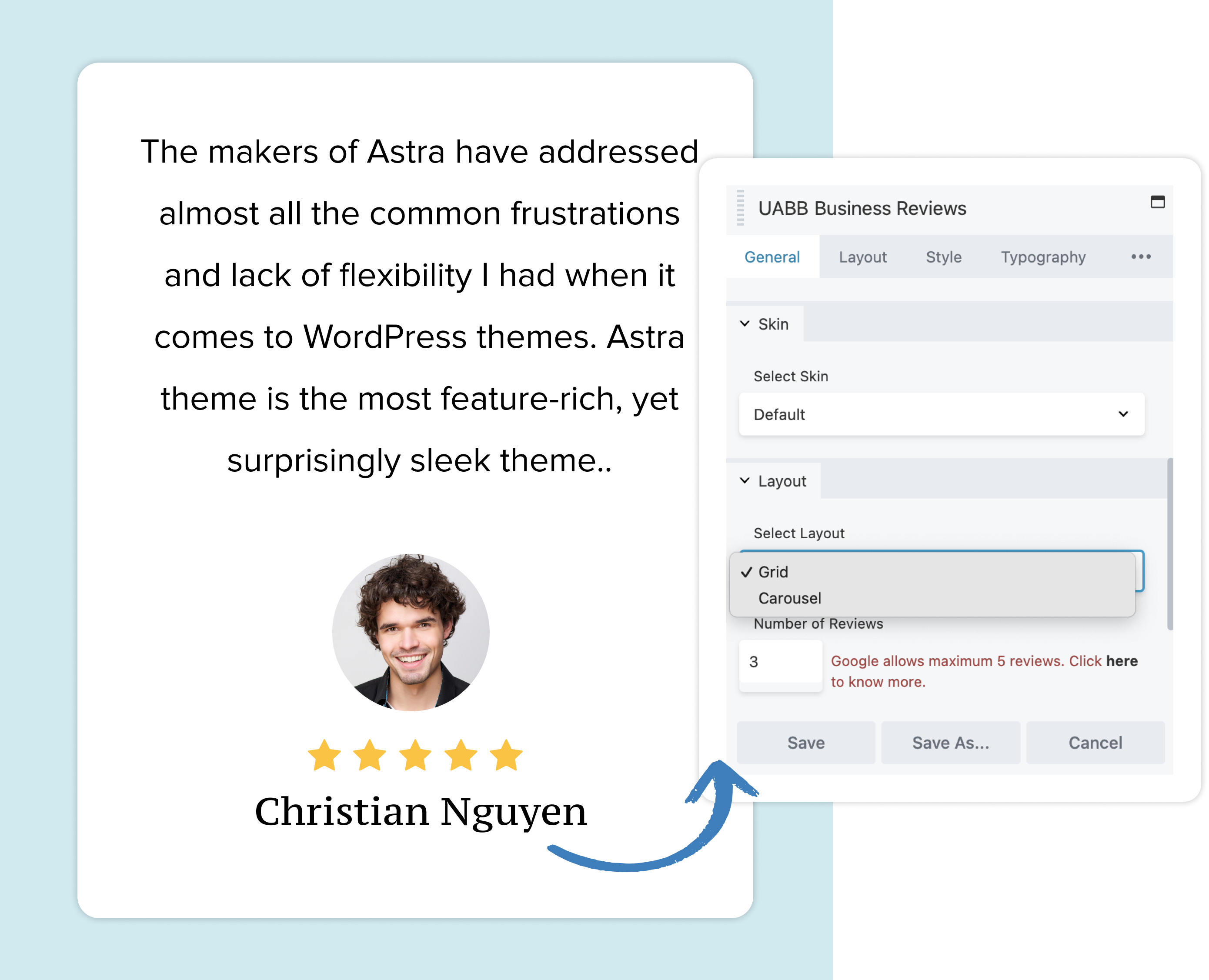 MAKE REVIEWS LOOK THE WAY YOU WANT
Pick Suitable Layouts and Skins
You can display reviews in a grid or a carousel layout depending on the design that suits your page. You can choose a nice skin for reviews - bubble or card.
SHOW THE FACES OF YOUR REVIEWERS
Show Additional Reviewer Information
Make your reviews absolutely believable by showing the reviewer's name and profile photo along with their review content. This helps to display genuine reviews from genuine users.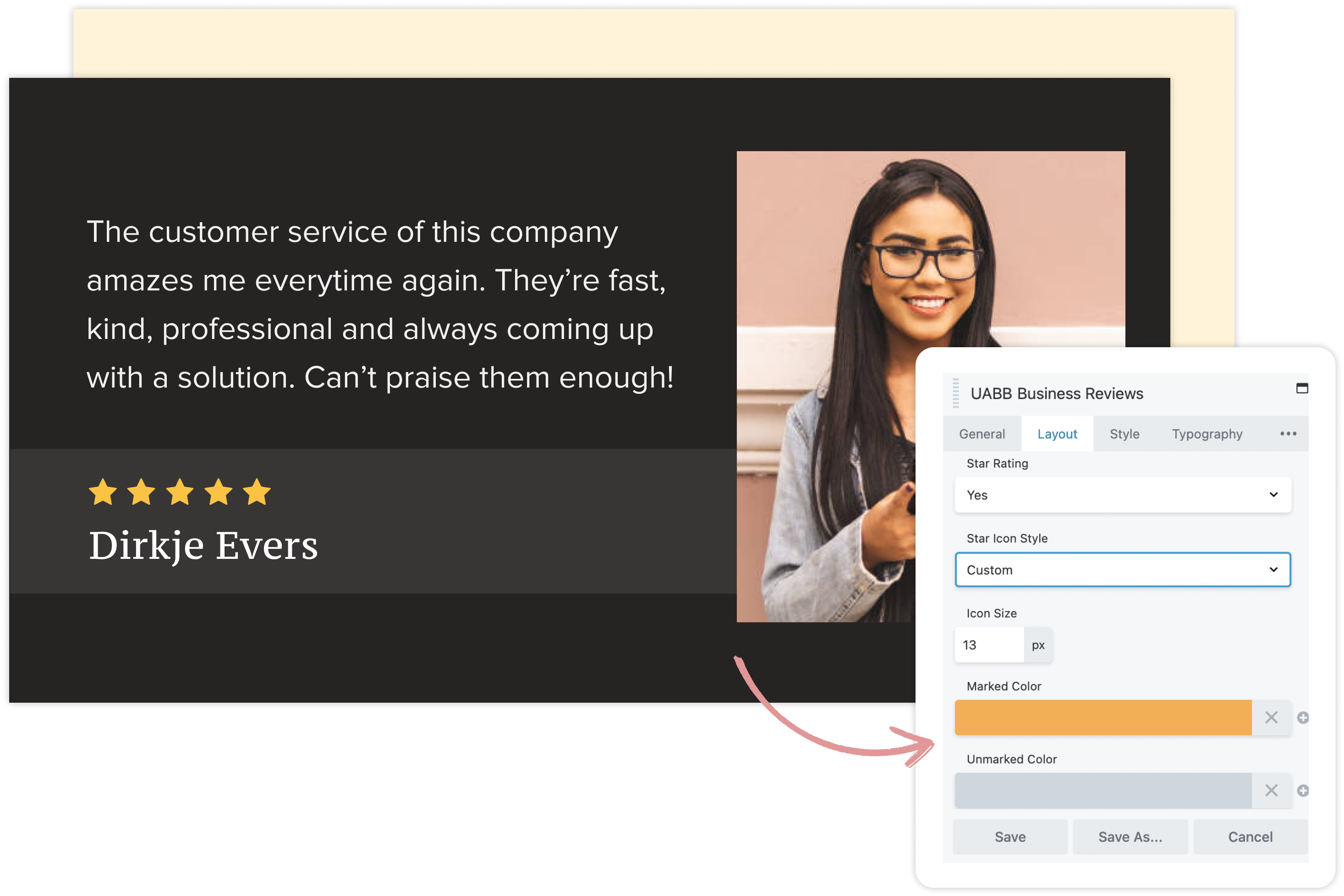 MAKE YOUR STAR RATINGS SHINE
Total Control on the Star Ratings
With filters, you can choose the minimum star ratings to display on your website. You can also customize the look of the star ratings with multiple colors and sizes options to make them more attractive.
Customize how your reviews look
100% Styling Options
You get control over every section of reviews. You can set a nice background, manage spacing, assign typography, and colors. With all the styling options take your review display to the next level.