Do you have a personal blog that offers an EBook or any such lead magnet that your readers love? Why not design a page that will attract many more readers to opt for your EBook?
This page template is created with a personal blog in mind.
You can begin the page with a classy title and a catchy statement that promises them something. People would love to read something that gives them some rare tips and tricks, some case studies and examples of how to do stuff. The MailChimp Subscription Form helps you collect leads in this section.

Then comes the logo section; a place where you can list all the websites you've been mentioned on, the clients you've worked for, or your certifications, awards and achievements.

Since this is your blog, people should know what you write on. You can use the Advanced Post module to display your blog posts in a grid layout.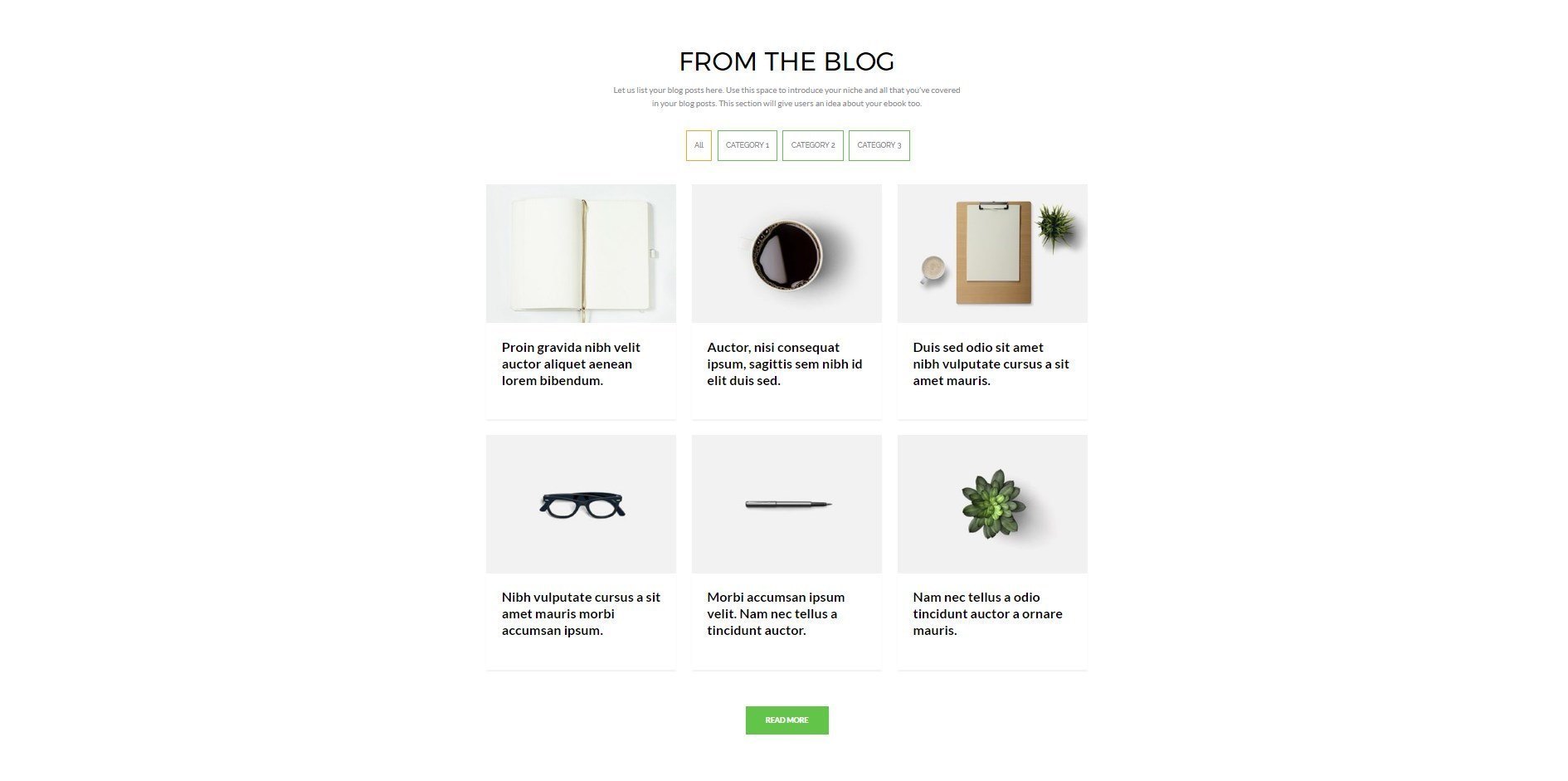 Note: You need to have live blog posts on your site in order to see them added in this module.
The read more button at the end of this section can take readers to your blog.
You cannot prove anything by yourself! Your past clients and customers may be helpful here. You can pick some best testimonials and paste them in the section below.

Finally, you come to a call-to-action, a last chance on to convince your readers on this page.

Take a look at the template demo here.
This template is released as a part of the Ultimate Beaver Templathon! You can take a look at the list of templates released under this series.
Please feel free to share your comments below.