Hello!
A couple of weeks ago, we'd introduced the Ultimate Addons for Beaver Builder version 1.7.0 – beta.1!
Today, I am back to announce the release of the stable version. Before moving on to the highlights of this update, I would like to thank all the beta testers who've given in their bit in testing and helping us release this stronger and stable version of UABB. As I've already mention in the beta post, this update does not introduce any new features, but it comes with some great under the hood changes — specifically in the Typography and Spacing options.
Take a look at how the Typography option look before and after this update: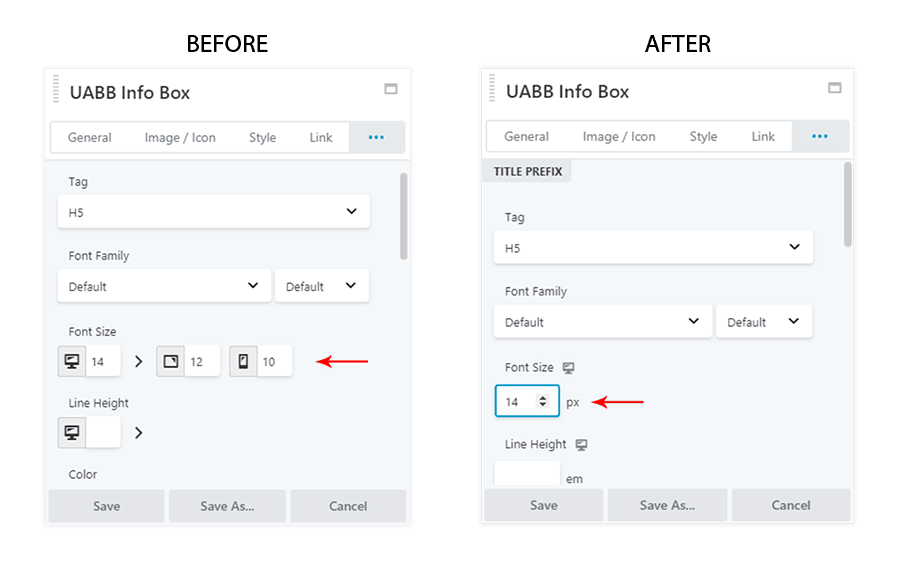 In the above image you'll see the typography options in UABB modules now look and function exactly like the default Beaver Builder modules. When we originally released the Typography option for UABB modules in 2016, it was innovative and unique. Beaver Builder back then, did not offer anything to specify font sizes based on different devices.
But with the release of Beaver Builder 2.0, they introduced an option to set different typography based on the devices they'll be viewed on. This works and functions much better. So with this update, we've changed the typography option in all the UABB modules to adapt the default one in Beaver Builder.
Take a look at how the spacing options look before and after the update: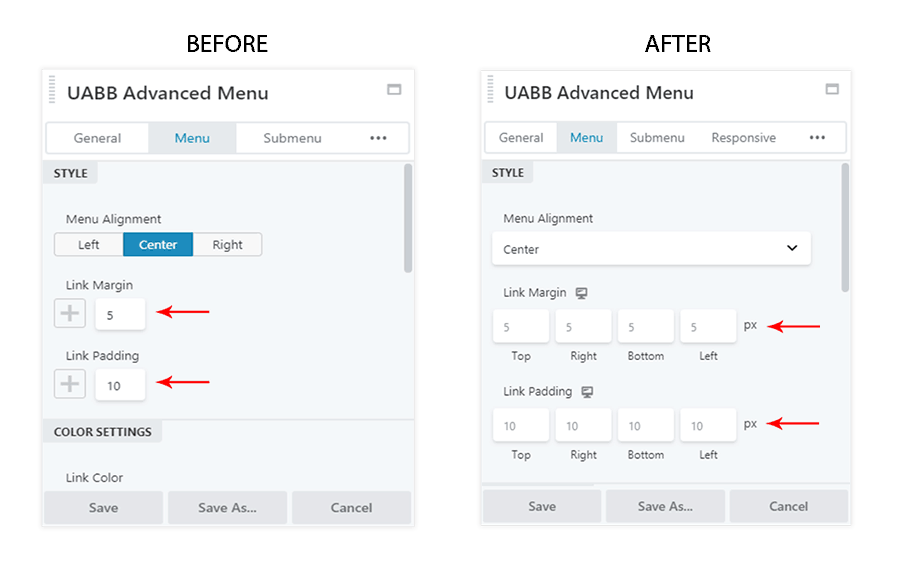 Like the Typography options, we have modified the way you can add spacing too! This too is done to adapt to the default setting in Beaver Builder. The images above also point out a difference in the way the alignment settings look. We've replaced all the toggle options with dropdown menus just to match well with those of the page builder.
In this update, we've also made sure that UABB is 100% compatible with Beaver Builder 2.0 and we've worked on some other fixes too. You'll see all of them listed in the changelog.
What is next?
We are continuously working on making UABB better day by day. With new features, additional compatibility, improvements and fixes, we'll continue to woo you like we always do.
We are currently working on two new modules, viz. the Content Toggle and Business Hours. Can't wait for it? We are going to try your patience a little more. Kidding! 😉
We'll get back to you soon with these exciting modules and a lot more improvements.
Have suggestions for the next updates? Please let us know in the comments below!