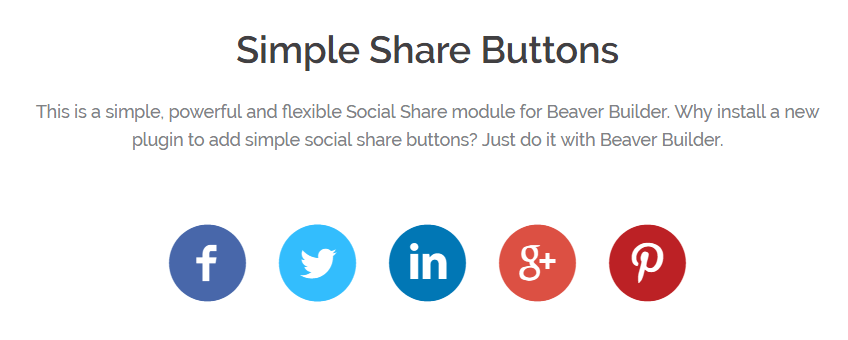 The entire world is on social media! Are you? Out of all the places on the web, social networks give you a lot of exposure and a chance to interact with your clients and customers.
Whether you are a corporate firm, a social company or a service oriented small business, reaching out to people will make you well known and create a good reputation about your products and services.
To help you reach out to your audience and increase the social shares of your content, we are introducing the Social Share module with the Ultimate Addons for Beaver Builder version 1.4.0.
The Social Share module will help you to
Display a Social Share icons for top Social Networking sites like Facebook, Twitter, Google, LinkedIn, Blogger, Digg, Pinterest, Reddit, StumbleUpon and more.
Select an icon and customize it according to your website.
Increase social shares to reach out to many more clients on social networks.
Where can this module be used?
Social shares can be used in almost every niche, and by all the professionals and individuals on earth!
To name a few:
Bloggers can use Social Share buttons so that their readers can share content with other like-minded people on social media.
Photographers can use social share buttons to share their pictures on networks like Pinterest and more.
Various businesses can use these buttons to promote offers and deals that people can share with their loved ones.
A software development company can use this module to promote or introduce a new software they are working on.
An artist can get great exposure when people share his work across the web on different social networks.
As mentioned above, the list can go on and on. What have you thought of?
You can take a look at a few examples on our demo page here.
Go ahead a give it a try!
We would love to know what you think about this new module. You can share your thoughts, ideas and feedback in the comments below.