Sawasdee Krab!
Well, I'm just back from Thailand and thought I'd say hi in Thai 😉
It's only been 3 weeks since we launched UABB and today I have some exciting news to share with you. But first I wanted to share with you that the UABB soft launch was a huge success with over 300 new customers. Thank you!
We are dedicated to making UABB even more amazing than it currently is; and that leads me to the next big announcement, version 1.1.0 is now live. Let's see what we have for you in this:
New Row Sections –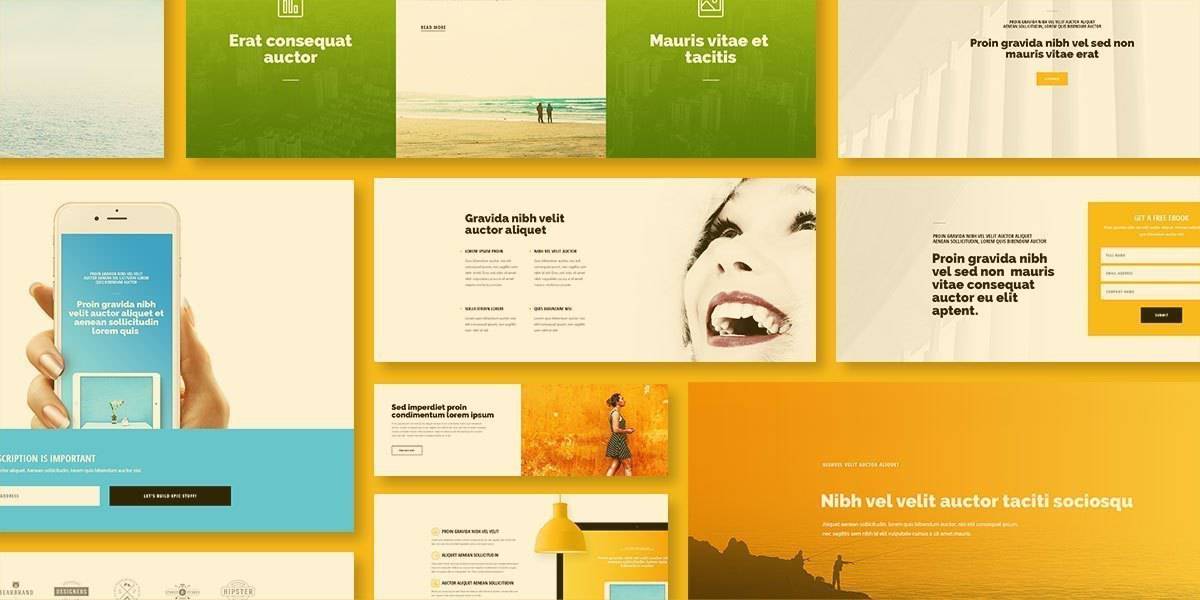 Making your workflow faster is the sole reason for creating this plugin. Right now, you probably start everything from scratch. You spend a most of your time looking for design inspirations for the content and then try to build it on your site.
To eliminate this hassle – we have made "Sections" which are ready to use, professionally designed Row Templates. Just look for a section that would suit your content, drag it on your page and change the content. Boom, you have a 100% custom page ready in just a few minutes!
With this update, we have now 150+ sections for you to start with! All of these are sections –
Responsive (of course)
Professionally Designed
Pixel Perfect
Designed to take values from the theme (headings, colors) so they instantly match on your site.
Coupled with UABB Global Settings
I made a quick video for you to get an idea how fast you can build your custom pages with sections!
Give this a try on your site! I'm sure you would love them as we do 🙂
New Templates Manager Admin Setting
As we're adding more templates with every update, it was essential that we provide you controls to choose which modules you need active on your site. So check this screenshot of new admin setting page we've added in this update. On this screen, you can choose the category of templates that you want to enable or disable on your site.
Introducing New Module: Price Box.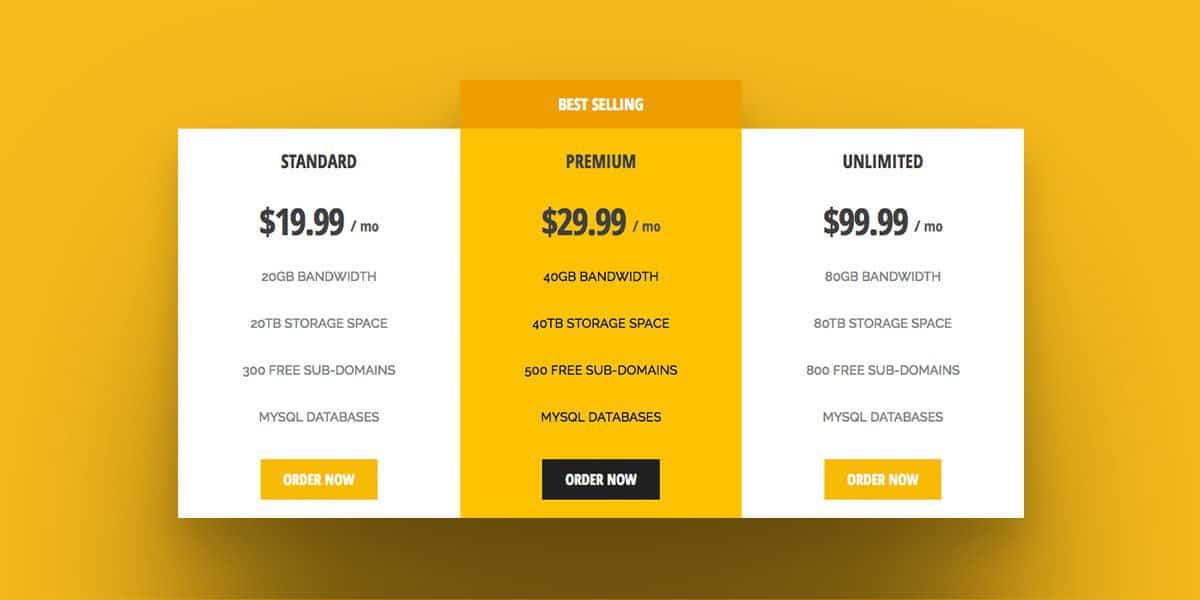 A powerful and flexible yet elegant price box module is finally here! Checkout its demos and take a glimpse of just a few of the amazing design possibilities. Some of the noteworthy features of UABB price box module –
Possibility to Highlight a particular pricing box
Add Legend Box (kind of comparison table)
Better Management of Responsive Sizes
Tip – If you would like to disable any module that you don't plan using, you may disable them in modules setting.
UABB Now Supports the Core Beaver Builder Color Picker.
We have integrated a different color picker in UABB modules (Iris) as we find it more intuitive. Furthermore it supports RGBA values. However, we found many still prefer the core Beaver Builder color picker as it allows to save them color presets.
So here is a setting that would let you choose the color picker that you want.
We have integrated these two color pickers closely so they can speak to each others! Take a look at this video or refer this article for more information.
Important Change in the Row Separator –
With the earlier version of the UABB, it was possible to add a row separator to either the top, bottom or both top and bottom parts of the row. However, in this release, we have introduced two separate settings which would allow you to set row separators to the top, bottom or both ends of a row individually. More flexibility and freedom!
This change (although unlikely) may not be backwards compatible. So if you have used row separators on your live sites with the earlier version of UABB, we recommend you take a look after your update the plugin to latest version. This may sound a bit concerning, but we decided to make this change is UABB is still very new and we haven't seen many using row separators yet.
Other Changes –
Improvement: Advanced Separator – Introduced responsive image size option
Improvement: Blog Posts – Introduced post count checks for carousel
Improvement: Blog Posts – Improved custom excerpt logic
Improvement: Contact Form – Introduced input field padding options
Improvement: Creative Link – Introduced stack option for mobile devices
Improvement: Creative Link – Introduced bottom margin option to control link bottom spacing
Improvement: Fancy Text – Apply fancy effects when user in viewport
Improvement: Flip Box – Introduced background image option for front and back flips
Improvement: Info Banner – Introduced responsive image size option for background image
Improvement: Info Box – Introduced reverse order stacking option for responsive devices
Improvement: Google Map – Added shortcode support for latitude, longitude and info text
Improvement: Row Separator – Introduced row separator responsive size option
Fixed: Advanced Tab – Active tab background color issue
Fixed: Advanced Tab – Navigation background applying in content issue
Fixed: Advanced Testimonial – Adaptive height issue
Fixed: Button – Vertical text alignment issue for custom style
Fixed: Blog Posts – Draft, private posts should not display at frontend
Fixed: Blog Posts – Post's column width issue
Fixed: Contact Form – Submission email not delivered to recipient issue
Fixed: Fancy Text – SlideUp effect not works for single string
Fixed: iHover – Image overlap issue of style 3
Fixed: Info Banner – Browser compatibility issue
Fixed: Layout CSS / JavaScript Editor – Cursor position bug
Fixed: PHP 5.2 compatibility errors
Fixed: Row Separator – Custom class conflict when row separator is enabled
Fixed: Row Separator – Removed extra gap between row & row separator
Fixed: Text alignment issue for Icon at right condition
Updates from Community –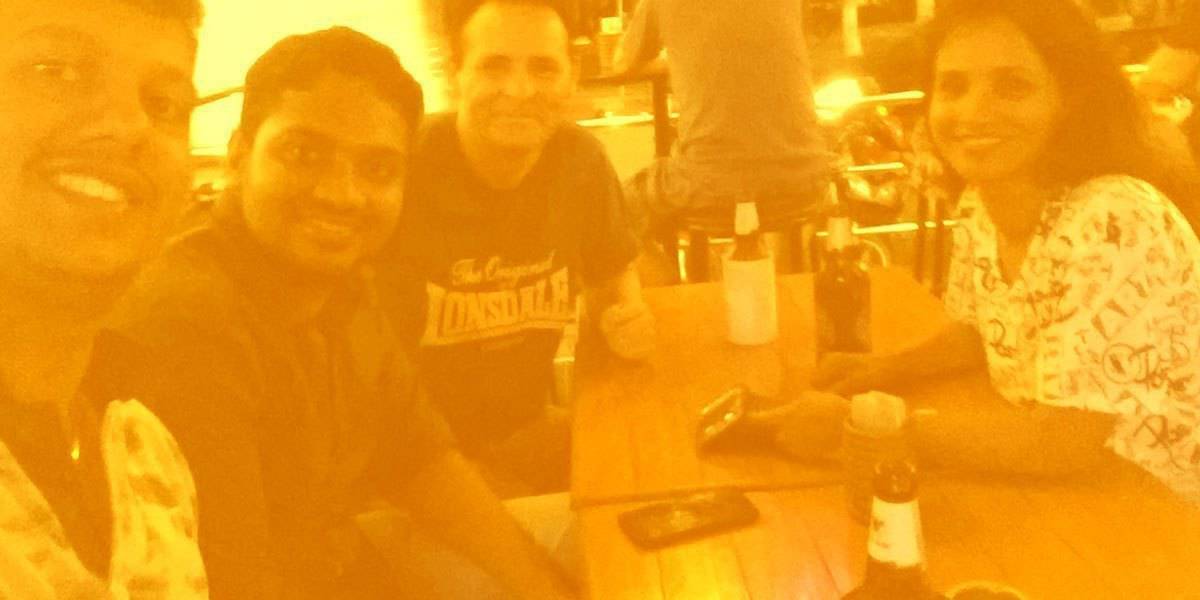 In Closing:
This was the first real update of our three week old plugin and we have a lot more exciting features planned:
Making searching sections easier

Page Templates

New modules

White Label Support

Video Tutorials

..and more!
That's all for now and until next time!
Phop kan mai! See you later 🙂