Hello there!
It's been a productive, busy and fun month since I wrote last time and today I am back to share some exciting news with you. We're releasing the UABB 1.2.0 with many improvements and some really awesome features you'll love. Let's get to it!
White Label UABB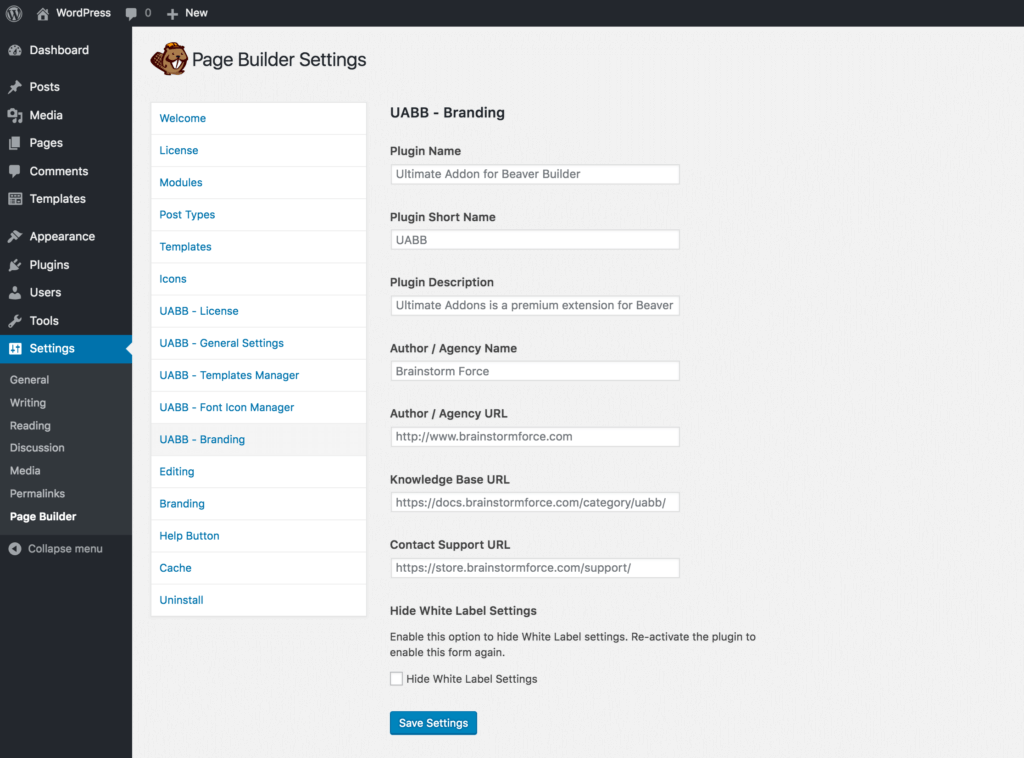 This much requested feature is finally out. If you use UABB to build websites for your clients, you can now white label the plugin and brand it as per your project needs. Many had requested white label option who strive to provide a seamless experience to their customers and keep the information in the WordPress backend uniformed.
Should you wish to learn more about this, check article in our knowledge-base here. Adam Preiser from WPCrafter.com has even made a video about this.
Revamped License Registration Process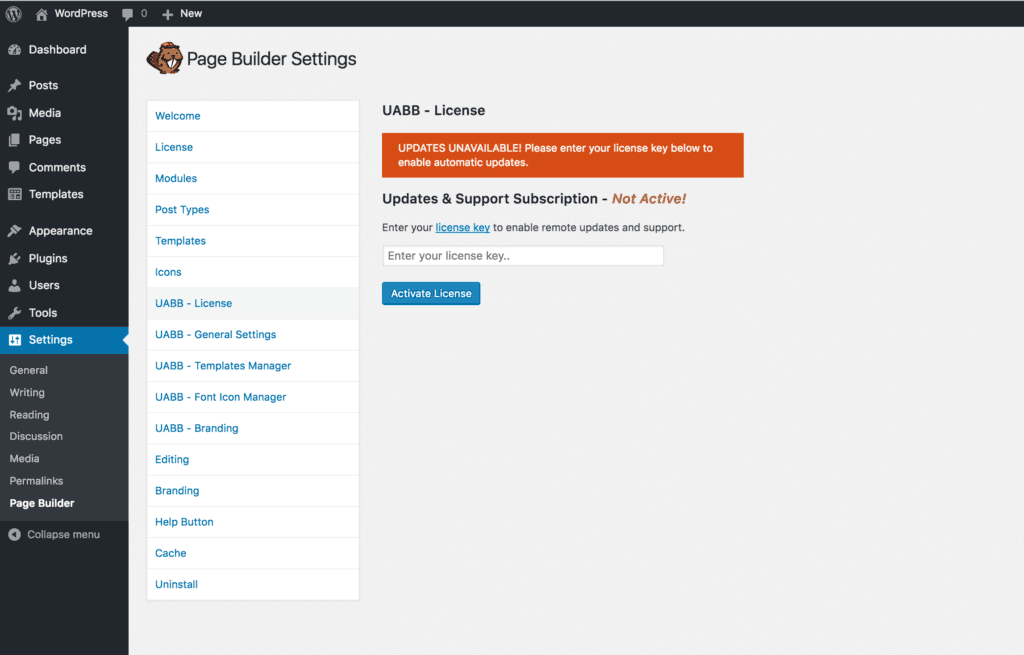 The earlier process had many drawbacks and it was one of the most discussed topics in our Facebook group. So we've completely revamped the previous license registration process from the grounds up. Here are some of the highlights of the new process –
License registration form is in the plugin admin setting page itself

No more email sign up required before you register the license

The license key would be hidden after registration

Updates are checked with standard WordPress APIs

Many other behind the scene improvements
If you have already registered the license in our existing process, it would be maintained and you don't need to do anything after the update. In case, you are curious how does this work on new sites, you can read about it here.
Live Preview
If you find yourself often publishing the page just to take a preview, we have a good news for you! We've added a Live Preview button that would temporarily disable the Page Builder controls with just a click. This video will give you a better idea –
You can learn more about it here.
Blog Posts Module Became Advanced
Since our Beta program, blog posts module was a hit. It added many new options that Beaver Builder did not provide. In 1.2.0 release, we're taking this module even further with many new options and possibilities. Let me share a few highlights –
The module works on posts, pages as well as custom post types

You can display your products in a grid or carousel as well

Optional pagination for grid layout

Masonry Grid layout with sortable filters

Extensive meta and date format selection options
Take a look at the demos here to see this live.
Finding sections becomes much much easier
UABB comes with 150+ professionally designed row templates and we call them sections. These templates offer you a great jumpstart as we demonstrated in the previous update and you can literally build custom pages in minutes.
In this update, we've enhanced the search functionality so you can find the section you need faster.
New Modules
We've been working on many custom modules that will make your site stand out. And in this release, we are releasing couple of them.
Info Circle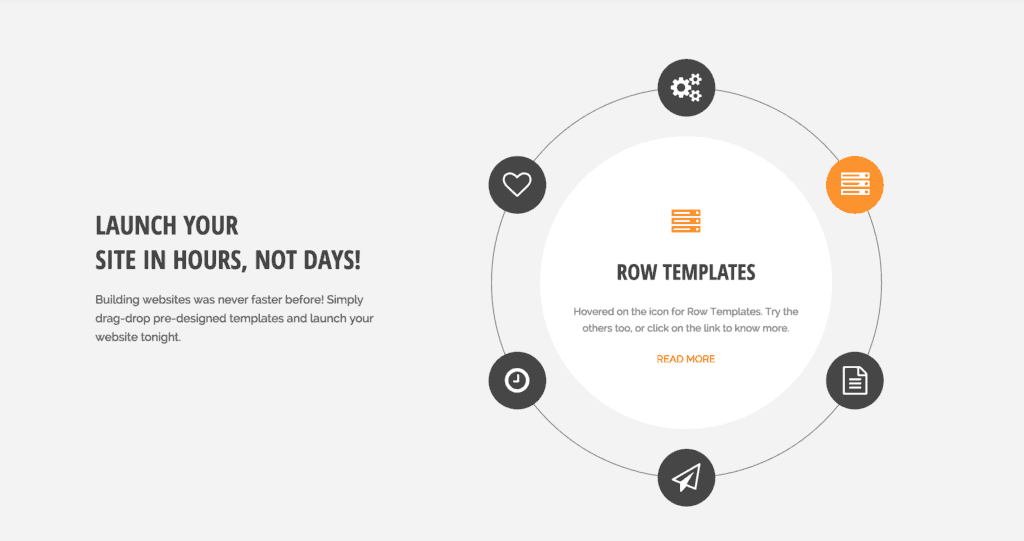 "This look REALLY, REALLY great. Good stuff." The first comment we received on our Facebook page when the info-circles were introduced! With many more comments and suggestions that followed, the info-circle has emerged to become a well-designed complete module that will leave you thrilled.
MailChimp Subscriber Form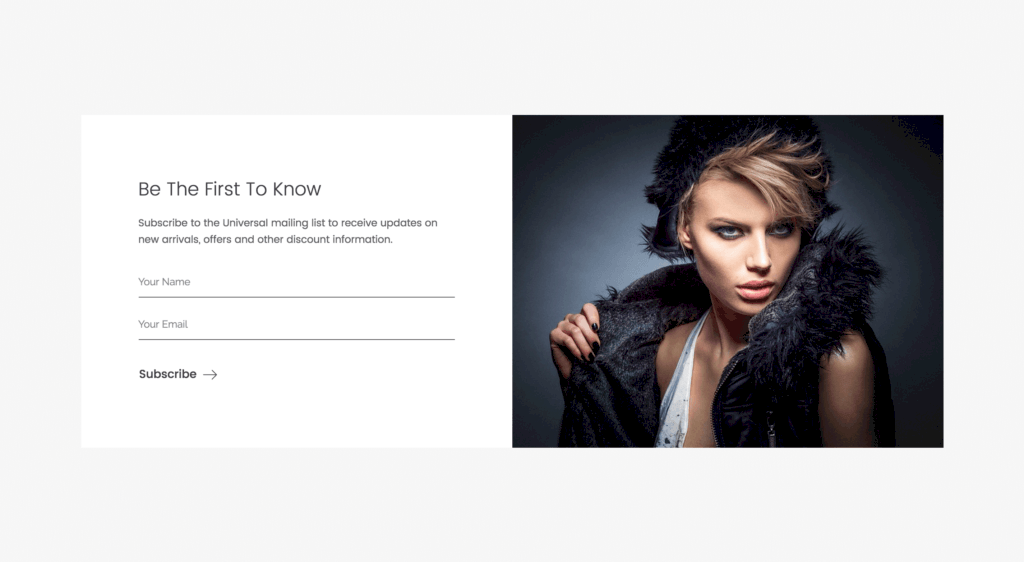 Even though paid versions of Beaver Builder already offer an advanced Subscriber Form module, we had to create one for those who are still on the lite version. Furthermore this module adds nice stylings option so your optin forms making them look better. Demo here.
Other minor changes
Even though this release is coming with several new features, our focus was primarily on improving existing functionality. Below is a quick list of all these changes we've made in the plugin for this release –
New: Introduced row separator enable / disable option
New: Infobox – Introduced gradient background
Improvement: Advanced Accordion – Template selector support for content area
Improvement: Advanced Separator – Added responsive compatibility for line with text style
Improvement: Flip Box – Added content padding option
Improvement: Advanced Tab – Template selector support for content area
Improvement: Dual Button – Auto calculate divider circle size
Improvement: Progress Bar – Background image option for progress bars
Improvement: Progress Bar – Circular style for progress bars
Improvement: Testimonial – Pause on mouseover option
Improvement: Progress Bar – Added gradient option
Fixed: Blog Posts – Sort by date issue
Fixed: Contact Form – IE placeholder alignment issue
Fixed: Contact Form – Fixed email delivery issue using SMTP Plugin
Fixed: Fancy Text – Responsive issue
Fixed: Fancy Text – Cursor character issue
Fixed: Flip Box – Empty backflip description issue
Fixed: Google Map – API error message should visible to admin / logged in users only
Fixed: iHover – Click not working on mobile phones
Fixed: Price Box – Width issue
Fixed: Row Separator – Extra gap between row & row separator
Fixed: Testimonial – Adaptive height issue with fade transition
In Closing
Go ahead, give a try to the new version. If you are not sure how to update, here's an article for you. Should you have any questions about this release or need help, please feel free to open up a ticket here.
Well, that's almost it. As always, thank you for your support and business. We're working harder than ever to make sure we can exceed your expectations.
Until next time! Bye 🙂