What do you do when a user opts for a lead magnet and submits the form successfully? Display a plain Thank you page? How about taking the user further by displaying another offer?
Here is a page template for a page that can be displayed after a user has opted in for a lead magnet.
You begin the page with a note or a disclaimer that tells people about the eBook and further encourages them to read the page.

This is followed by a bold title. The title can be of anything that you are offering on the page.

Then comes the call to action. Organizing a webinar you want people to attend, or any other event you wish to announce? You can do that here. Tell people about the event and ask them to sign up using the button below.
The countdown module in the following section helps create urgency and encourages people to act soon.

Following this, is a section where you can tell people about the date and time of the webinar and about the person who is going to host it.

With the help of list icons, you can then list down a few benefits this webinar holds. You can tell people the advantages of signing up and participating in it.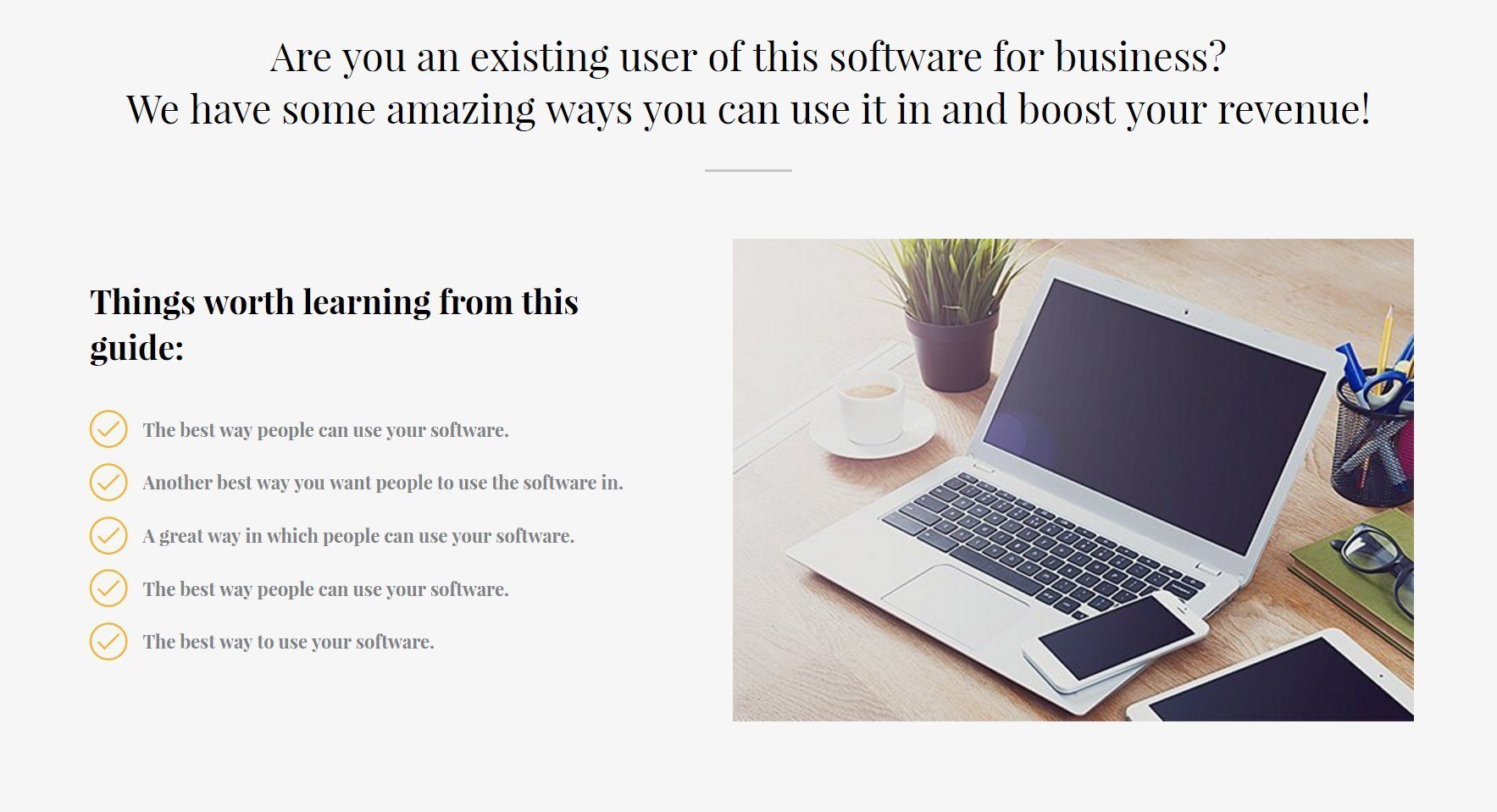 Finally, you have the last call-to-action for the page. Make sure you succeed in convincing them to sign up.

Loved what you just read? Take a look at the template demo.
This template is released as a part of the Ultimate Beaver Templathon! You can take a look at the other templates in the article here.
Please feel free to share your thoughts, ideas and suggestions in the comments below.