Designed keeping a workout program in mind, this bright and bold template can be used as a landing page for a product or service offered in different price ranges.
The header contains the main title, a statement to complement it and a call-to-action that encourages visitors to act. In case of this example, you can let visitors opt-in for a workout program or a free consultation with you.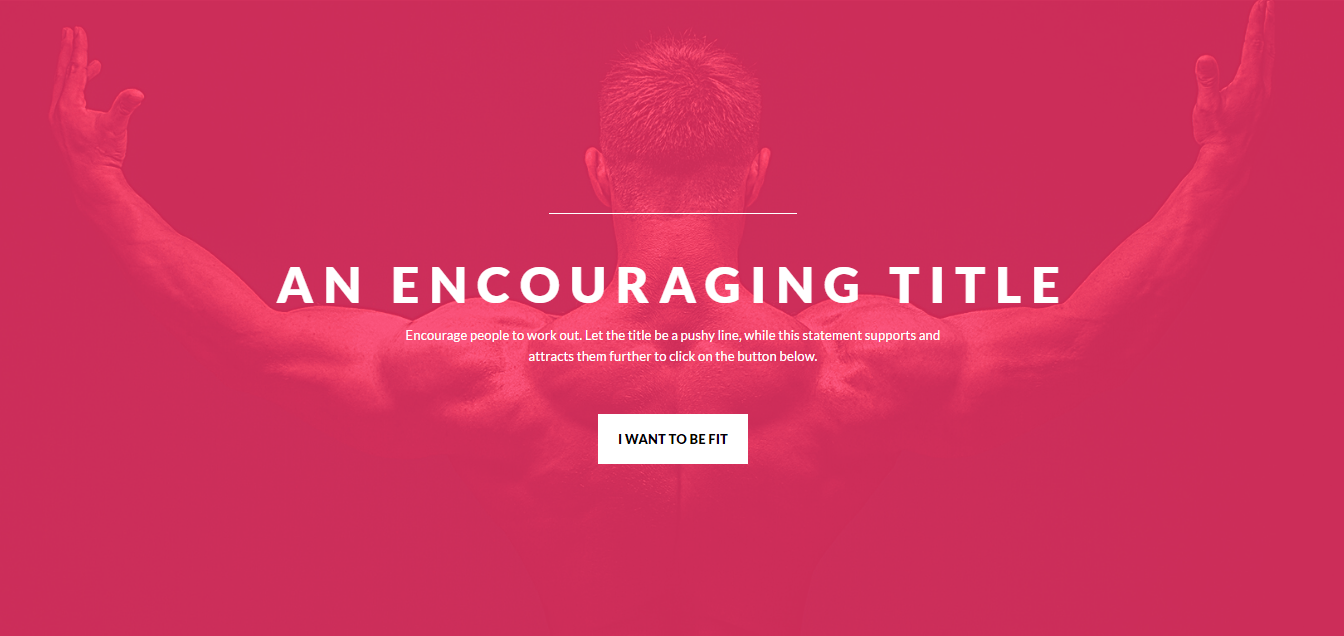 Your visitors are not convinced yet? Worry not. The next section will help you reveal a few benefits of working with you.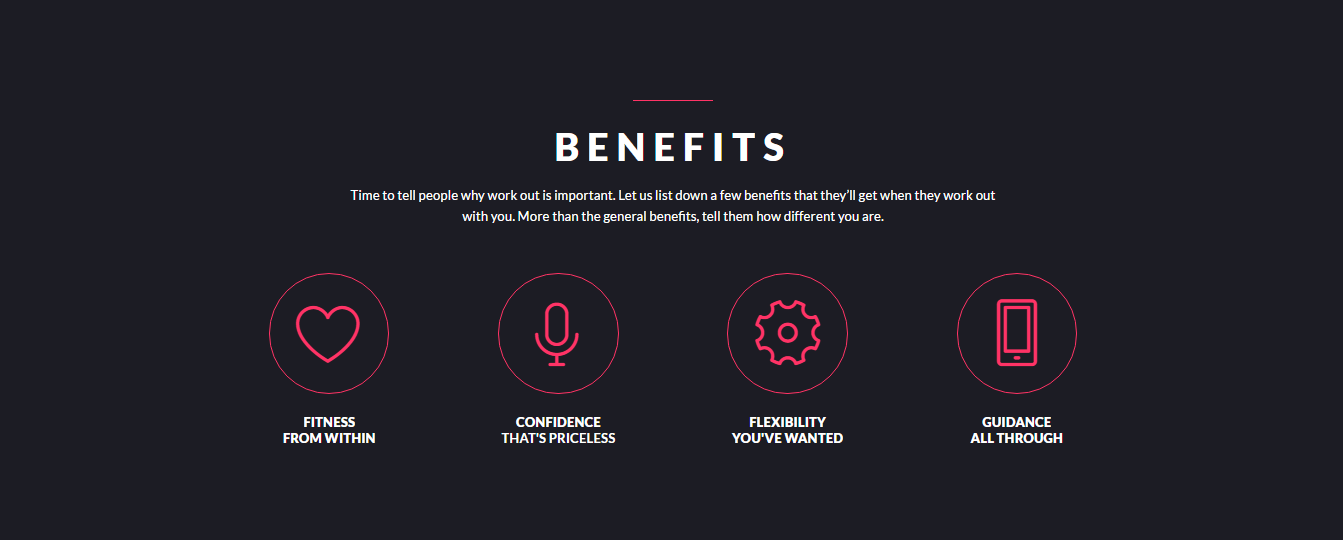 This is then followed by two sections that will let you describe the various programs or service you provide.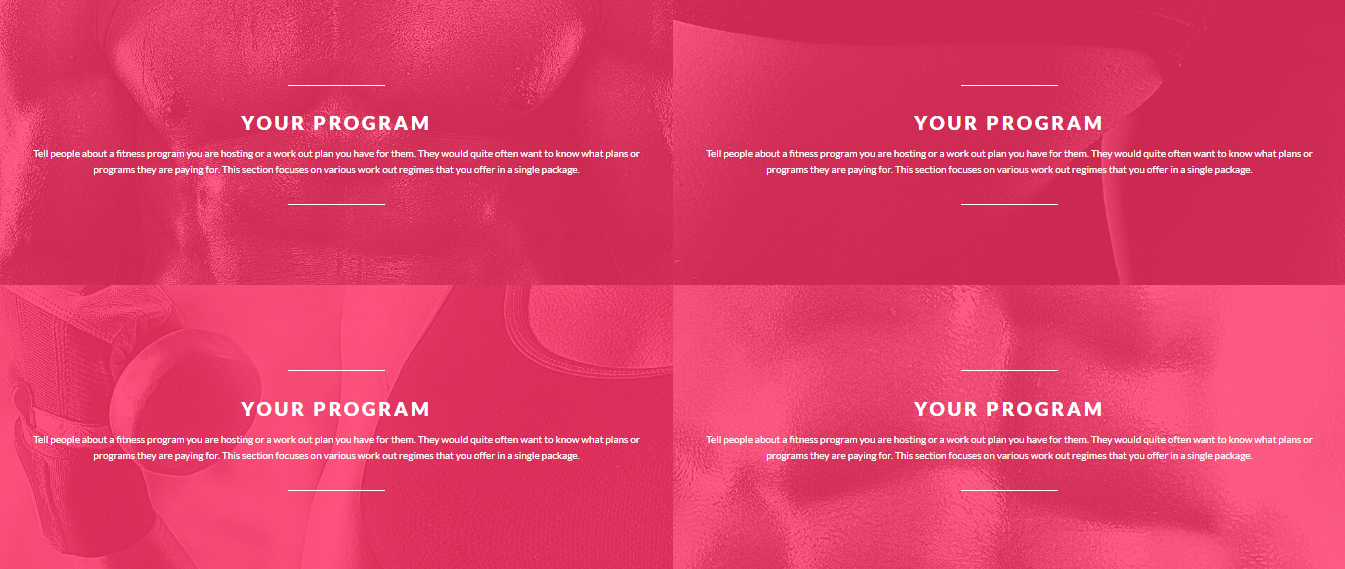 Let us now display a few testimonials or a few words from your internal staff which in turn will impress visitors to opt-in to your program.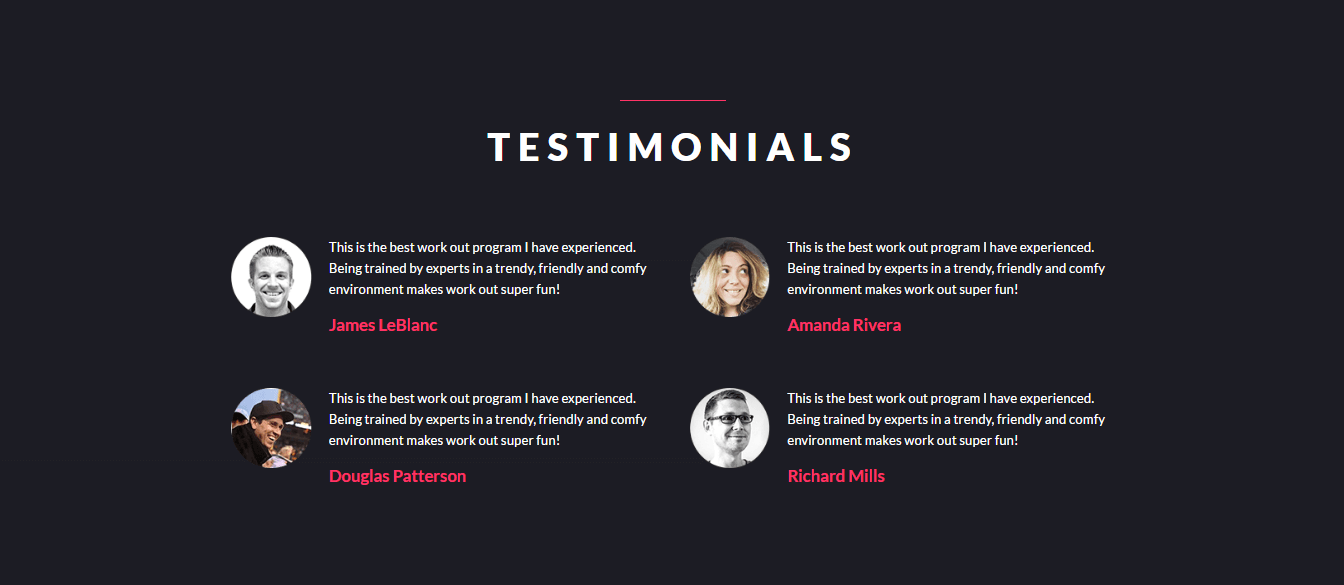 Now that your visitors have read everything about it, it's time to tell them about the various programs or pricing options you offer. The price box module does this well!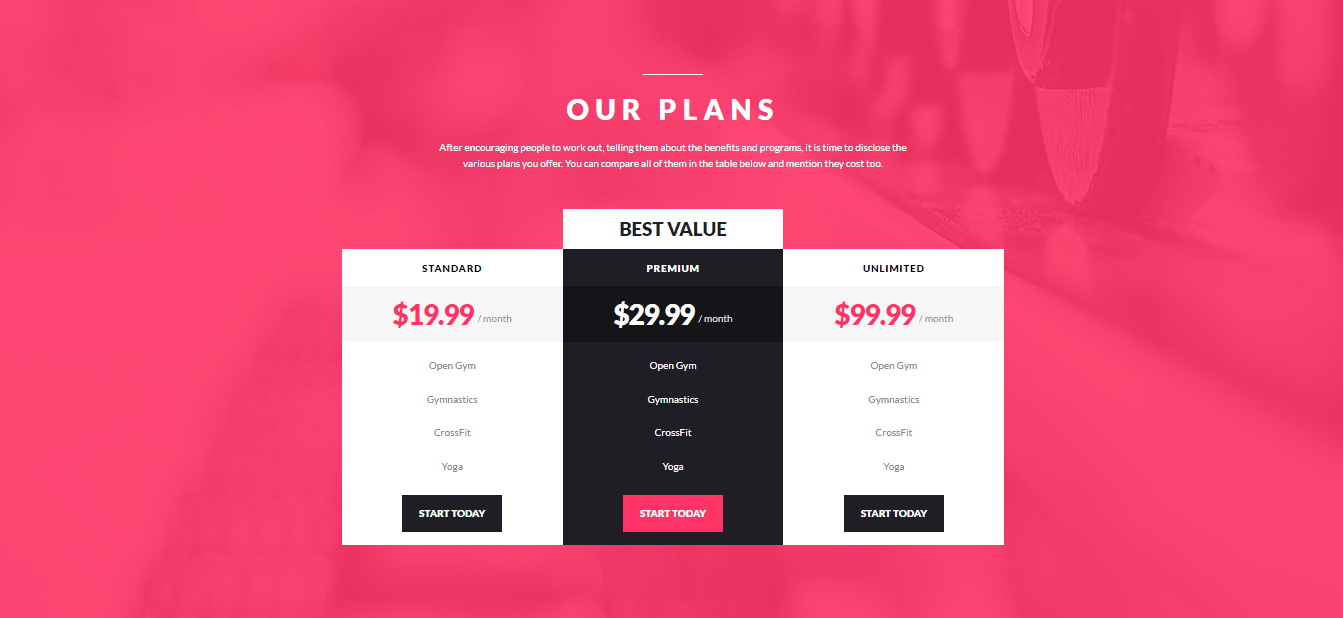 Excited to see this in action? Take a look at this template here.
We have released this template as a part of the Ultimate Beaver Templathon! You can peep into the list of templates released as a part of this Templathon.
Please feel free to share your thoughts in the comments below.