Although our demo is designed to represent a construction company, this template can easily be tweaked to represent almost any local business.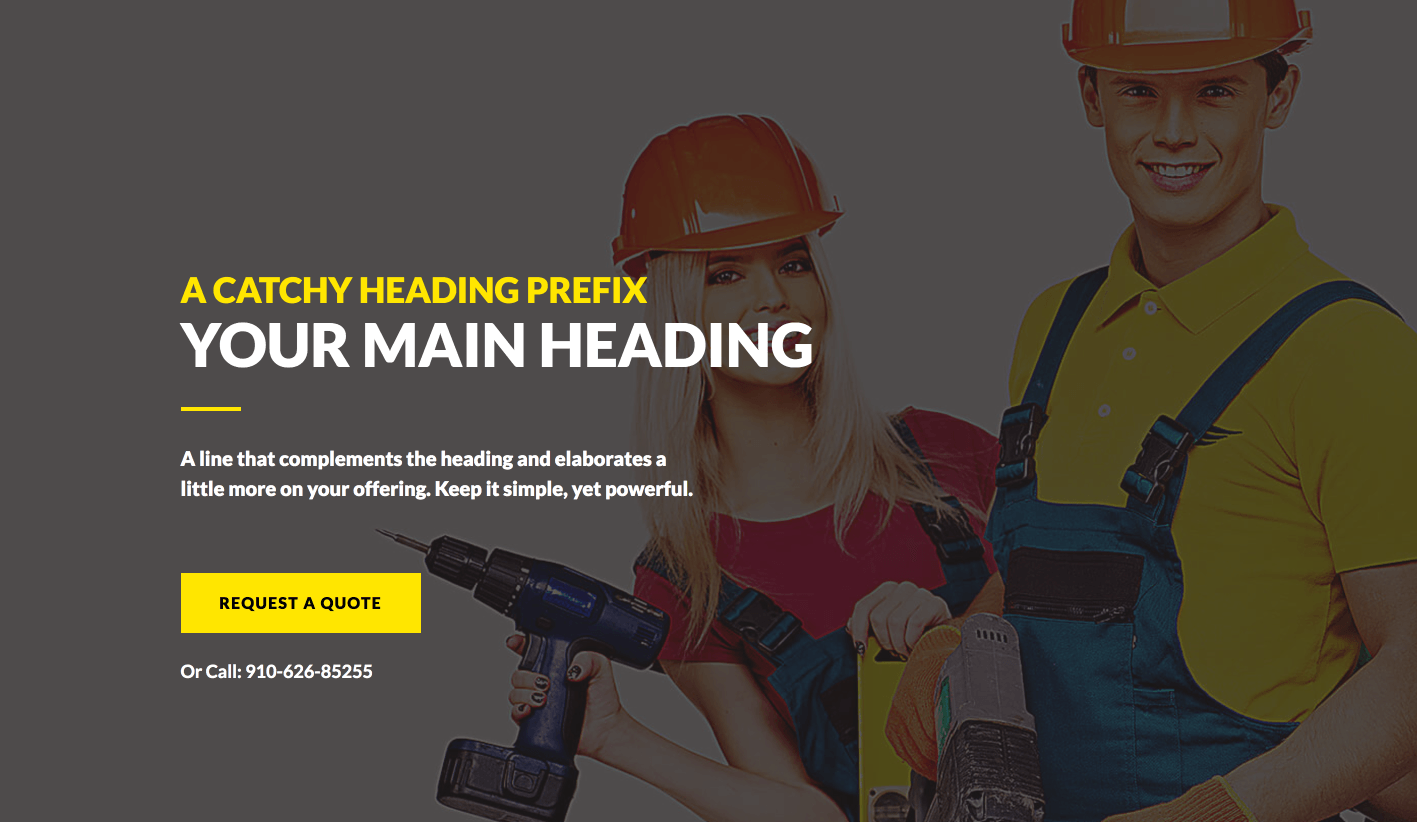 The page begins with an attractive header, with a bold image, a catchy title and a relevant call-to-action below. This is followed by the features of the product or service you are offering. The infoboxes here give a neat look to all your features listed within.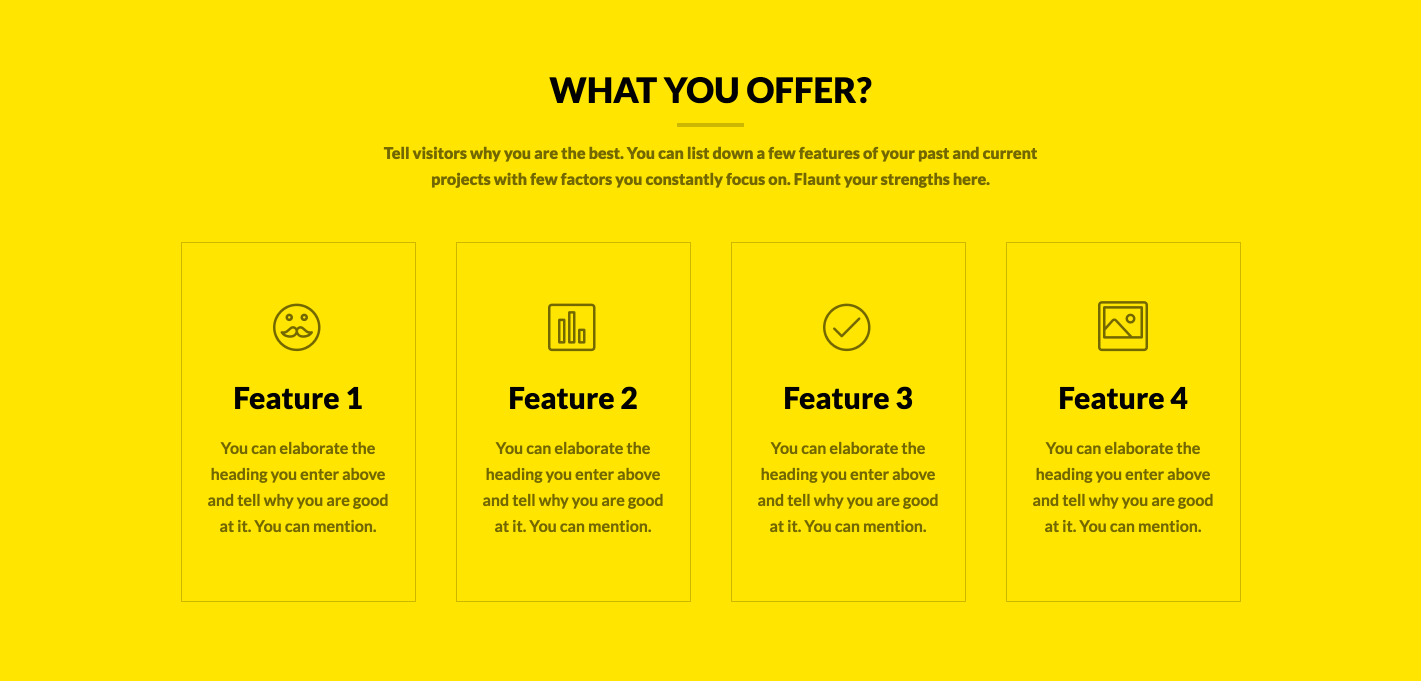 Then comes an important section with contact details. You can share your contact details, working hours and accompanied by a Google Map that reveals your exact location.

Have some certifications and awards to show off? We have a section for that too! The section after your contact info can contain all the certifications and awards, or even the top clients you've worked with in the past. Believe it or not, this contributes a lot in conversions!

People will want to know what more are you known for. So, here it is. You can list all the services you provide in the section below.

Yet again, you have a chance to place a catchy call-to-action after a visitor has read all the features and services you offer.

Finally, it's time to gather some reviews, or social followers on the go. The last section may contain the list of sites they'll find your business on. You can let them connect with you or simply drop in a review.

Take a look at this template demo. We'll love to know your thoughts. Please feel free to share them in the comments below.