This is a strategically designed conversion oriented page that offers an eBook to help build WordPress websites. With a few minor modifications, this page can be used to offer any eBook your user might be looking for.
The page begins with the author's name, a classy title, an image of the eBook and a call-to-action button. In order to convince the visitors in one go, the section below lets you list a few industry experts who've been promoting your eBooks for reference.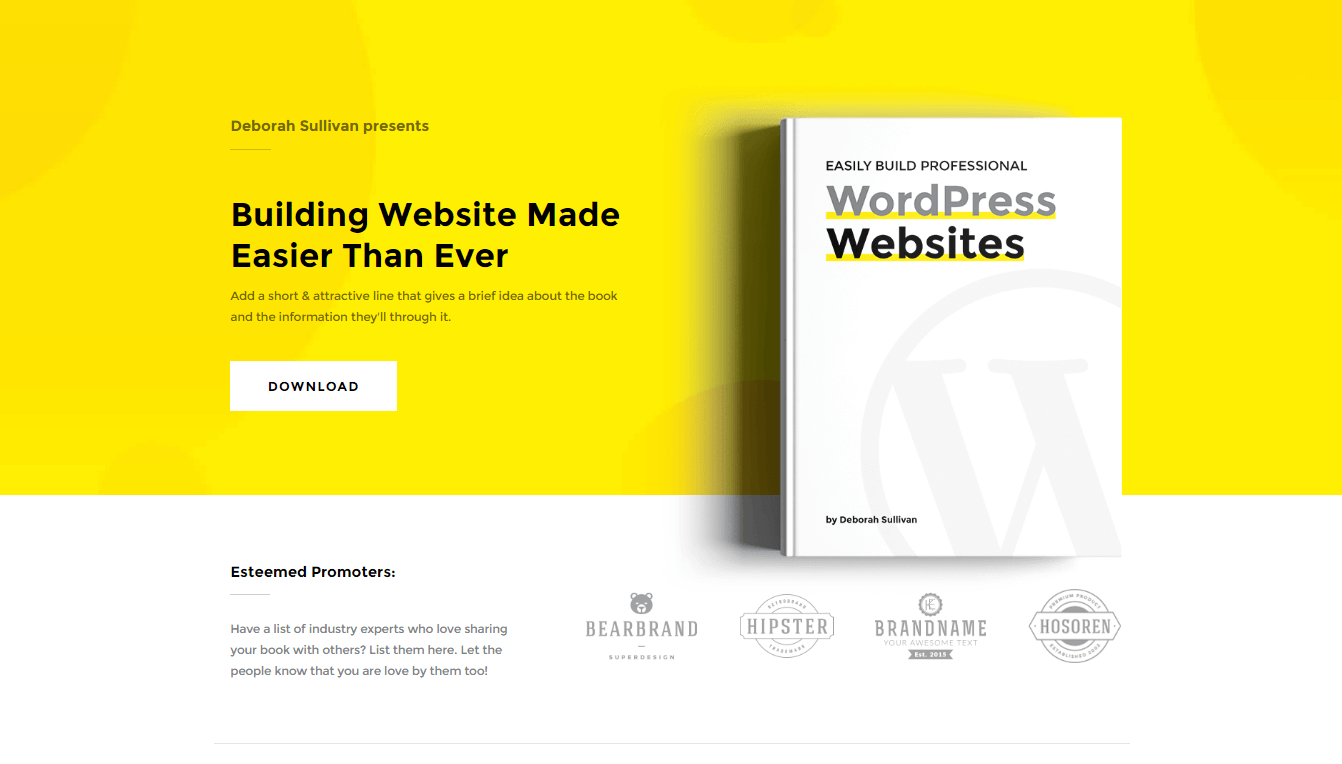 Next, we'll list down a few main points about the book. This can be the content within, the important topics covered and more.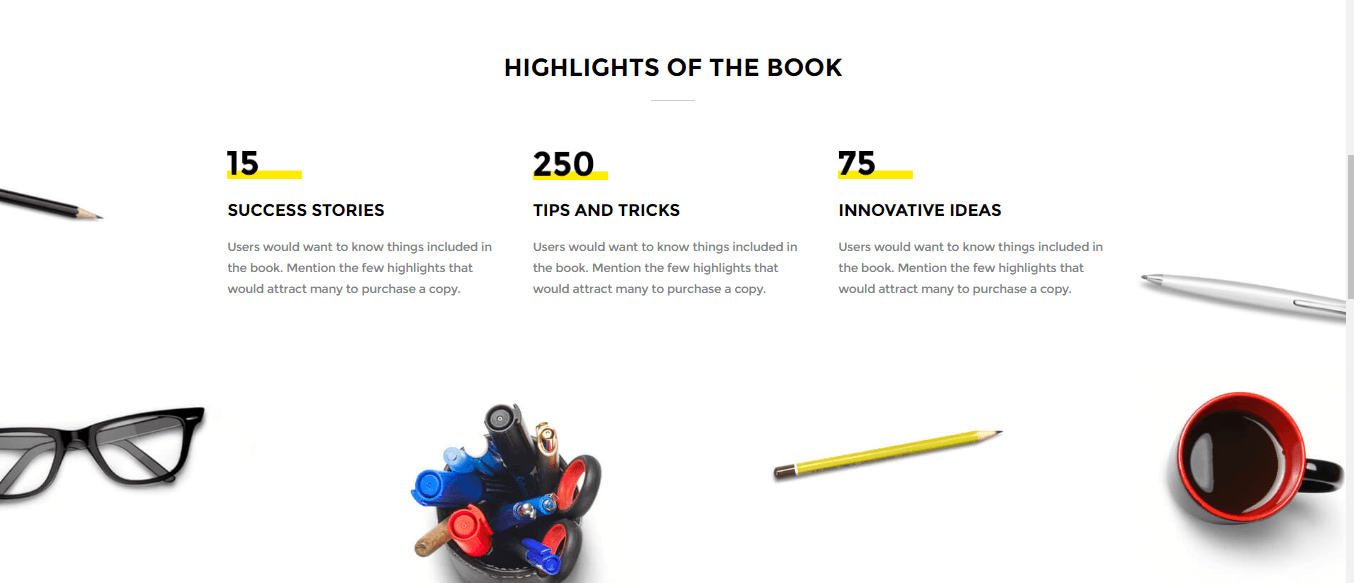 We now move on to share some view of the early readers who have referred to your eBook while working on something. Testimonials help gain trust and boost conversions!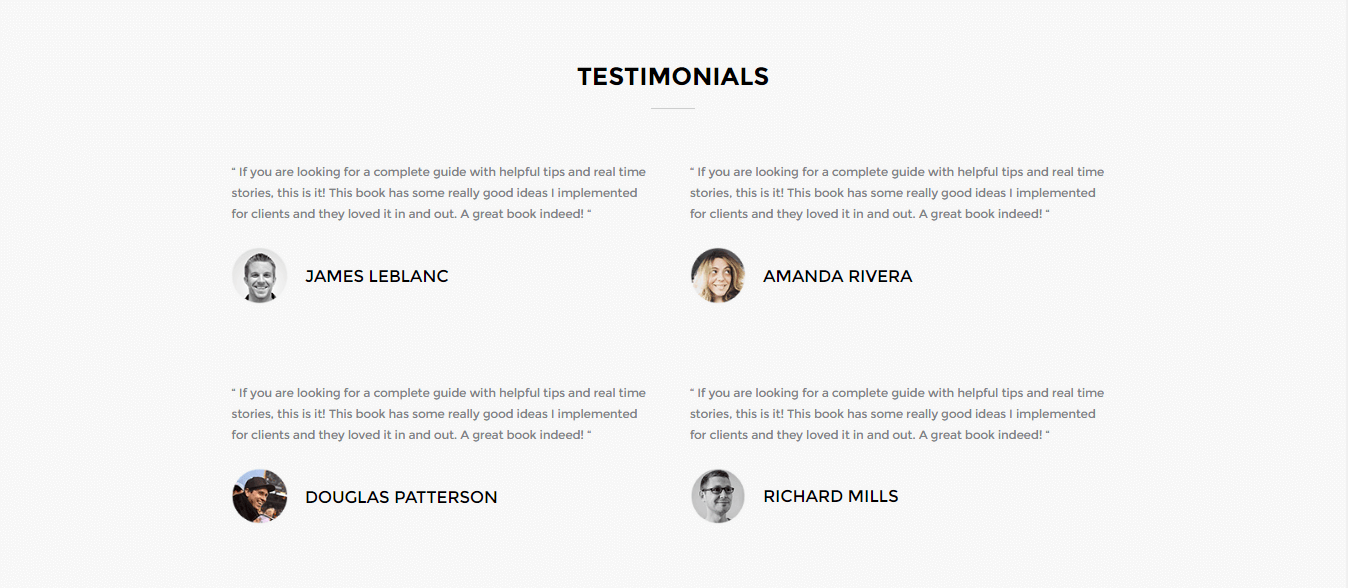 After having spoken about the book, disclosed a few highlights and flaunted a few testimonials, it's time to introduce the brain behind it all. We have a section that lets you introduce the author and tell people a little more about you.

To end it all, you have another chance to convince your visitors with a classy call-to-action encouraging them to get a copy of the eBook.

Want to check this in depth? Take a look at this template demo. Please feel free to share your thoughts in the comments below.