Are you offering a course online? Many do! With the wide usage of internet in almost every field, there are a number of opportunities that students search online. People prefer learning stuff online without having to travel long distances or pay more fees.
If you are planning to offer e-learning, here is a template that you can use to build a page quickly.
Beginning with a clear and precise title, this page has a nice heading section with a call-to-action for those who have made up their mind to register.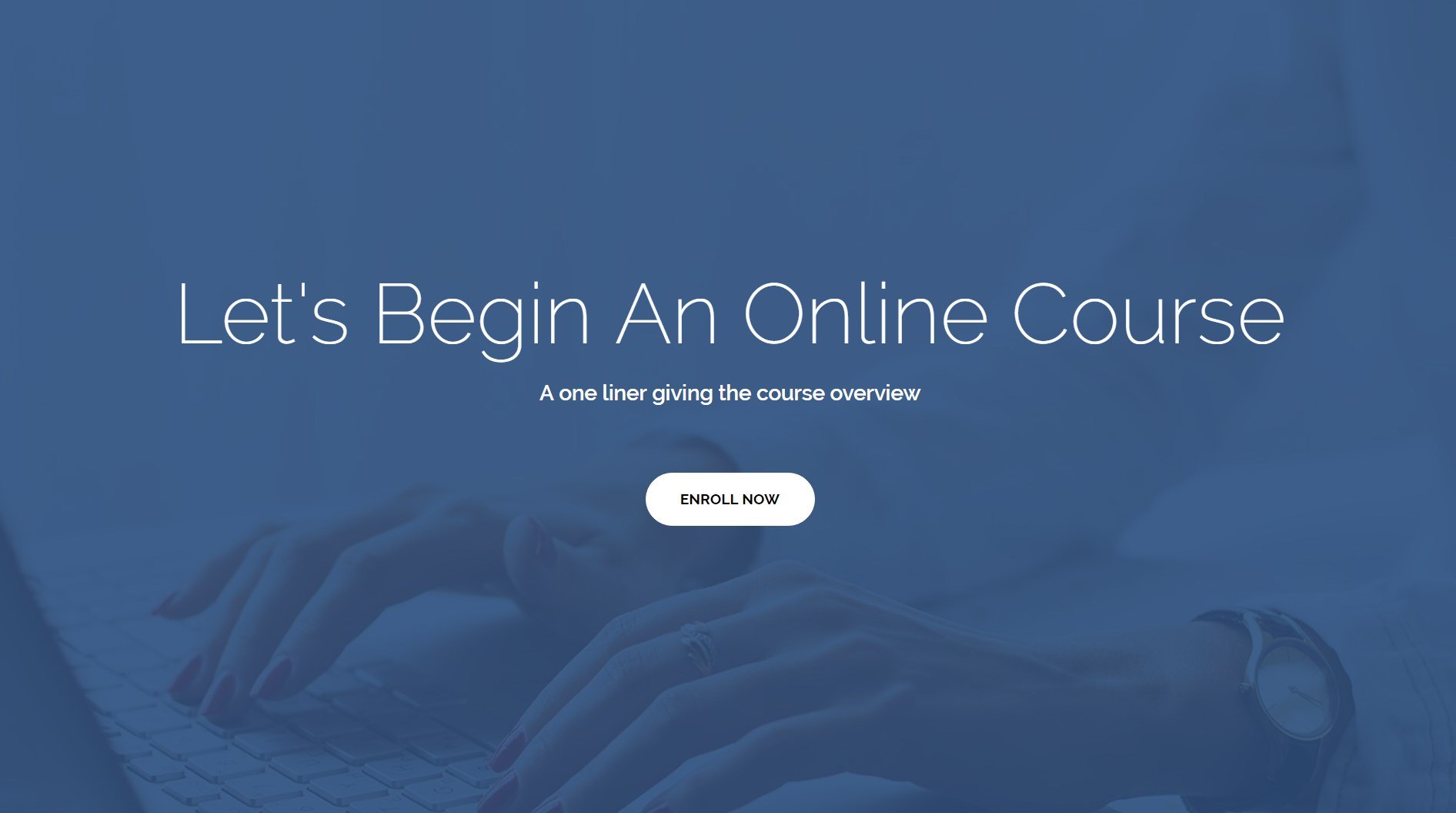 Following this, is a logo section where you can place the logos representing various certifications, awards and achievements you want to show off.

Wait! The reason one will reach this part is because he wants to know more. You can use this section to display a video and introduce what the course is all about. An info list is creatively used to list down features.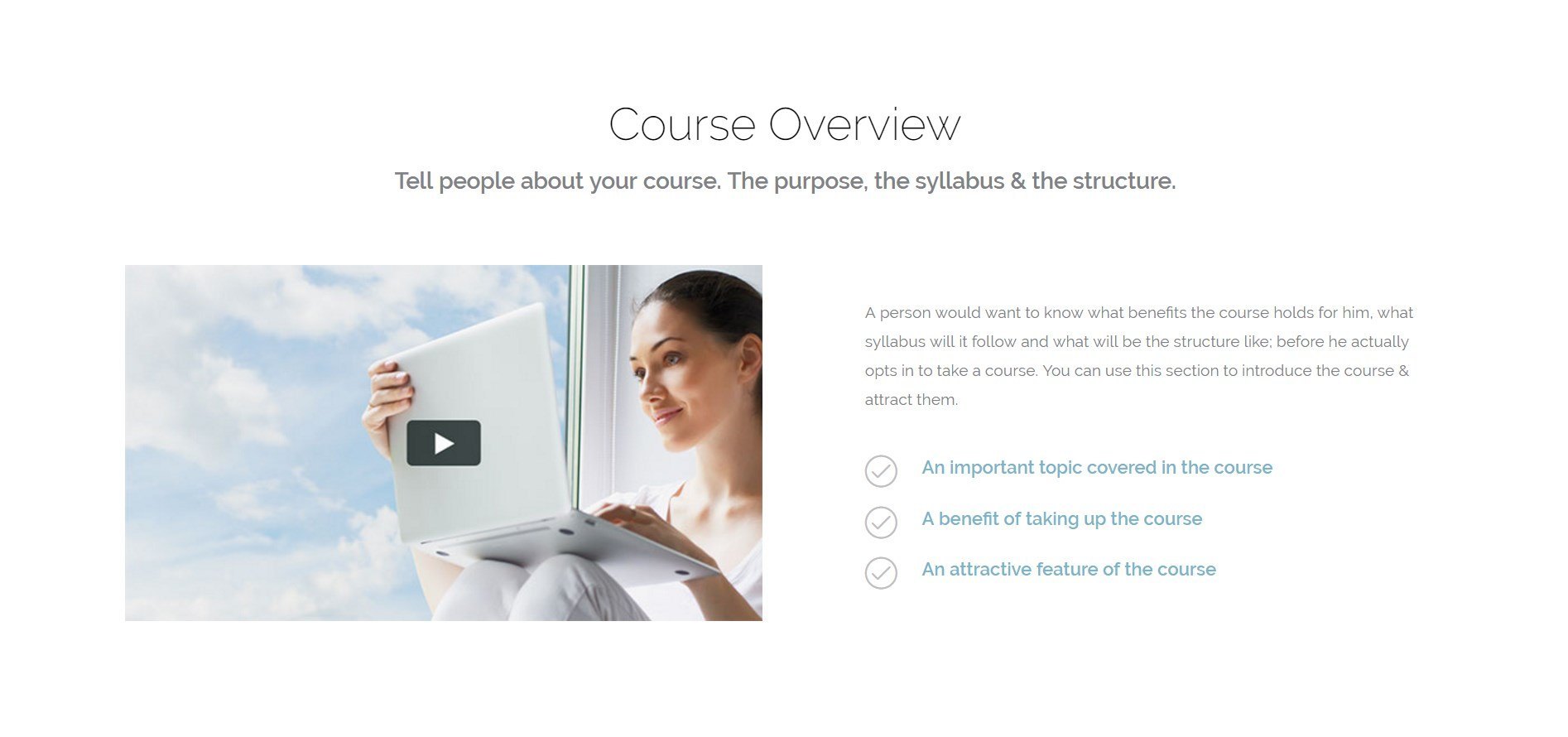 Not enough? You have the next section where you can list down the topics or lessons that will be covered in the course. I am sure you have some amazing stuff that will convince students!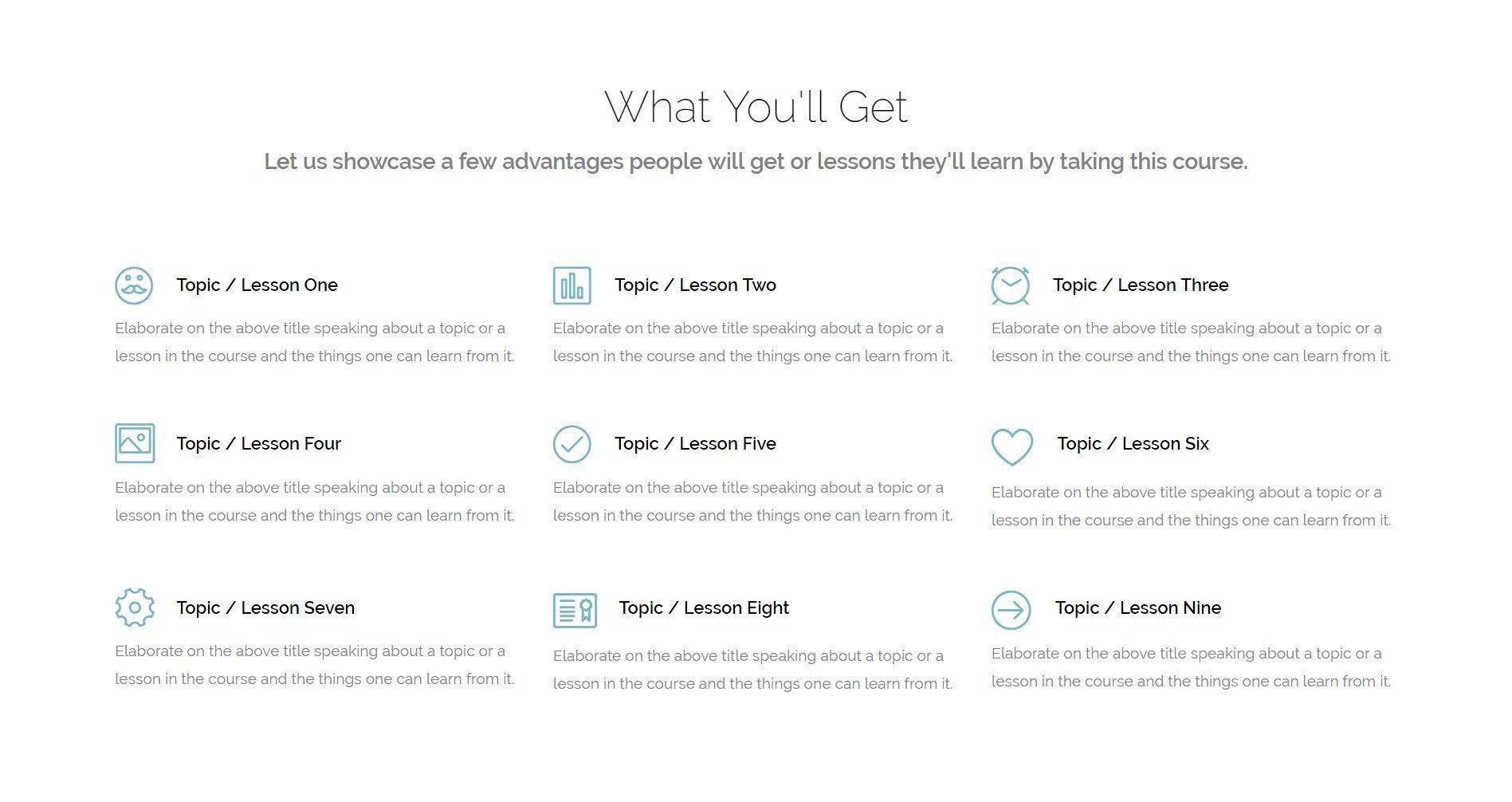 But, as they say; words are not enough! You can record a few introductory videos for a few special topics or lessons that will be covered in the course. Well, you have a call-to-action button here too!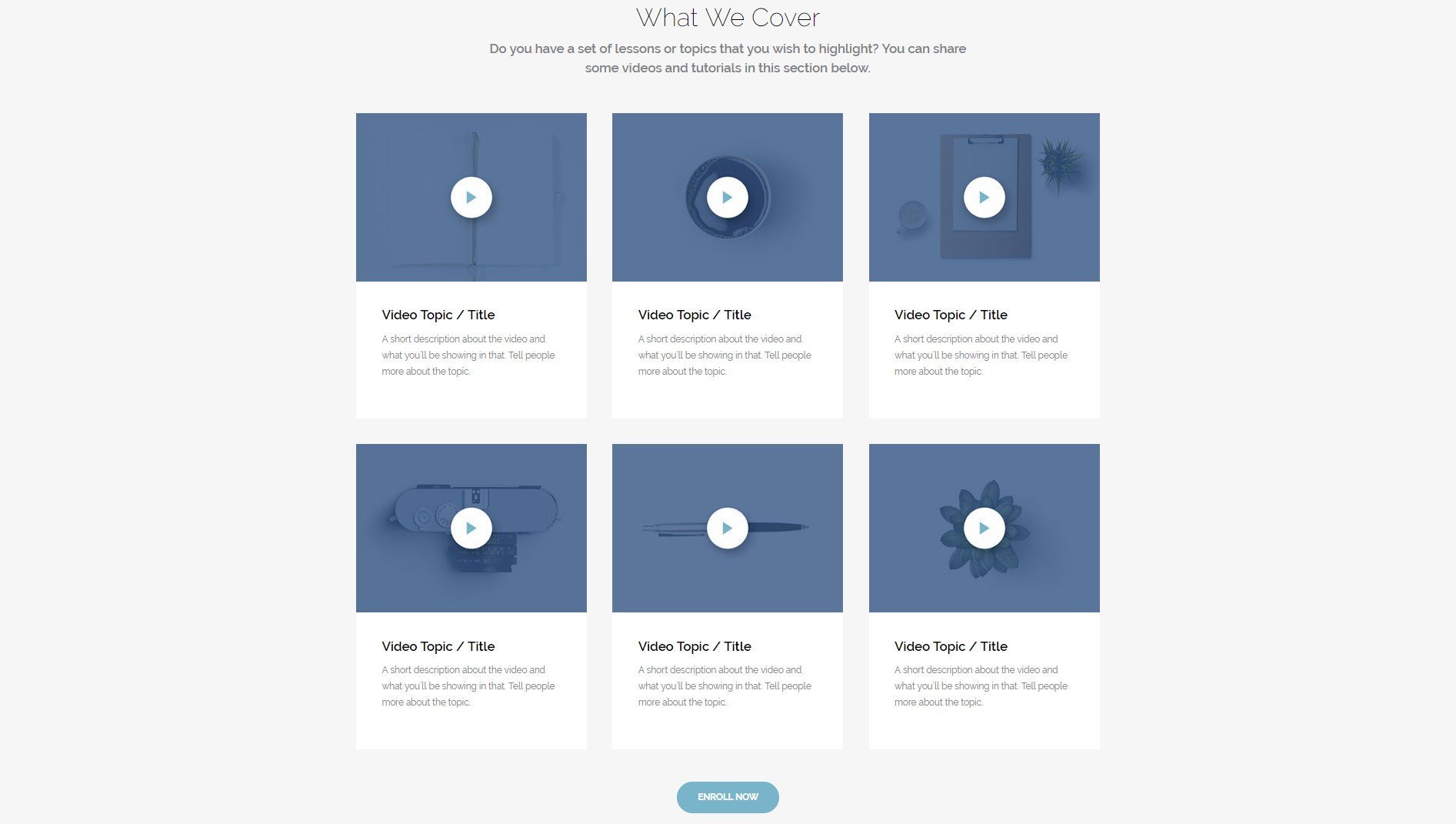 People might want to know about the author or the person who is conducting the course. You have a section for that too! You can introduce the speaker / lecturer and list his expertise and experience in the field.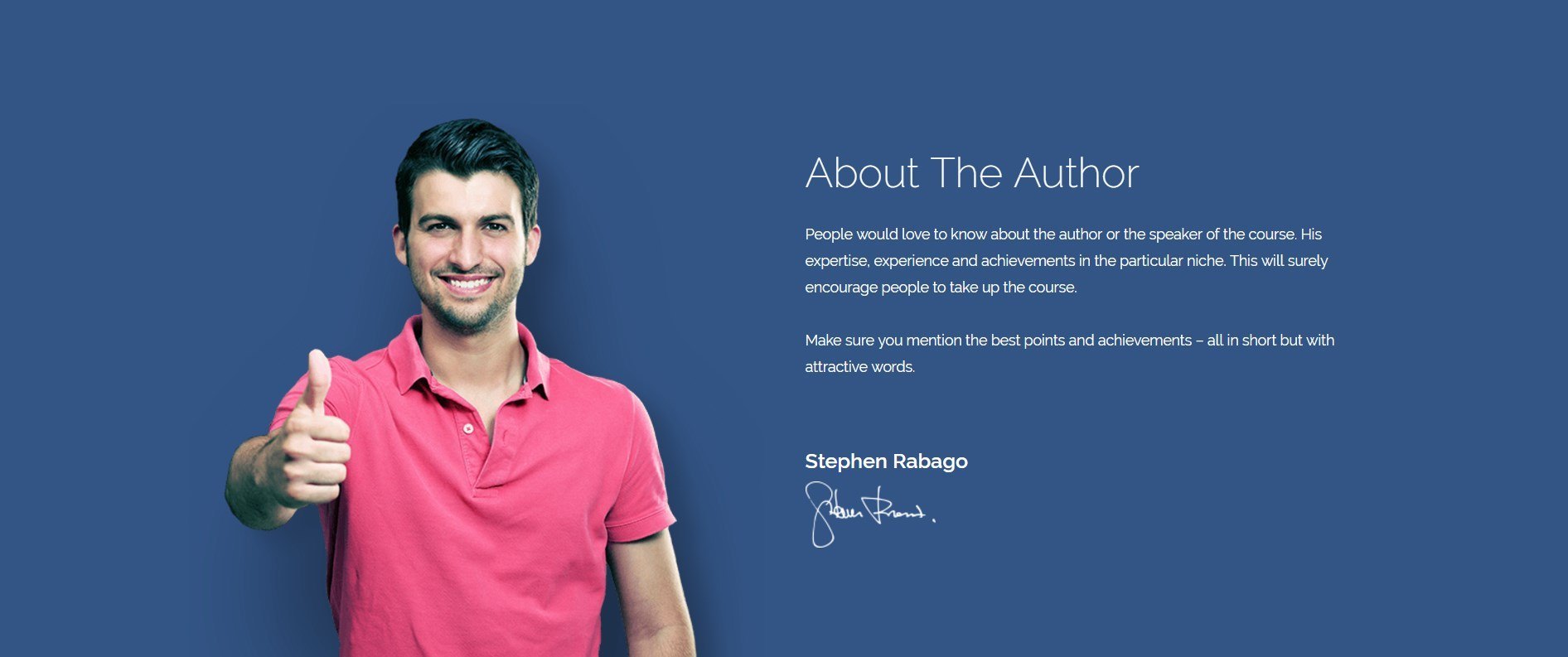 A few real words from your past students can attract many more for this course. List down a few testimonials you've received and display them here.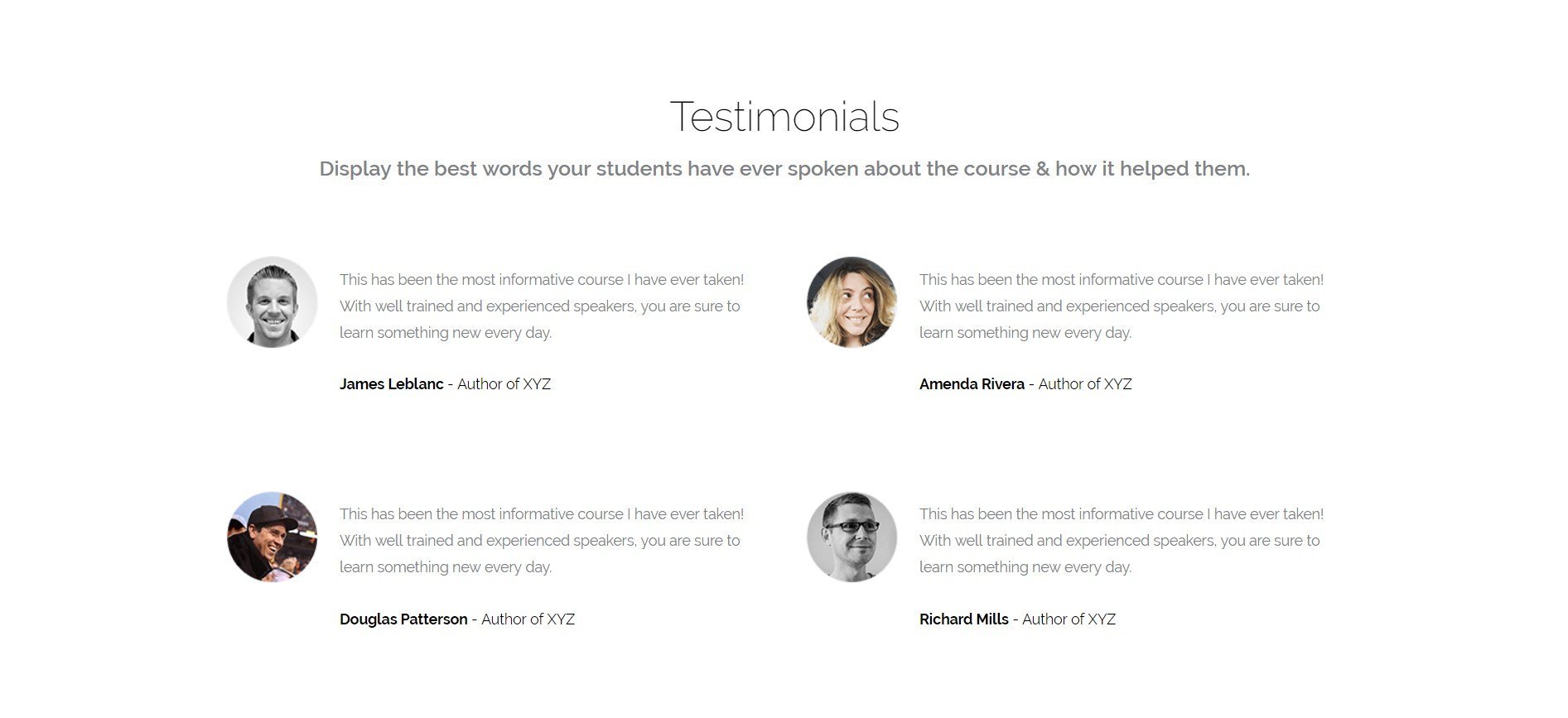 Have a number of plans your students can choose from? The Price box module of the Ultimate Addons for Beaver Builder lets you display various plans together along with the comparative factors in it.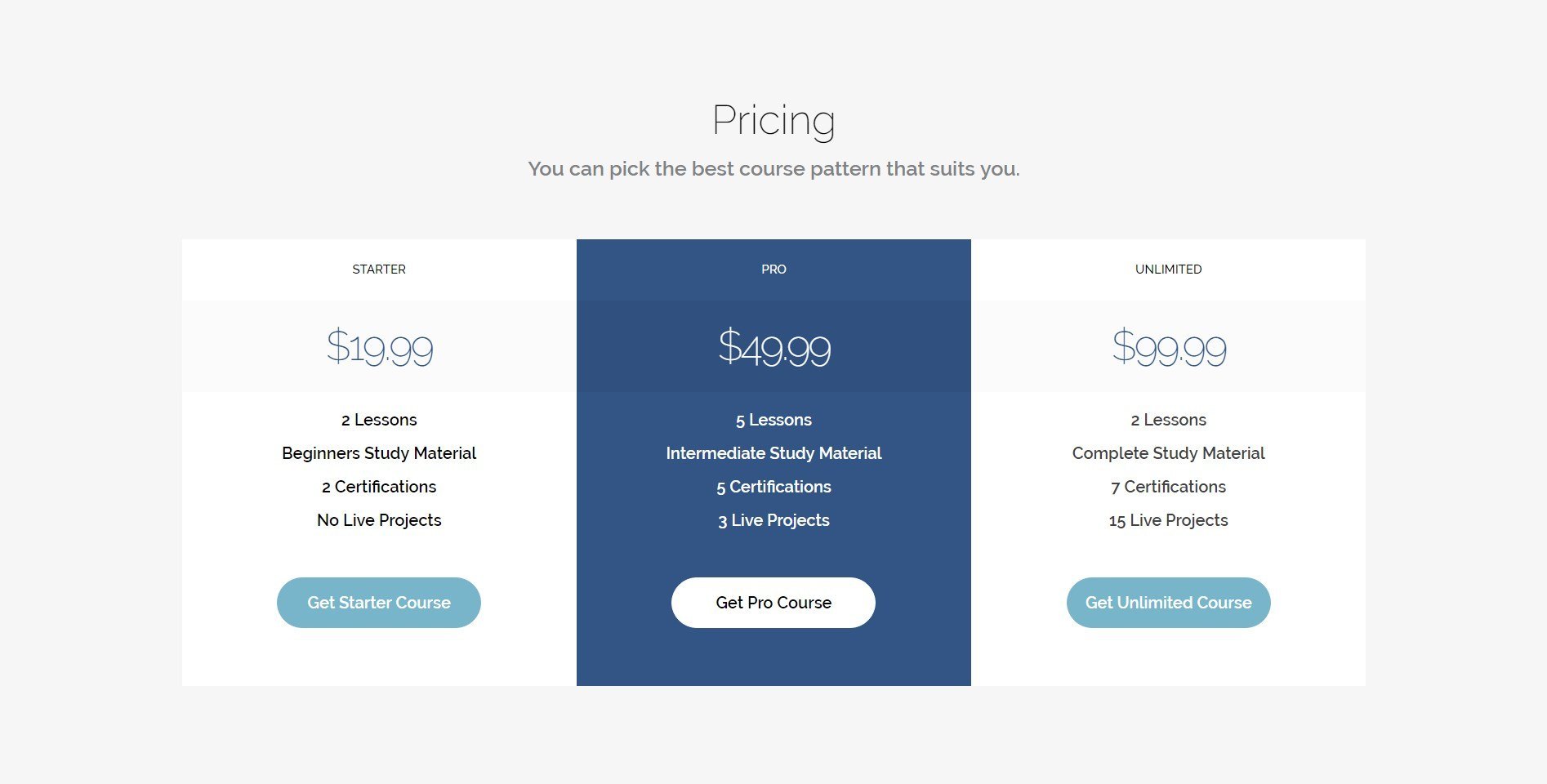 Are you sure you've answered all their questions? The best way to make sure this is done, is by placing an FAQ section on your page. Answer all the common questions you've been asked. As seen below, the slide box module of the Ultimate Addons for Beaver Builder is used effectively to list down FAQs.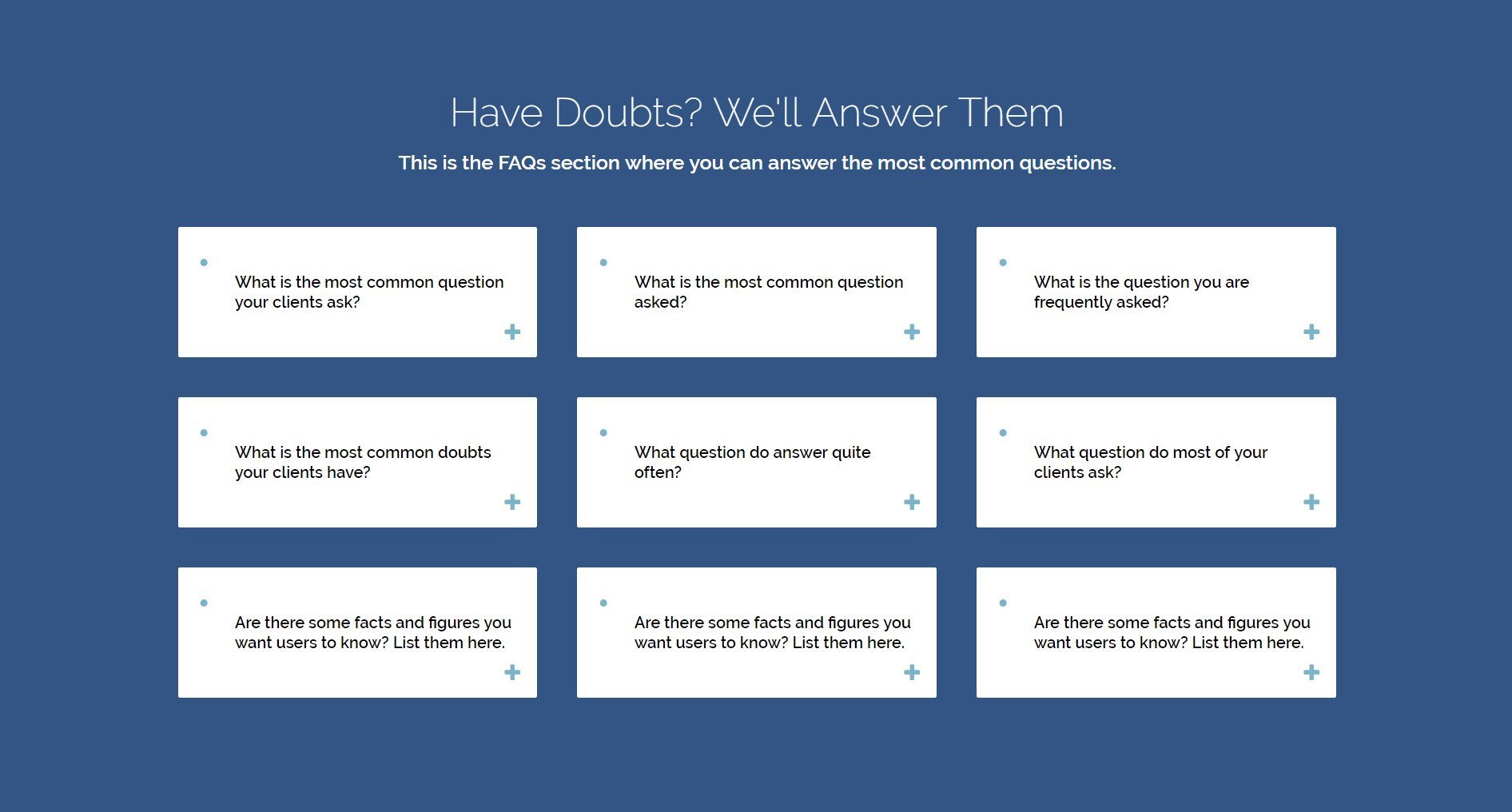 Numbers and figures often reveal the real story! The Counter module of the Ultimate Addons for Beaver Builder is the best suitable module to display such counts and figures.

Want to see how this will look as a page? You can take a look at the template demo.
This template is released as a part of the Ultimate Beaver Templathon, wherein we'll be releasing 3 new templates every day until 1st March 2017.
Please feel free to drop in your thoughts and suggestions in the comments below.