Online courses, webinars, events, parties, live concerts, and more… All these require prior registration!
Keeping this in mind, we bring to you a template that is suitable for any event of course and user needs to register online.
With a view to create a feeling of urgency and grab in more leads and registrations, the page begins with a catchy title, a registration form and a countdown module. You can also see a Watch Video link, which when clicked, opens a modal popup with a video embedded in it.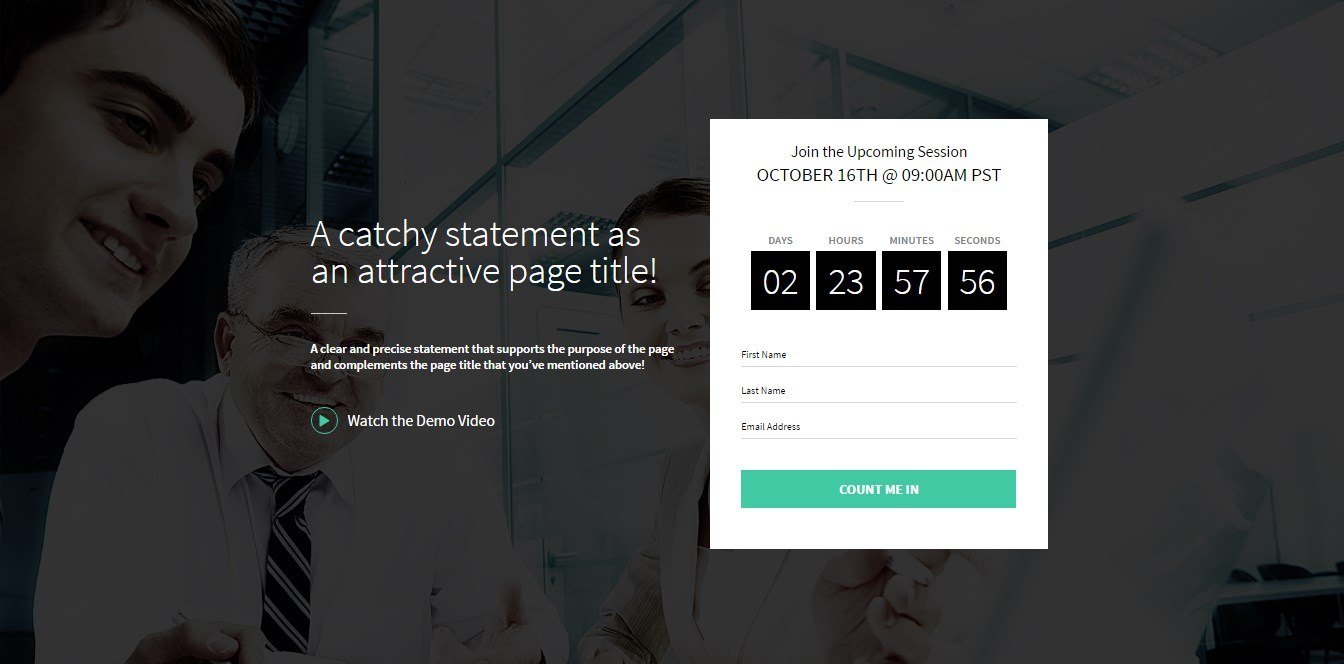 This section is followed by another that lets you include the topics or the things you'll be conducting in the event. A little creative use of info boxes will help you describe each topic or event of the day.

The next section is where you can highlight a particular feature. Make things prominent to encourage people to sign up for your event.

Again, you can now take a chance and ask them to register. A simple heading with an attractive line and a call-to-action might just work.

Aren't they convinced yet? Tell them a little more about the event. You can list the performers on stage, participants or speakers too. This section with a team module, lets you introduce them with an image and a short bio.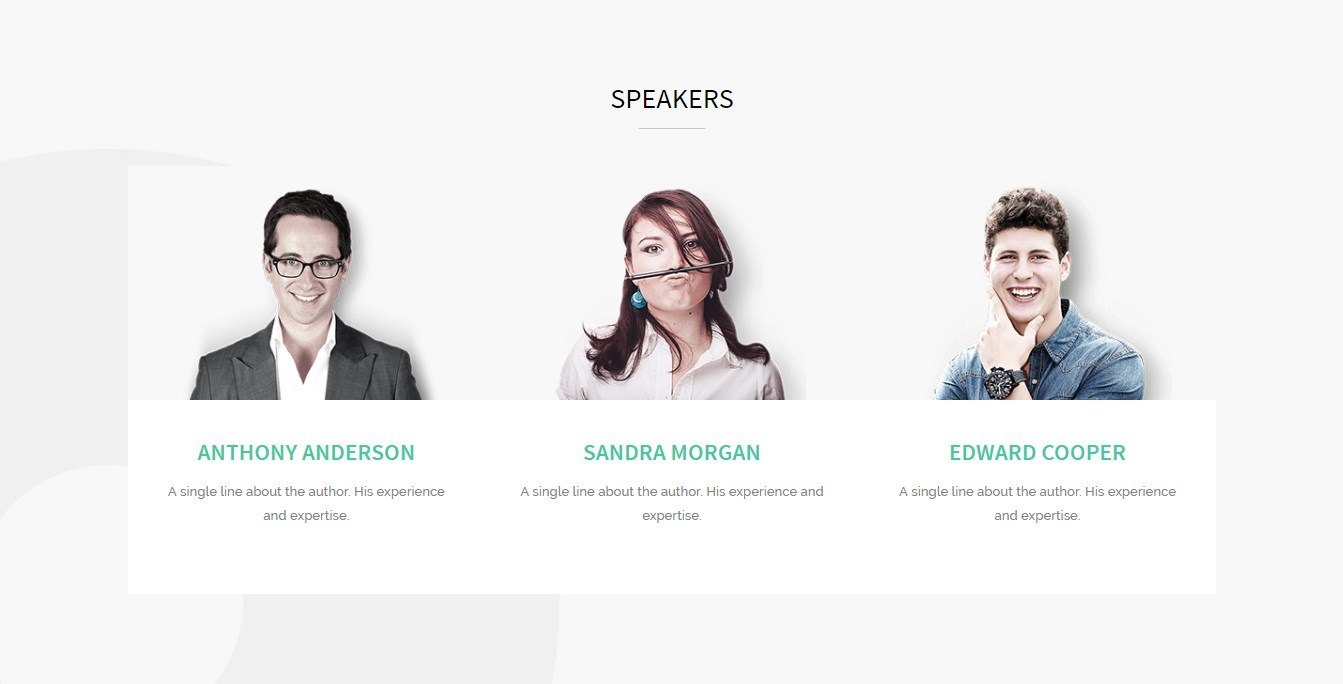 This can be followed by a section that opens up a video in a modal popup. After the introductory video that you showed in the header, you can go in depth here.
Tip: You can also play a video that shows how successful your last event was.

And finally, we do not want the users to scroll right up or just exit. We end the page with a call-to-action; a final chance to register for the event.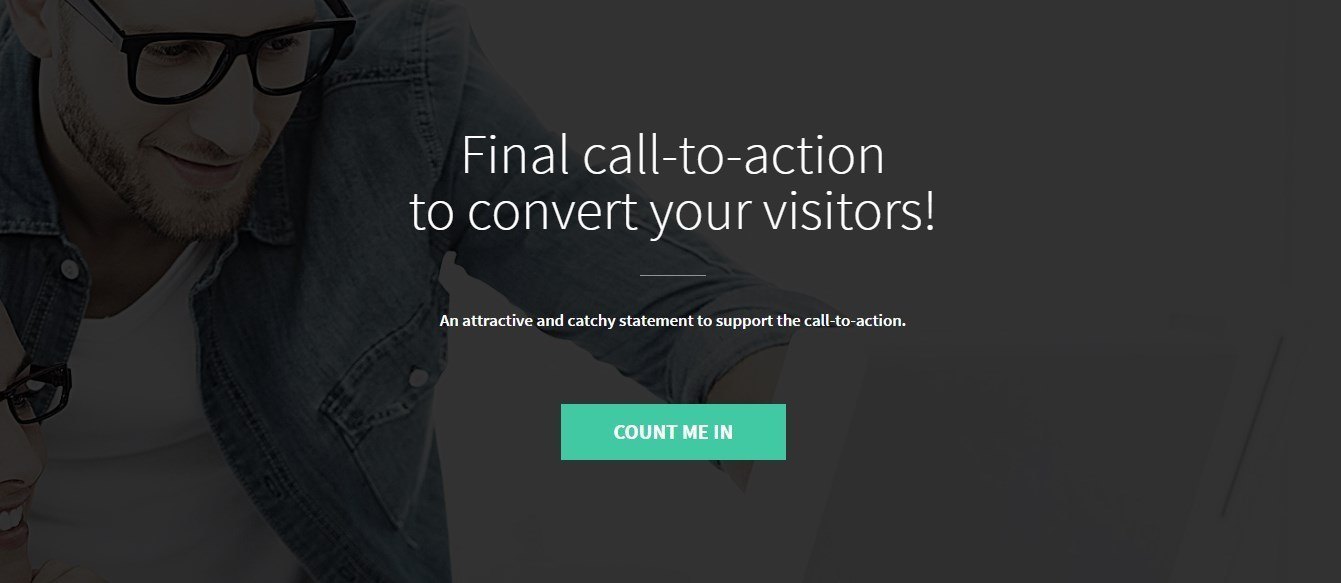 Want to see how these sections look together? Here is the template demo you can peep into.
We have released this template as a part of the Ultimate Beaver Templathon, a series that will bring you 3 attractive page templates ever day!
Have something to say? Feel free to drop in your thoughts and queries in the comments below.