Designed for an architect, this page template can be used by any professionals or solo entrepreneurs. With a nice bio in the beginning, followed by highlighted services and client reviews, you can make a great profile page using this template.
The first section introduces the person the page is all about. You can have a lovely bio about who you are, your expertise, experience and more. Pair this up with a nice call to action & allow visitors to get in touch with you.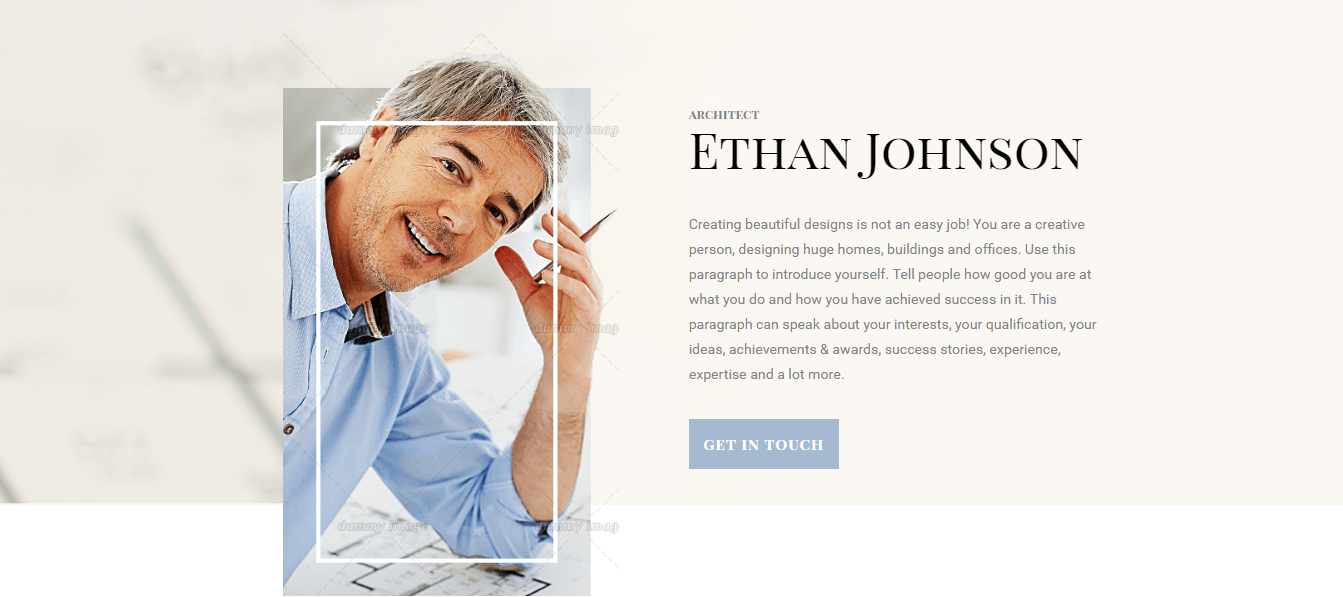 The next section lets you display a few qualities you are known for. You can list what you do best.

Finally, you have a chance to display some awesome things people have spoken about you. You can share testimonials and reviews speaking about you and your abilities.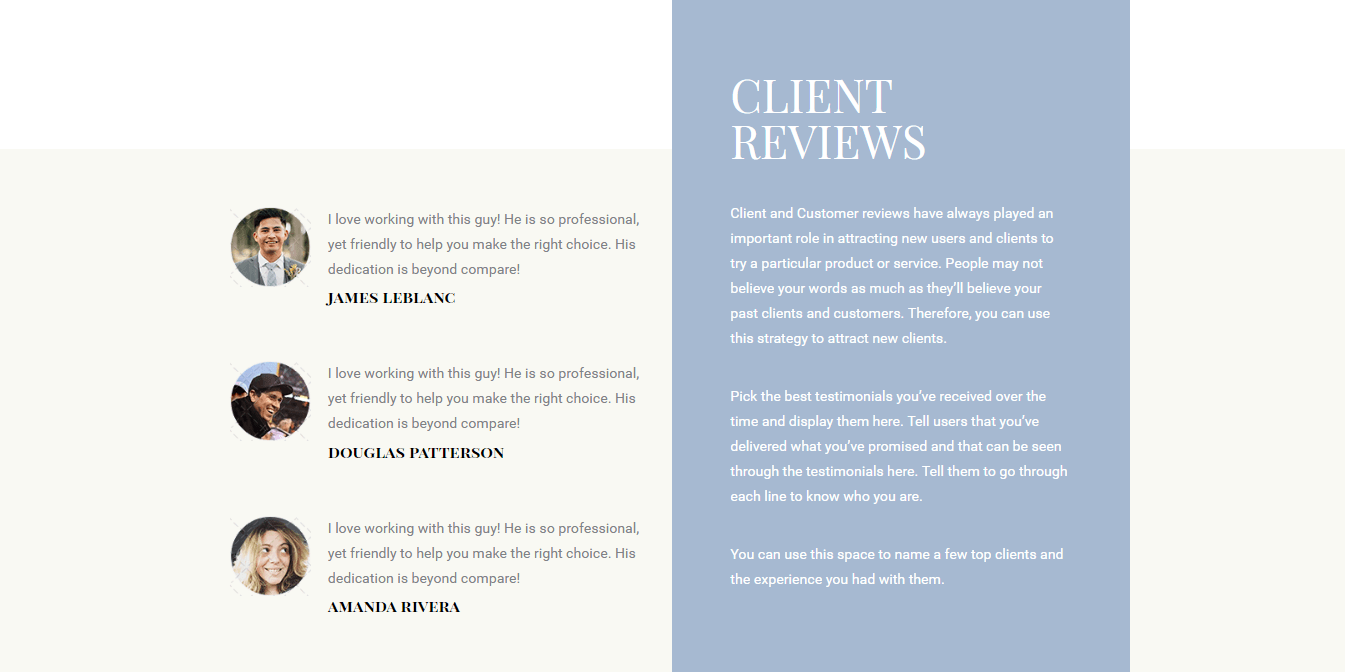 Ready to create an impressive page for yourself? Take a look at the template demo. Please feel free to drop in your thoughts in the comments below.