An offer page might be needed on any online store. We've designed a landing page for a gift store. Like the other templates, this too can be used for other stores with a few minor tweaks.
This page begins with an attractive header with a clear title reveals the purpose of the page. With the offer, you can add a few lines of text and the most essential Call-to-action.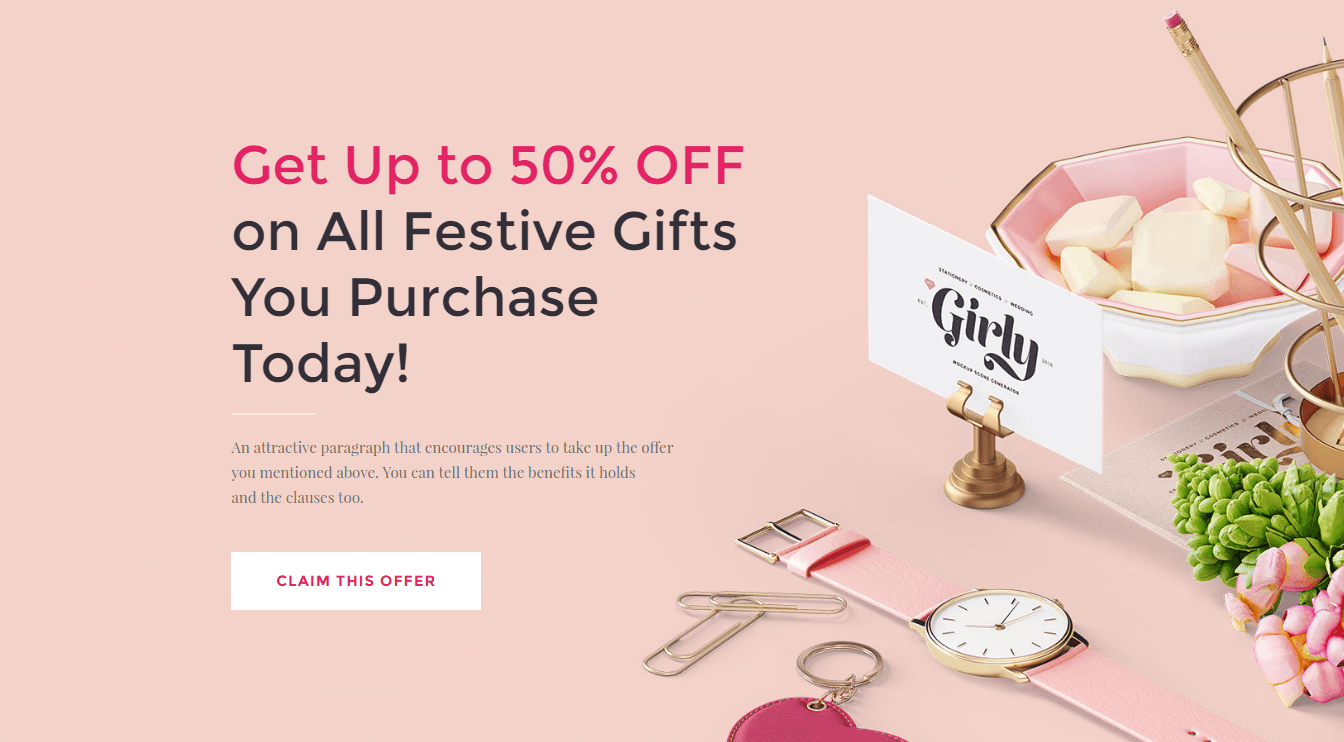 Was that offer only for a few members? Worry not, you can introduce another one below it. The next section lets you introduce another offer to keep visitors engaged on your site. You can use this section to elaborate more on the initial offer too.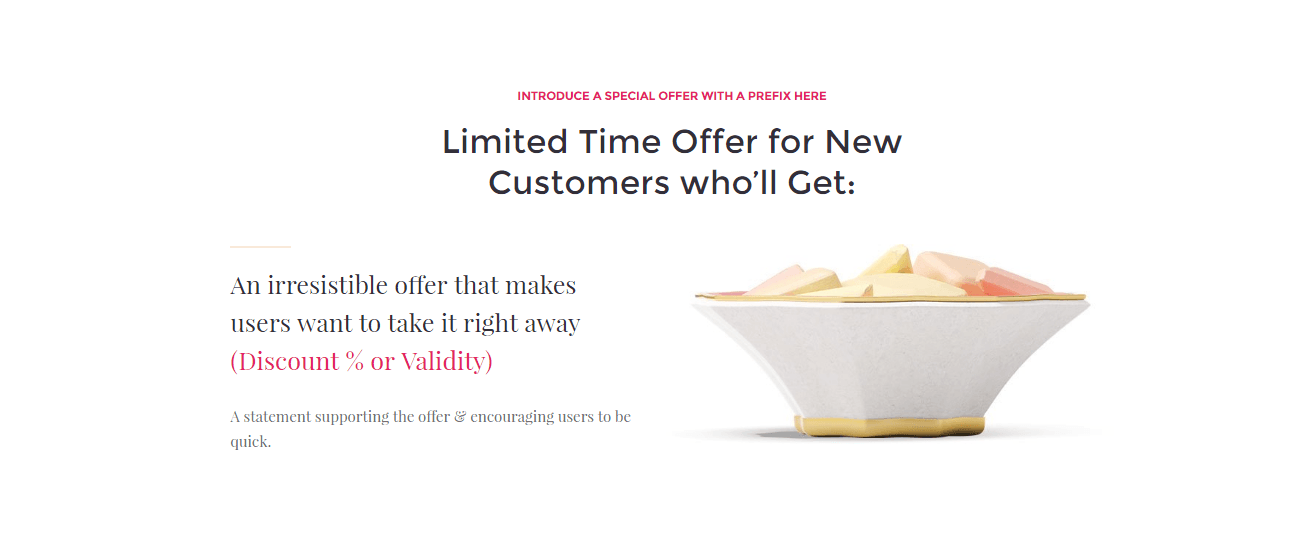 After introducing the offers, you then have a chance to gain subscribers. This section allows you to display various plans your subscribers can sign up for. You can explain the benefits they hold or the offers valid for each of them.

Are you sure your visitors have made up their mind? Time to reveal another benefit. This could be a special feature or an offer again. You can simply elaborate on the main offer or some discounts you are offering.

Have some testimonials to share? We have the next section dedicated to testimonials that you've received. Make sure you add in your best.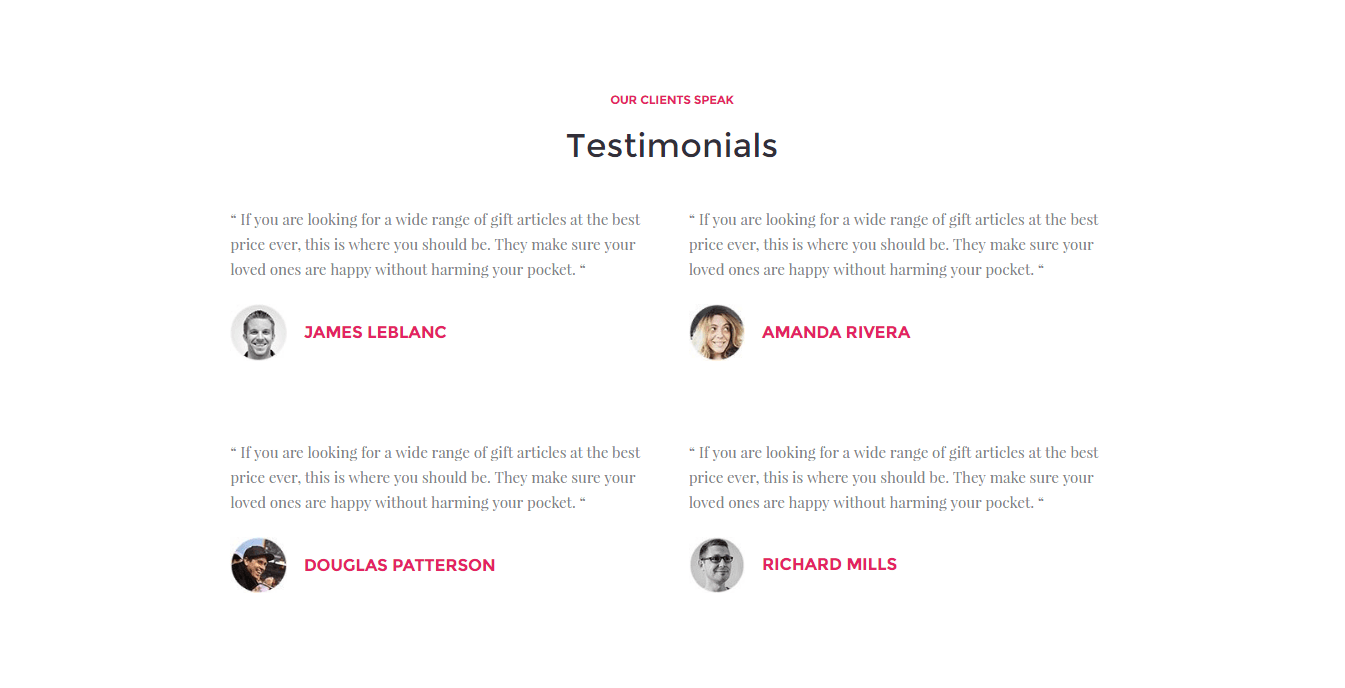 And, finally, you have another chance to encourage them to claim the offer with an enticing title, some great text and yes, an effective call-to-action.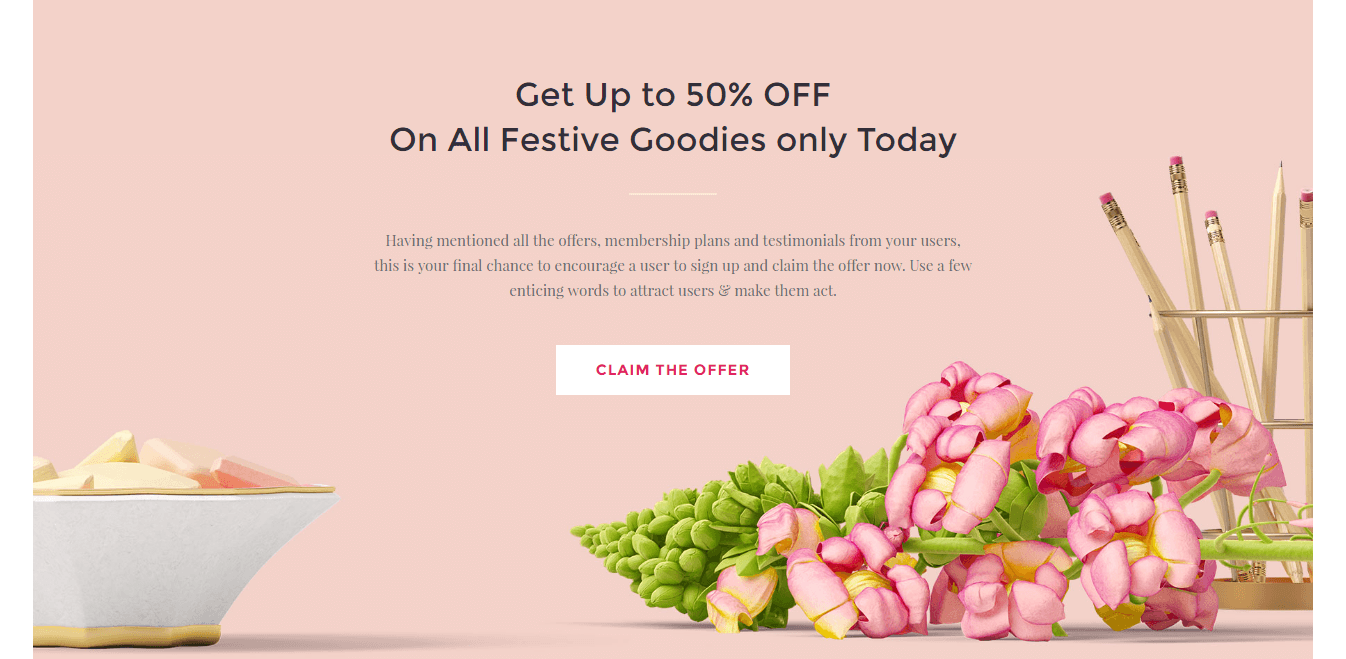 Take a look at the this template demo. We would love to hear from you. Please feel free to share your thoughts in the comments below.