Have an event or a seminar you are planning to organize? Here is a page template that you can use to create a delightful page to attract audiences to register for your event.
The page begins with a classy and professional title and a call-to-action button that leads them to the registration page.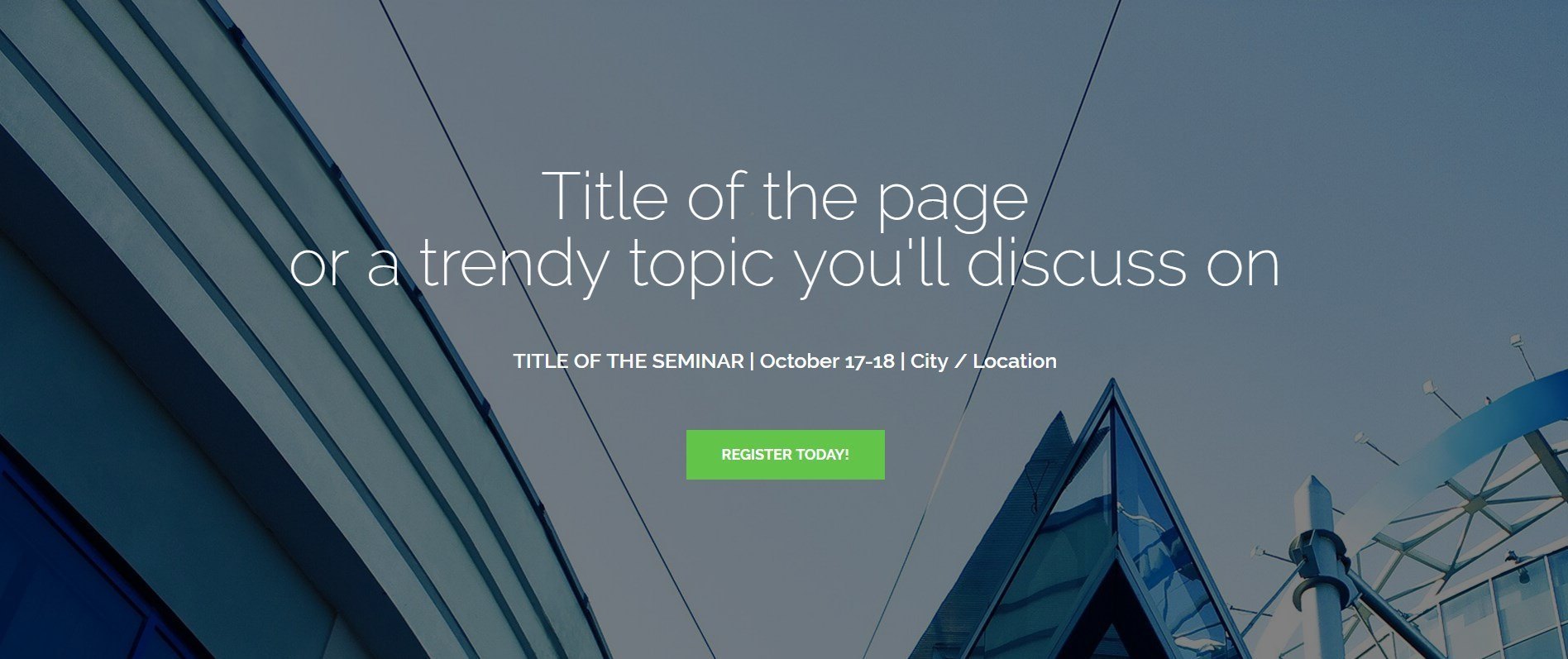 People might want to know what best you can give them. Tell them about the benefits of signing up for the event or seminar. You can also list the main highlights here.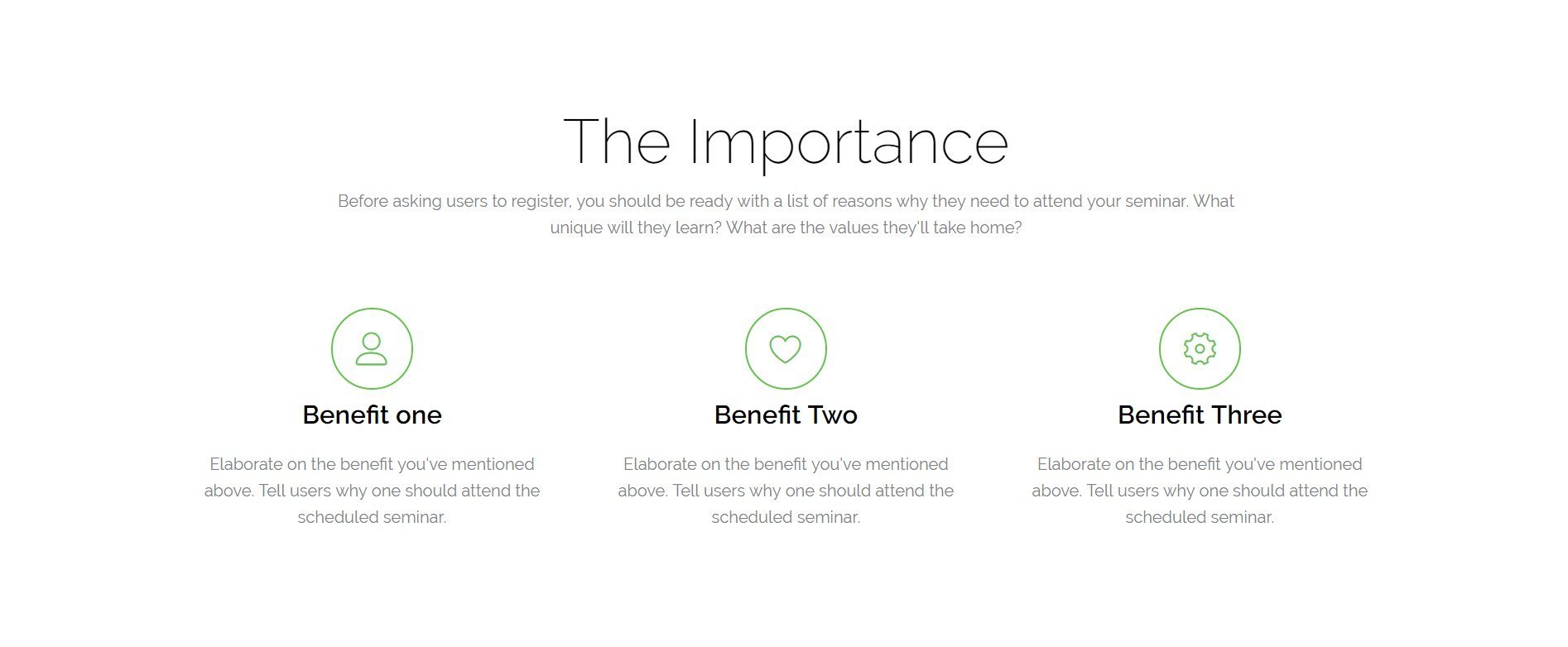 What will be the after effects of attending the seminar? For e.g. One will be an expert in Marketing after attending a marketing seminar. Something similar to this. Make sure this looks promising with a nice image and some descriptive text.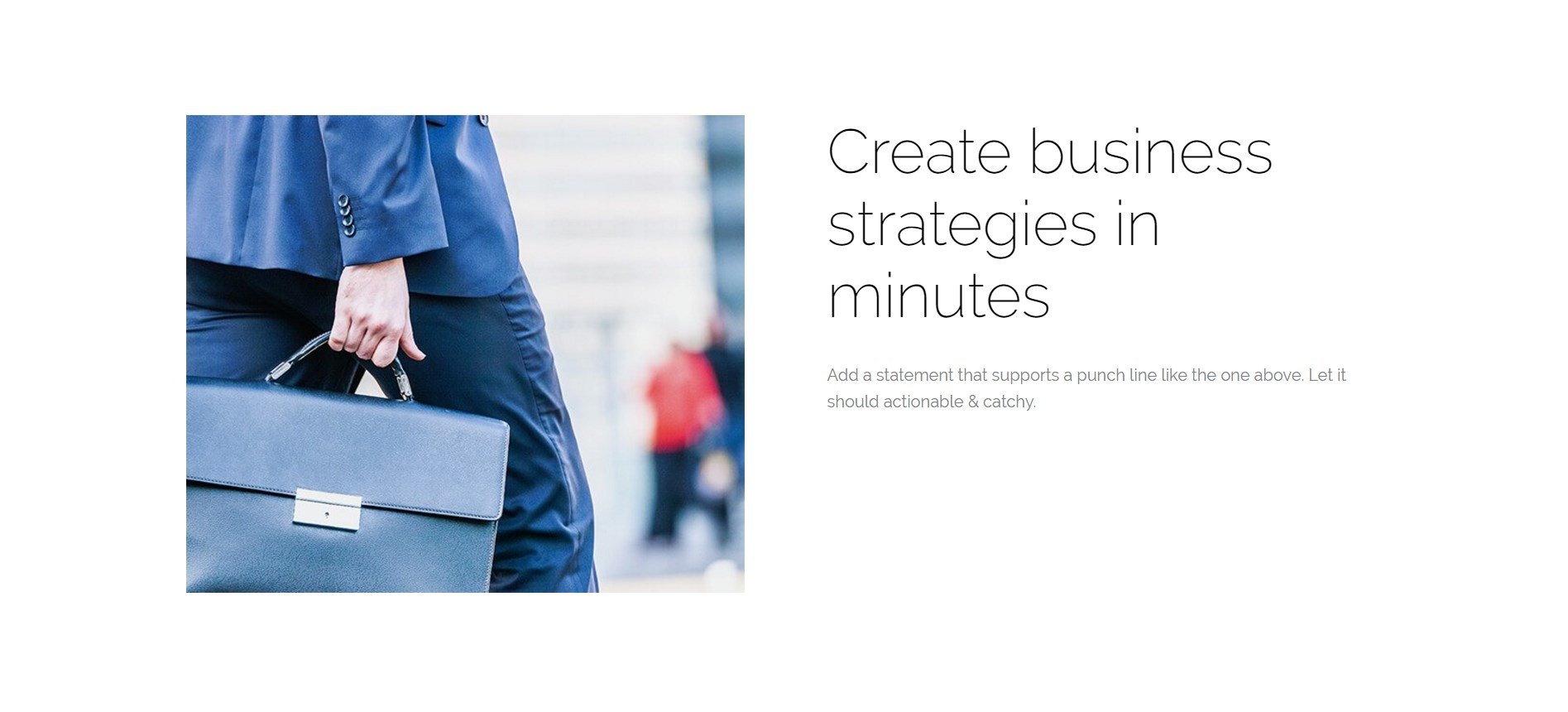 Quite often people determine the quality of an event by the speakers. This section allows you to list down the speakers who'll be attending the event and carrying things forward. The team module is tweaked to make this section look nice and presentable.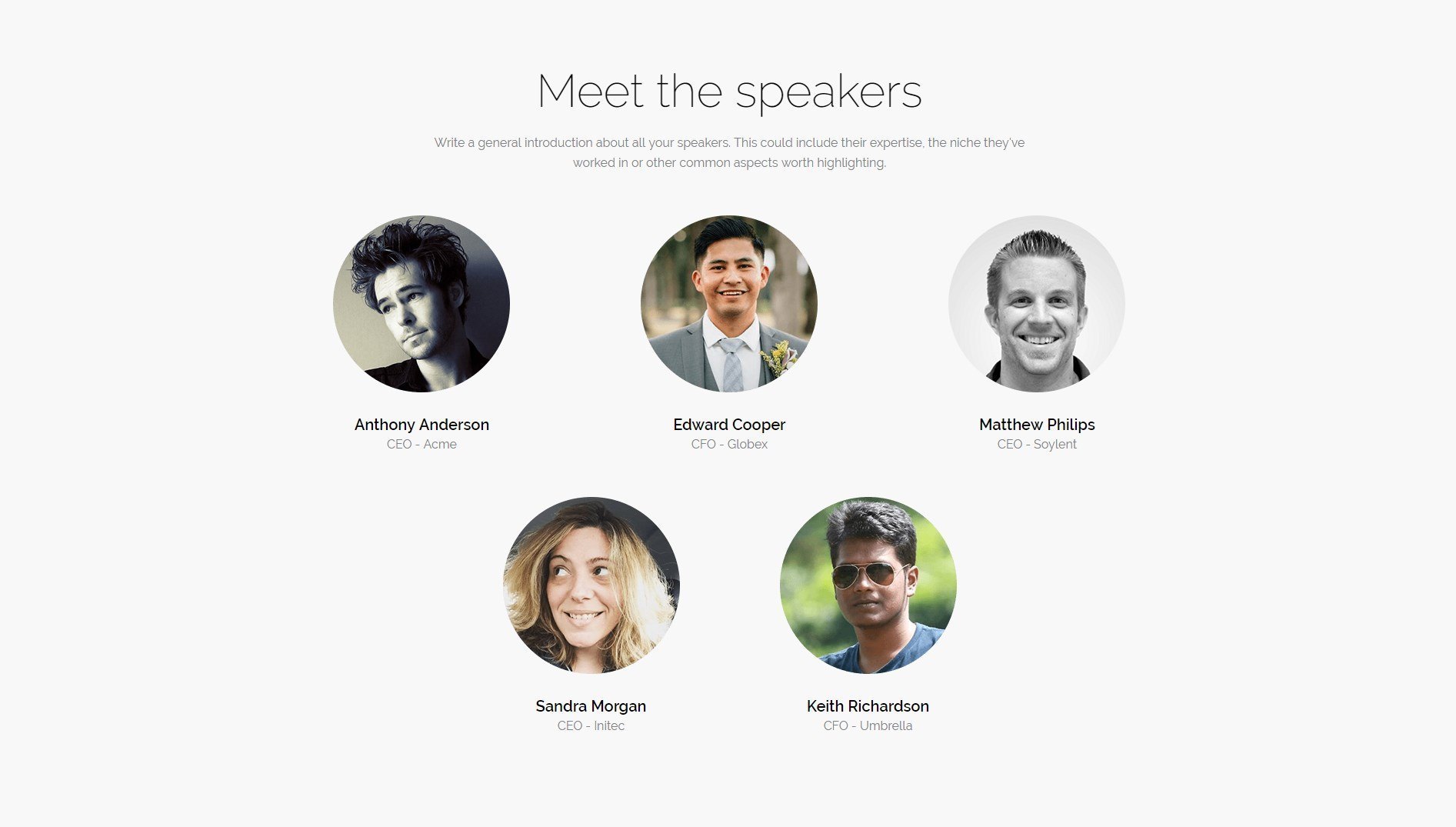 It is an event and people will come! But, where do you want them to come? The following section can be used to speak about the venue. A nice image with a written address and Google Maps to pair up will make this section detailed and helpful.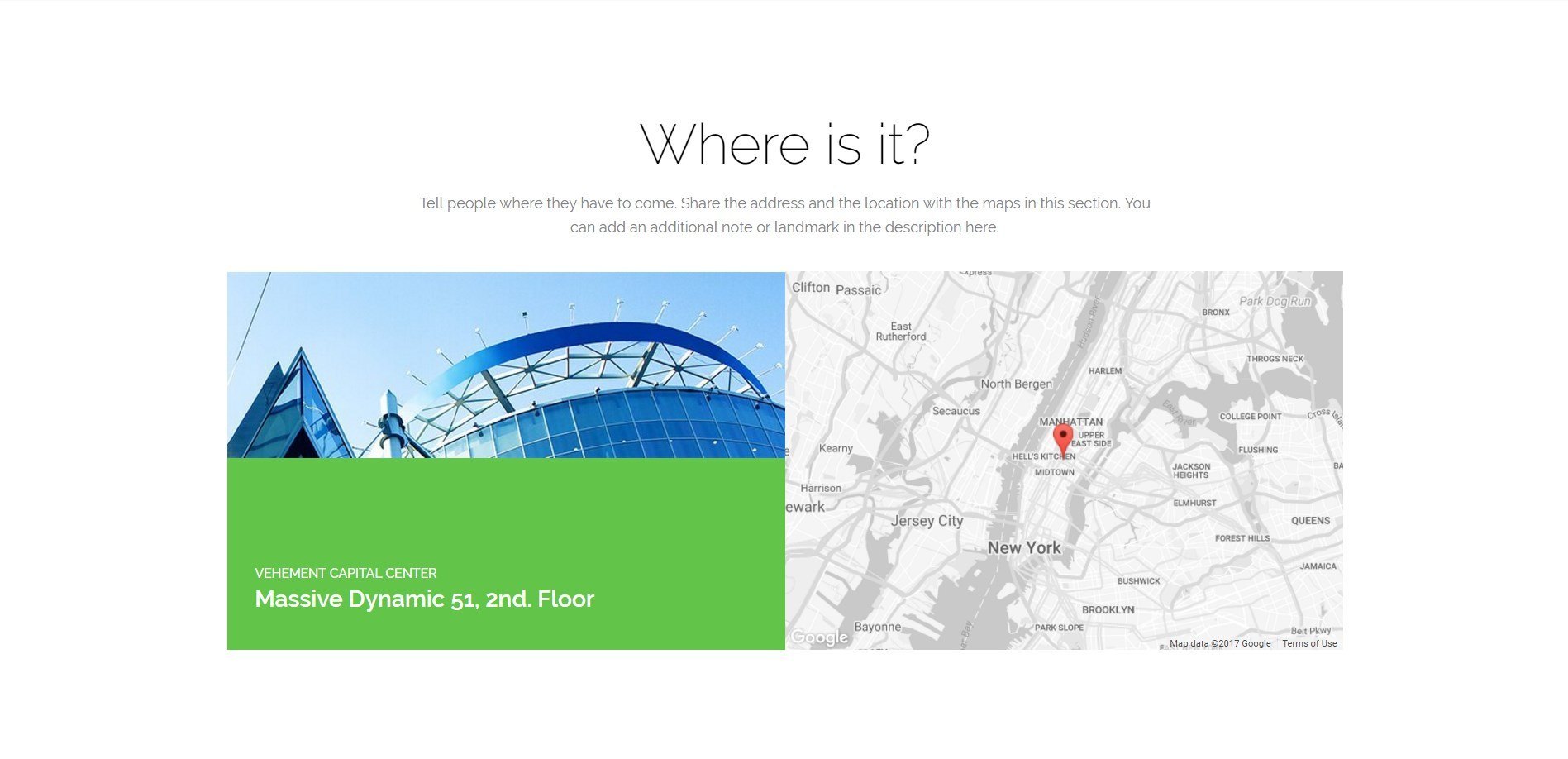 Why not disclose the schedule and tell people about the various things they'll encounter at the event. Displaying a schedule proves how organized it will be and is helpful for users to track various programs in a day. The info list module contributes in making the schedule look just perfect!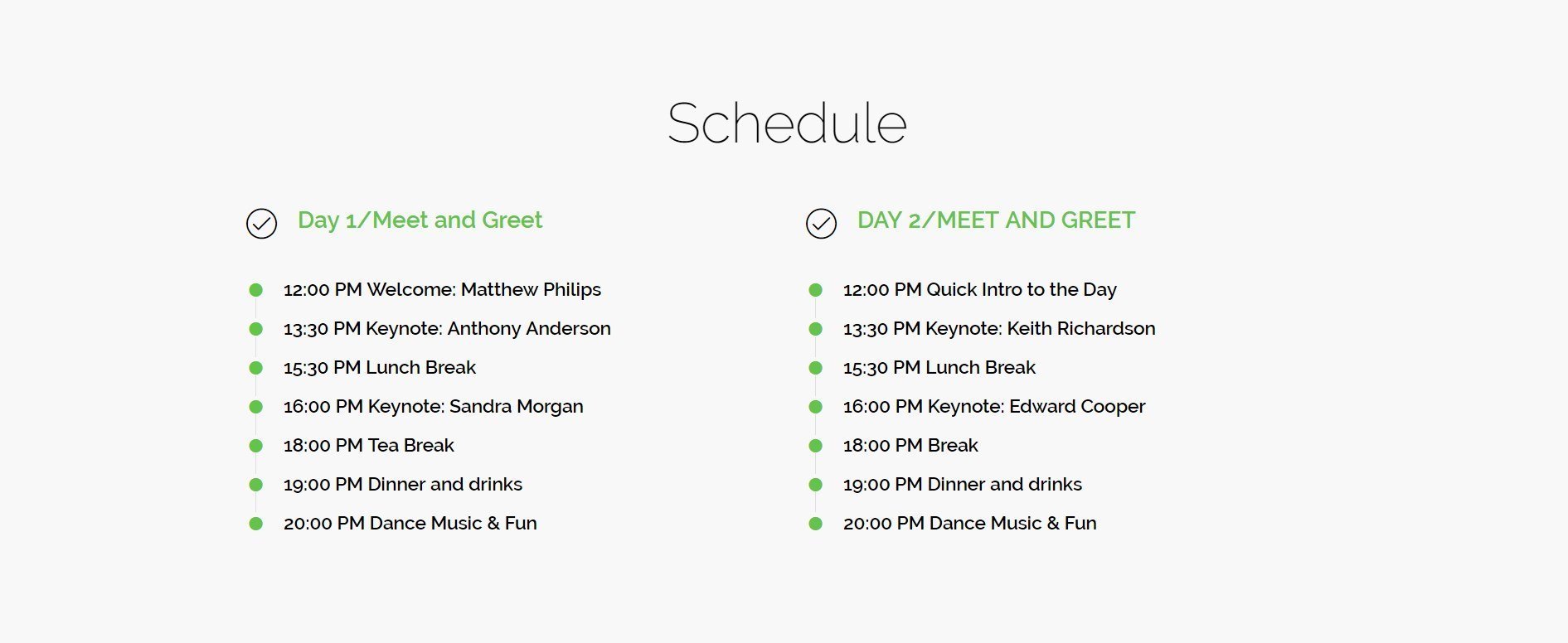 Every event has a list of sponsors who give their time or money to make it a success. The logo section can effectively be used as shown below.

The last section on the page gives you another chance to convince people to sign up. You can use the countdown timer to show some urgency and demand quick action from the user.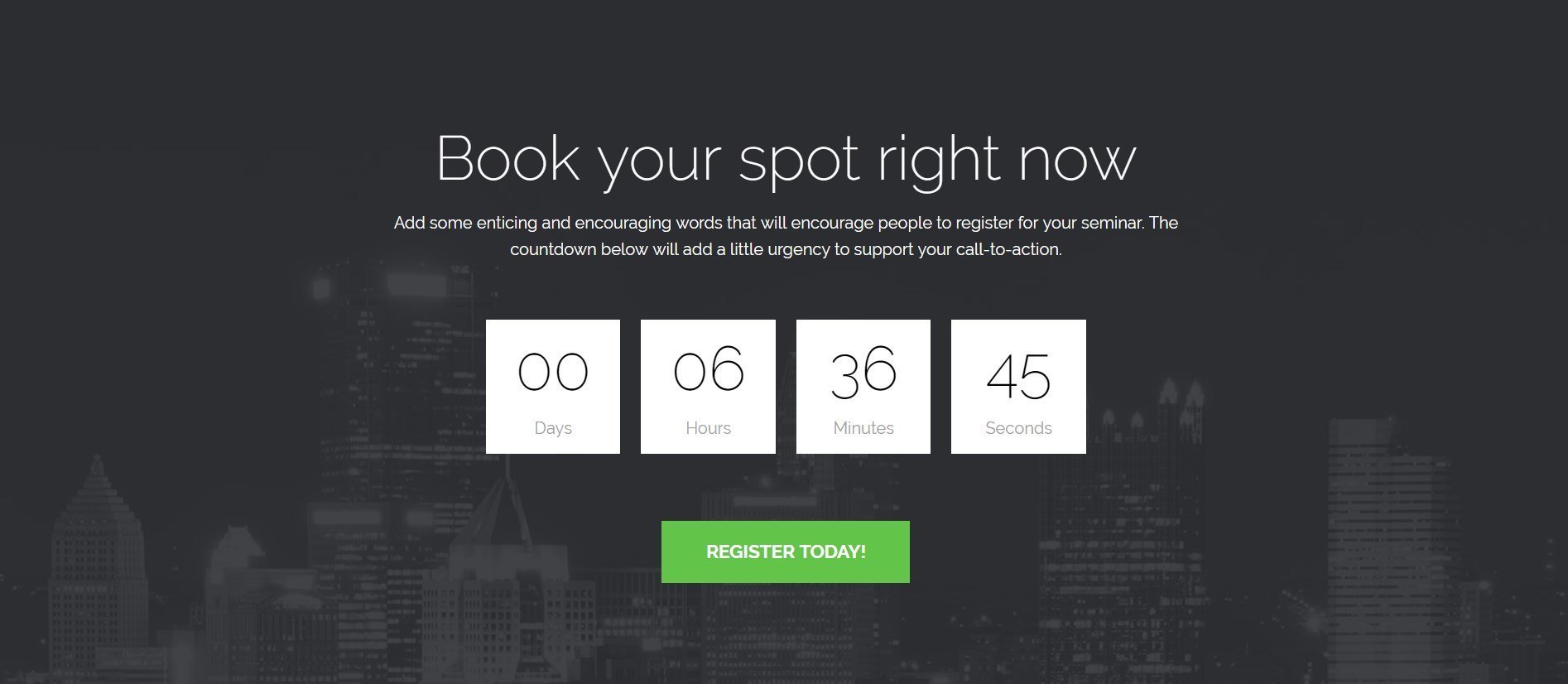 Want to see how this template looks? Take a look at the demo here.
We released this template as a part of the Ultimate Beaver Templathon, a 3 template per day series that will go on until 1st March 2017.
Have some suggestions or thoughts worth sharing? Please feel free to post them in the comments below.