Beaver Builder 2.2 is ready to rock with brand new features such as the prebuilt rows, color picker enhancements, row shape layers and many more. With this amazing Beaver Builder update, we are delighted to announce that your favorite Ultimate Addon is compatible with this latest 2.2 version!

We've just released the beta version of this update. We would be glad if you could help us review this before we release it as UABB version 1.14.0
Let's quickly take a look at the options made available in our beta version 1.14.0

Typography field

Beaver Builder has introduced new and detailed typography options for each module. These are made available for UABB modules as well. It allows you to set font family, size, line height, alignment, spacing, manage text transformations, text shadow and colors.
Border field
Like the Typography options, the border settings are expanded too with new and detailed customization options. You can now choose the style, color, width, radius, shadow and hover color for the borders.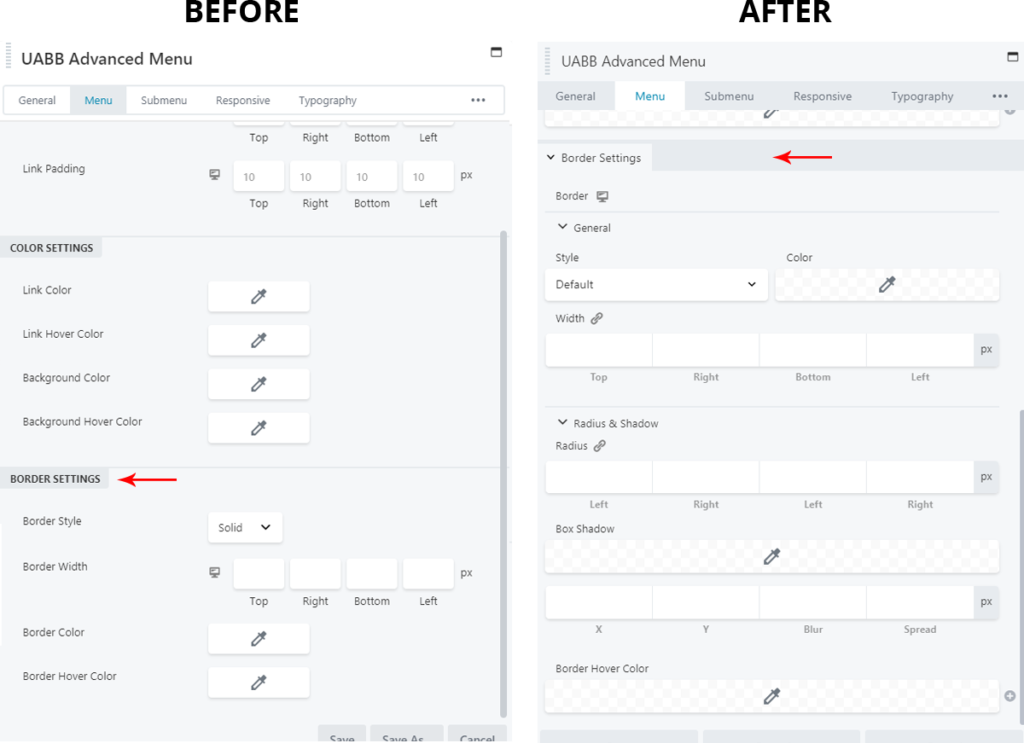 Link field
Many users asked whether they could choose to open a link in a new window or simply make it a nofollow link. We have added a Link field that comes with separate checkboxes for New window and No follow.
Responsive Editing
Following the footsteps of Beaver Builder in enhancing responsive editing, we too have added different responsive options for various UABB modules.
Color Connections
Setting a color field with themer is now made easier since we have added Themer custom field connections to all color fields in UABB modules. You can take a look at these settings in the screenshots below.

Slider support to values
Like Beaver Builder we too have added a new slider that lets you select your desired values like font size by simply sliding over it. Take a look at the screenshots below to see how they looked earlier and the most recent version of it.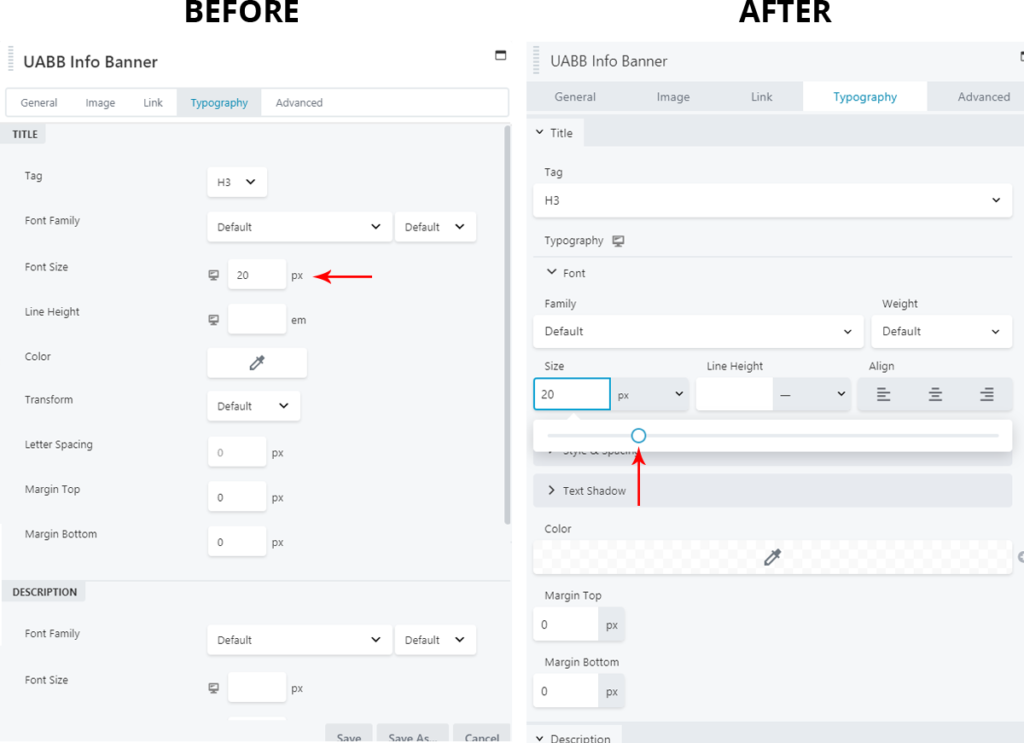 Linking for Units in Margin and Padding Options

Wish to manage the margin and padding for different sides separately or maybe group them together? You can use the link option for these units to decide whether you want to handle them individually or as a group.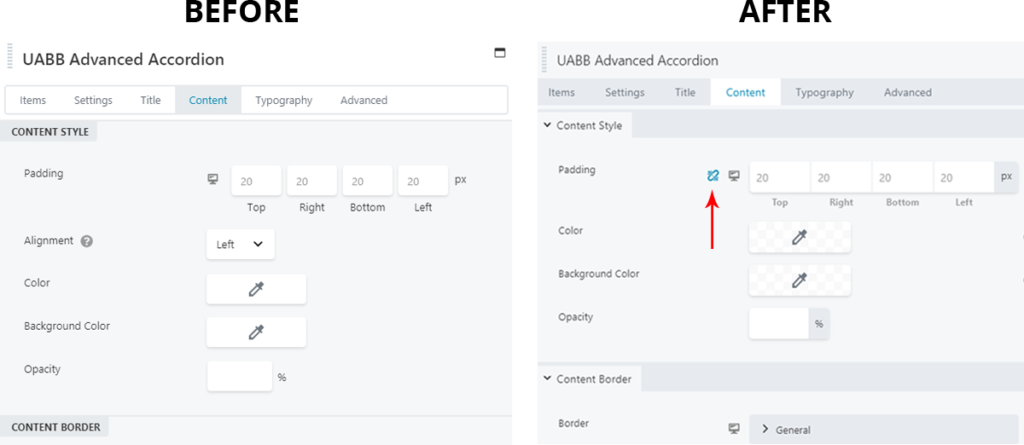 Summing Up…

In this version, we have included all the options to make UABB much like Beaver Builder 2.2. We will also be adding more features following the steps of Beaver Builder. You can take a look at our changelog to see what this update holds.
This is a beta version for UABB. We've tested this update on our internal websites and made sure it does not affect existing websites. Still, we would appreciate if you can try this update on your staging websites. Related: How to update to the beta version?

We would love to hear feedback on this update 🙂 You can contact us through the support portal.