Very often it is observed that after opting for an EBook, you receive a link through email. This link takes you to another page where you can download the EBook from.
Wondering what this page can look like? Here is a template that might help you.
Beginning with a clear title, this page will let you display an image of the EBook, a short description on the left and various features and benefits below.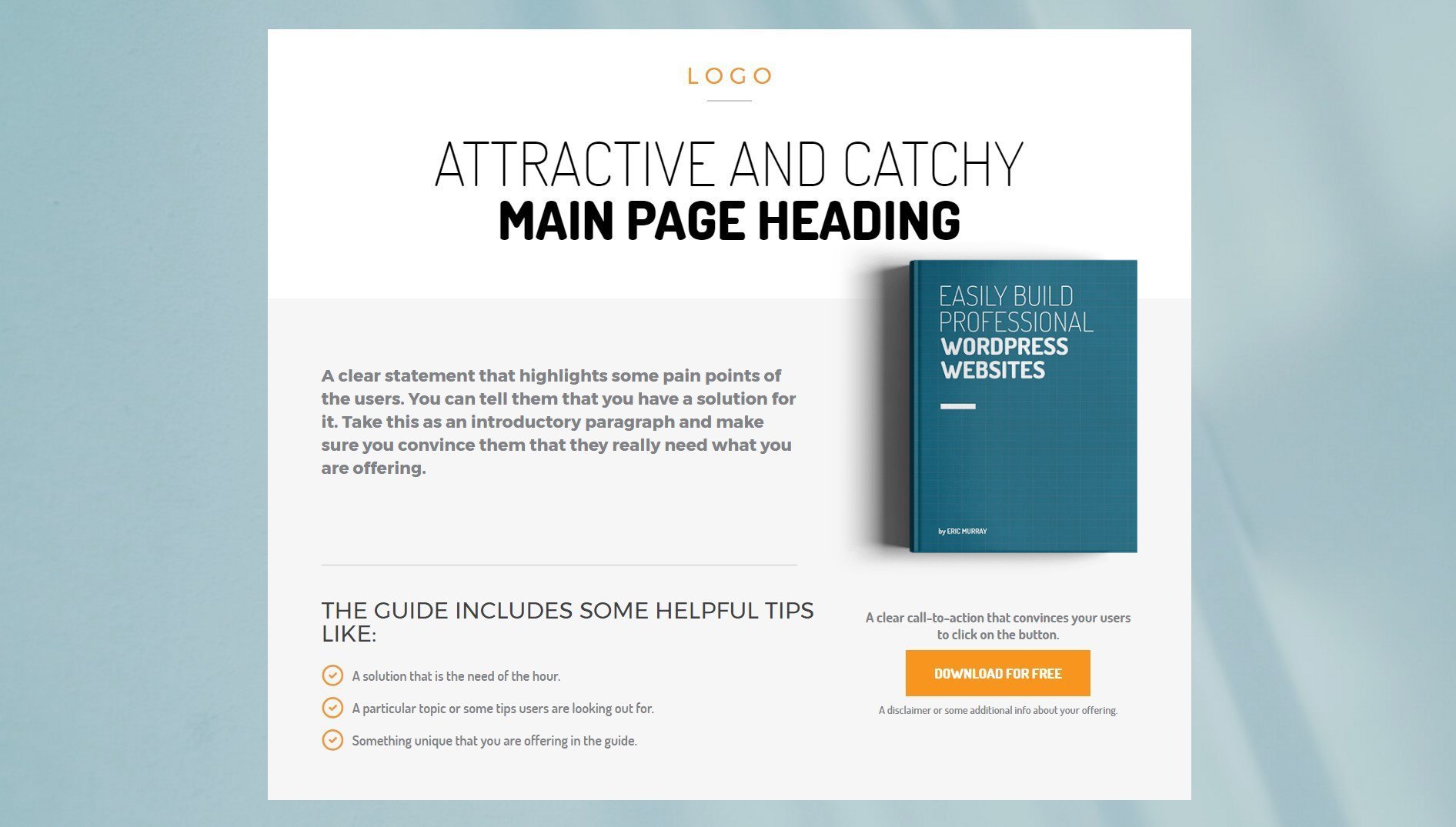 This page is made with various modules such as the list icons, call-to-actions and others, this page makes up the best download page for lead magnets.
Want to see this page in action? Take a look at the demo here.
This page template is released as a part of the Ultimate Beaver Templathon, a series that delivers 3 new templates every day!
Have something to say? Please feel free to drop it in the comments below.