Designed for a watch store, this page template is the best match for an offer page or a promotional page for any product or service.
To begin with, you have a catchy title with a short description that describes the product or the offer. You can add a promo code or a coupon code like shown in the image below. You can then add a button that takes a user further into the conversion cycle.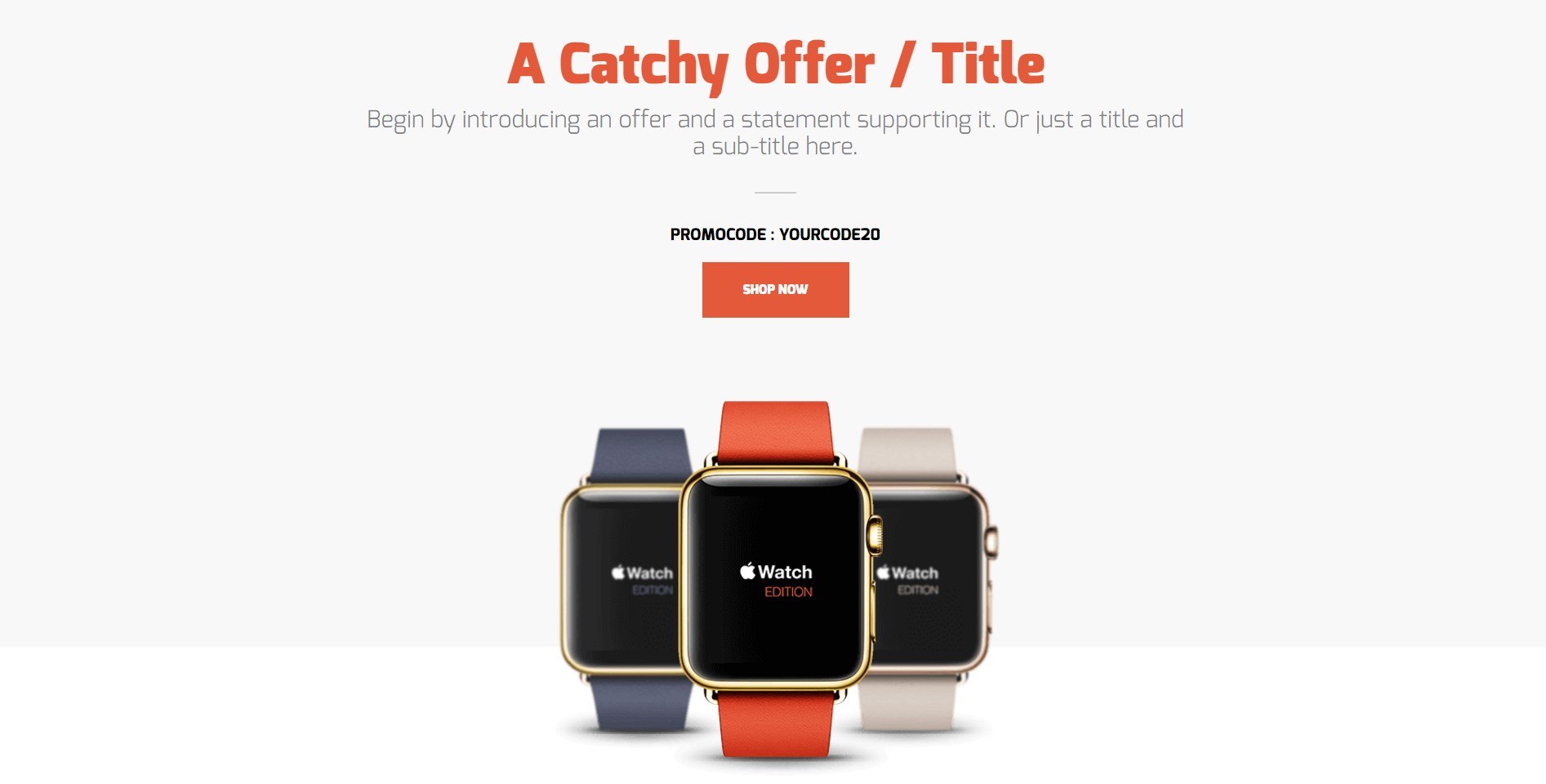 What benefits does it hold? This might be the first question a user has. Therefore, the next section allows you to speak about some unique features or benefits that your product or offer holds. A creative use of info boxes makes this a unique section on the page.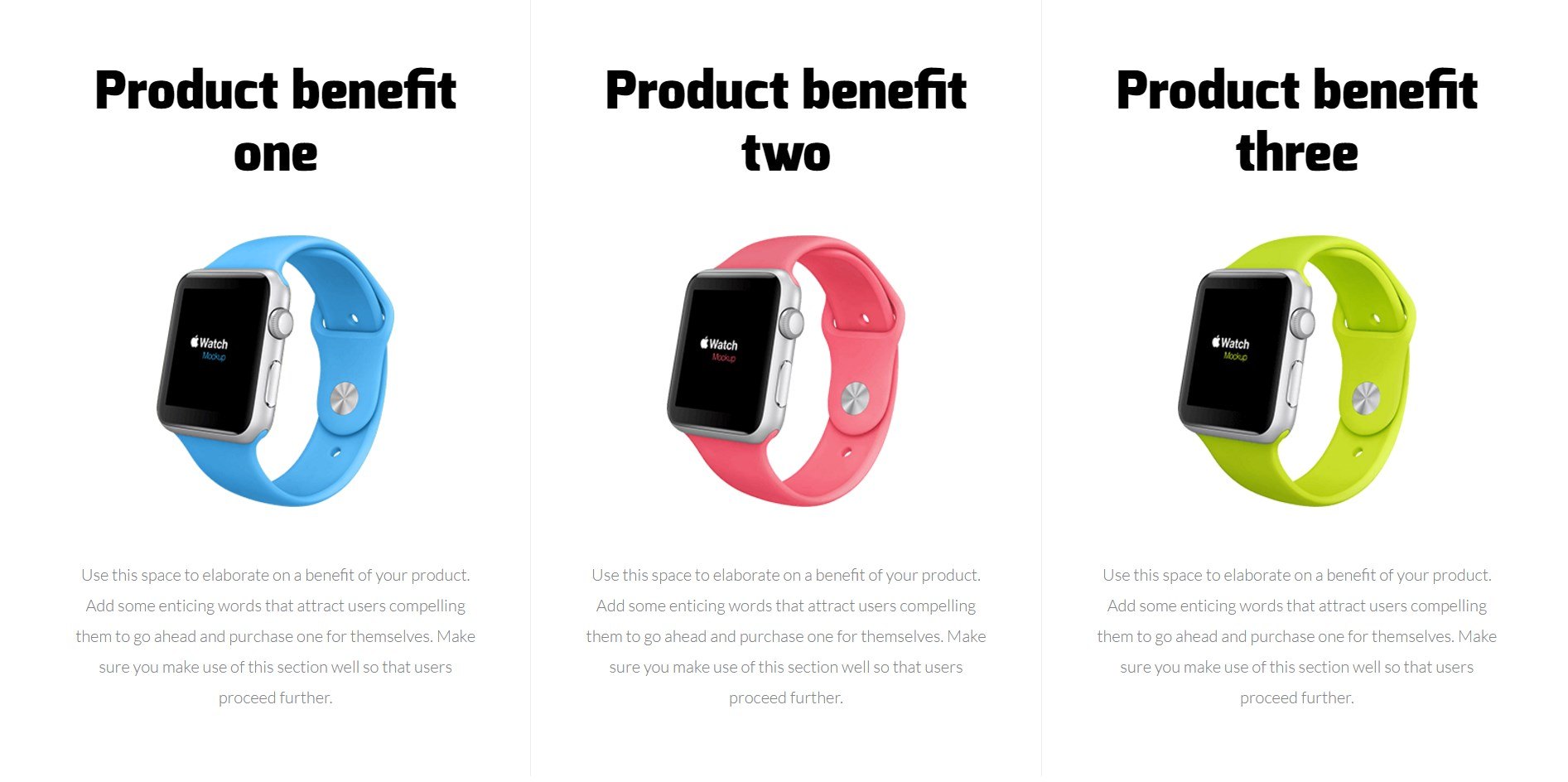 After having listed the features or benefits, you can try placing the offer again. They might as well convert after reading the benefits.

Well, if this doesn't work, why not try a testimonial? The following section can be used to display a testimonial or a few words from a teammate. Words from real people encourage others to invest their time in reading and knowing more.

After having done this, you have another chance to display your features. This section is created by tweaking the feature section template that already comes with our addon.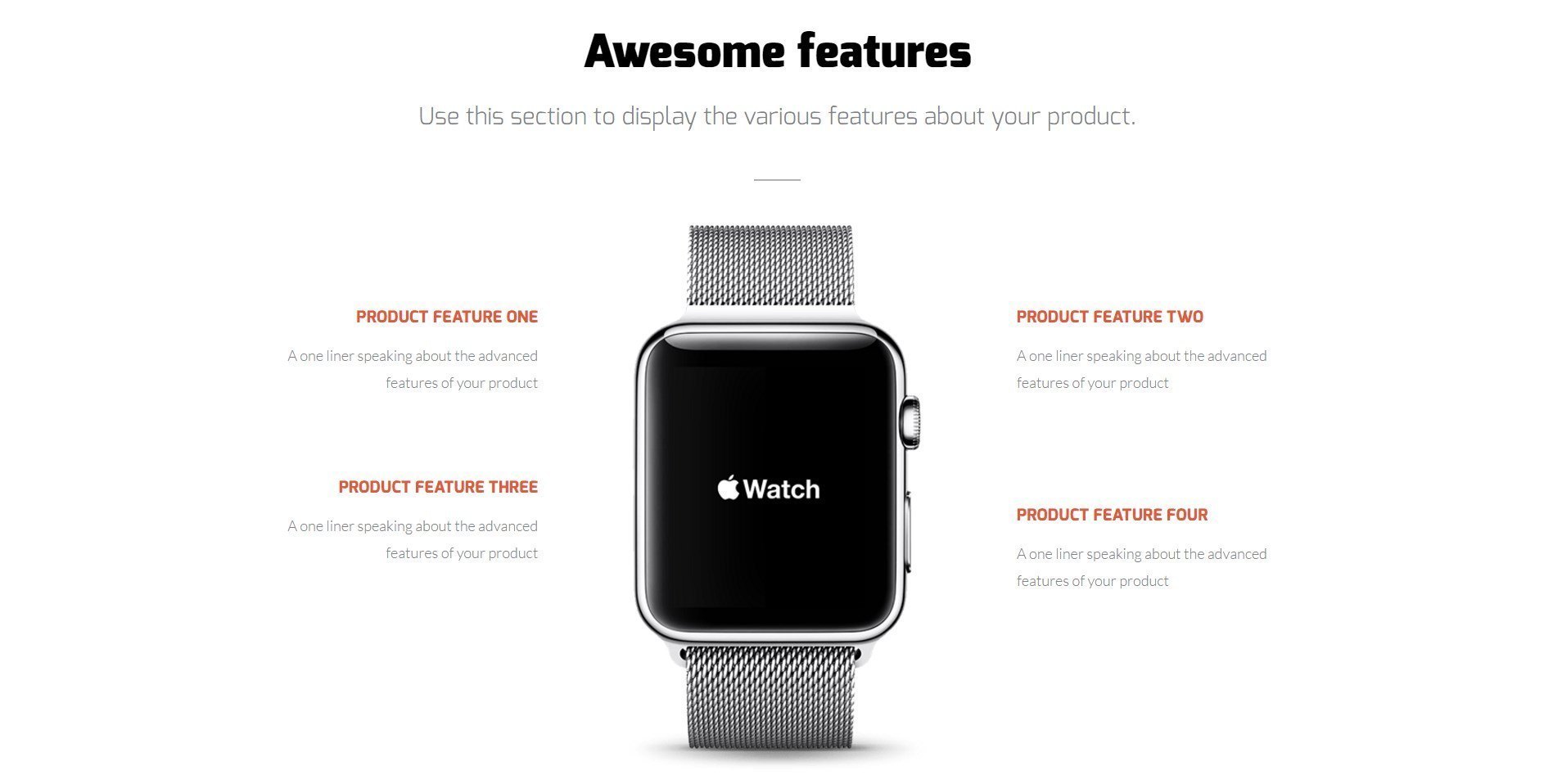 Here comes the final call-to-action, your last chance to convince and convert.

Want to see this template in action? You can take a look at the demo here.
We've released this template as a part of the Ultimate Beaver Templathon. We promise to give you 3 new Templates every day!
Have a niche in mind? Share it with us in the comment below. We'll love to work on it!