Diet and nutrition are becoming the major concerns of this age. Therefore, we see a rise in professional dietitians and advisers taking a stand to help people maintain a healthy lifestyle with diet and exercises.
Here is a template we created especially for these qualified dietitians who strive to help others. I am sure there is a lot you want to tell people and show them that you are the best.
The template begins with a nice header that has an image and the main title of the page. You'll also find the a button that allows visitors to book a session right away. This is useful for those who want to take immediate action and have made up their mind before arriving on your website.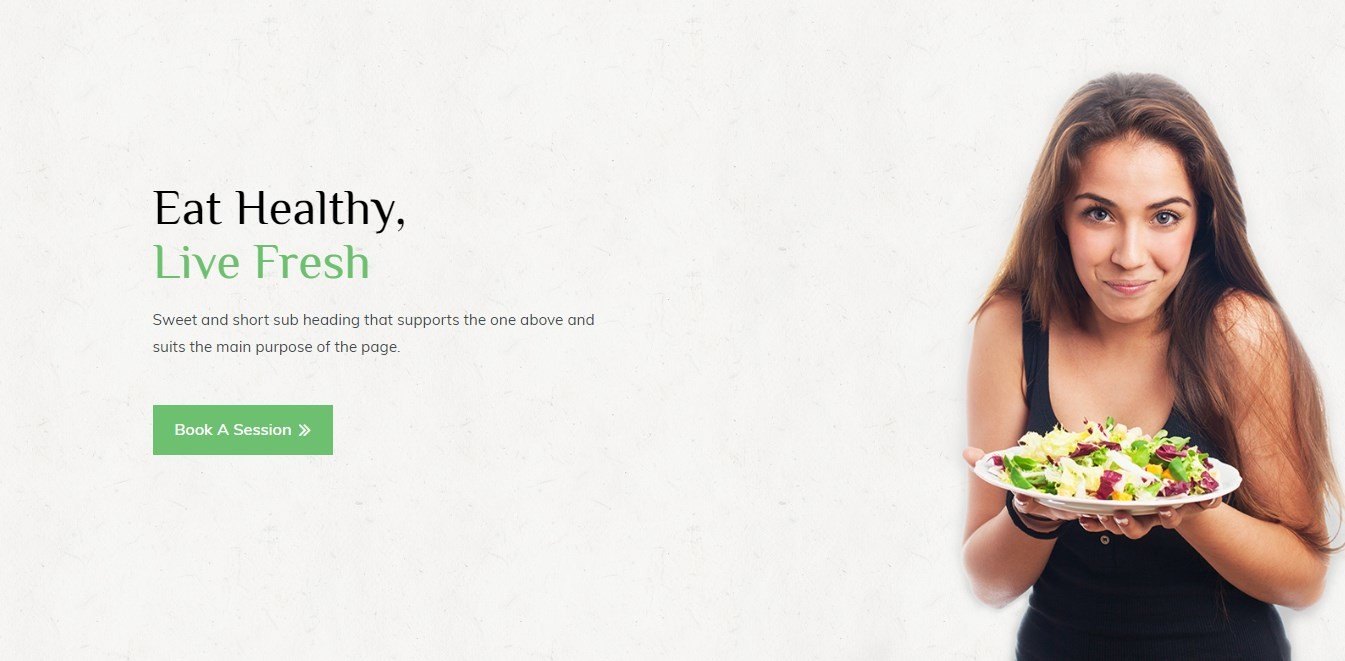 This is followed by a nice colorful strip where you can list down your expertise and things people can consult you for. A know more link in each block can take them to another page where you explain these in detail.

Having said this, it is important to tell people how easy it is to follow your diet and fitness regime. It is best to show up a few easy steps that one needs to follow.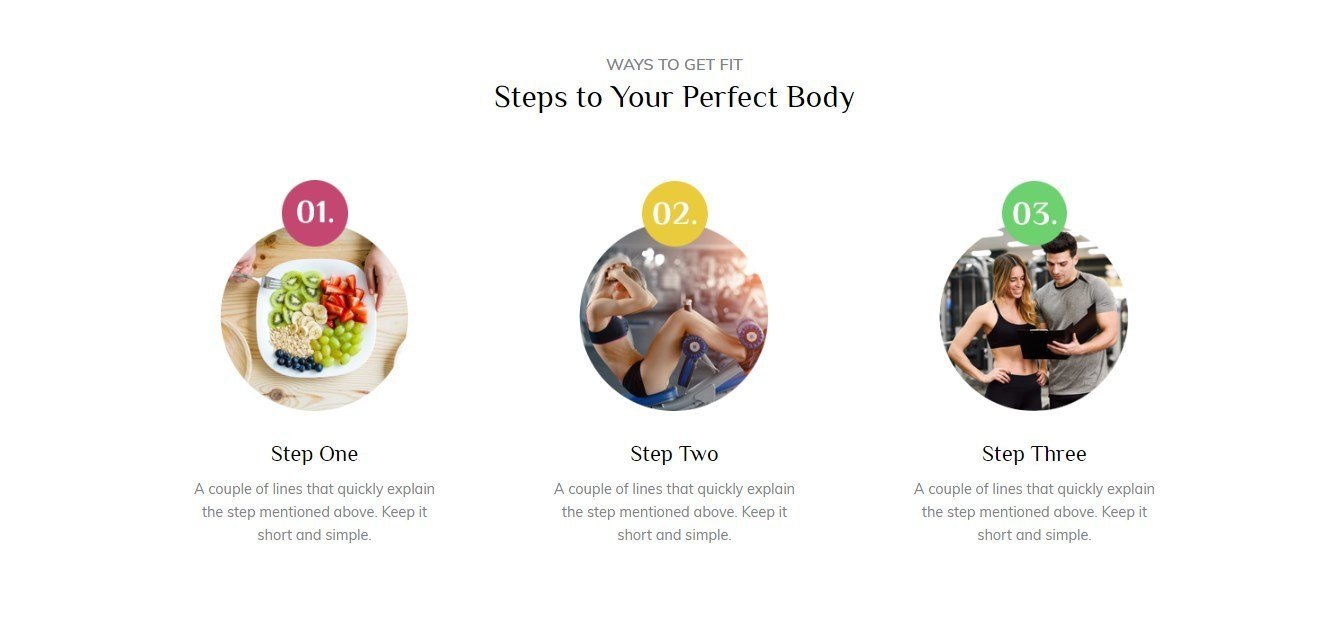 This is followed by a section where you can flaunt numbers using the counter module and display a contact form module through which visitors can get in touch with you.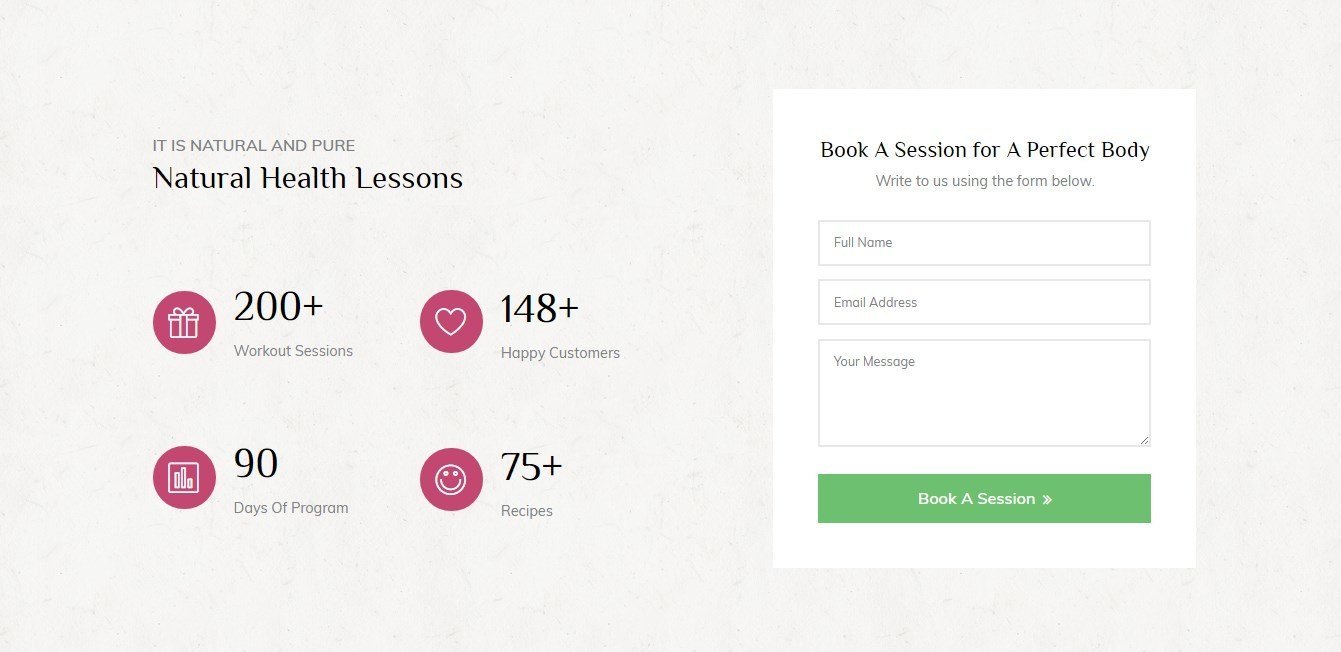 Telling people how good you are is often a common method of advertising your skills. But, testimonials boost conversions like you never thought. Therefore, pick the best testimonials and display them here.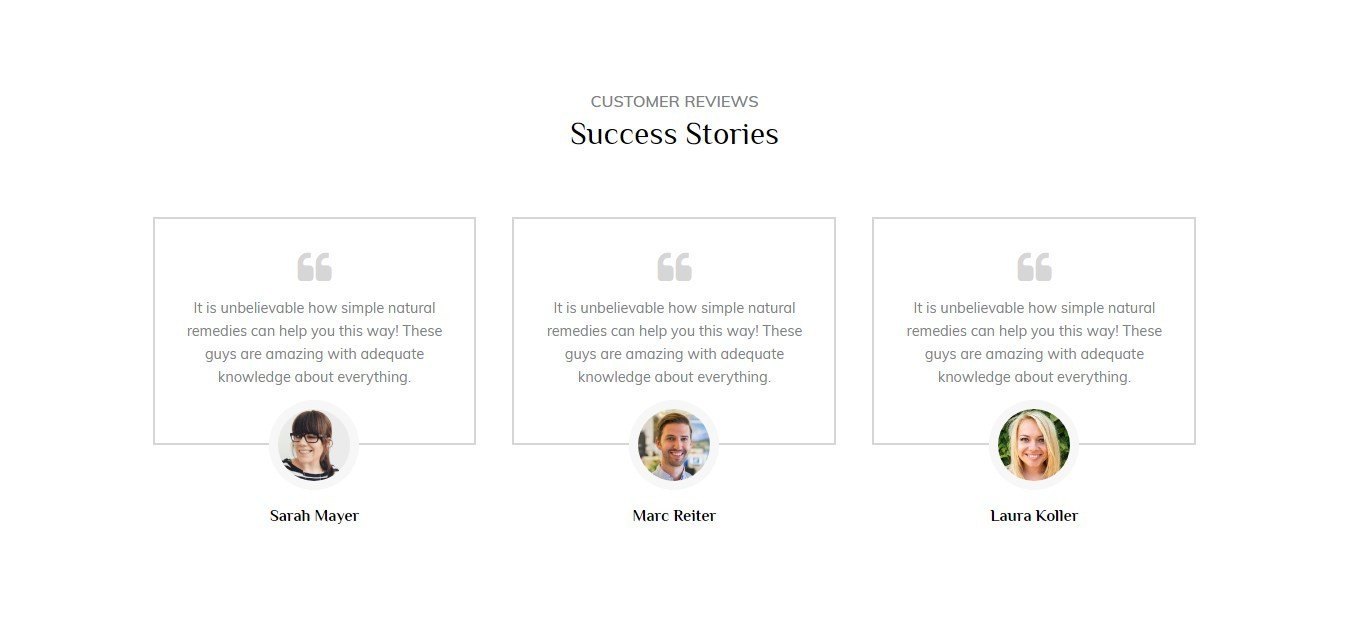 Finally, we reach the end of the page! Do you want visitors to exit directly? Of course not! You can use a call-to-action as the final chance for visitors before they leave.

Liked what you just read? You can take a look at the template demo here. You can fetch this template through the template cloud.
This template is a part of the UABB Birthday specials we are giving away. You'll find these and a lot more displayed in the UABB page templates on our website. I hope you liked all of them! Please feel free to drop your views in the comments below.
Our way of saying thank you for standing by us and all the love and support you've showered on UABB!
The party has just begun! Cheers to many more updates and templates in the coming days! 🙂