Hello!
It was just last month since I wrote to you to announce the compliance with GDPR with an addition of a consent checkbox in the contact form and subscription form modules. With this, you might see a huge difference in our website! Yes, UABB has changed its color and a lot more things on the website. Take a look and fall in love!
Today, I am back with the Ultimate Addons for Beaver Builder version 1.8.0 that brings in a new module – Content Toggle!
Introducing the Content Toggle module
Have you ever thought of placing two pieces of content / rows / templates within a section and allowing users to toggle between them? The Content Toggle module of the Ultimate Addons for Beaver Builder allows you to toggle between two different contents. You can take a look at a couple of examples on our Content Toggle demo page.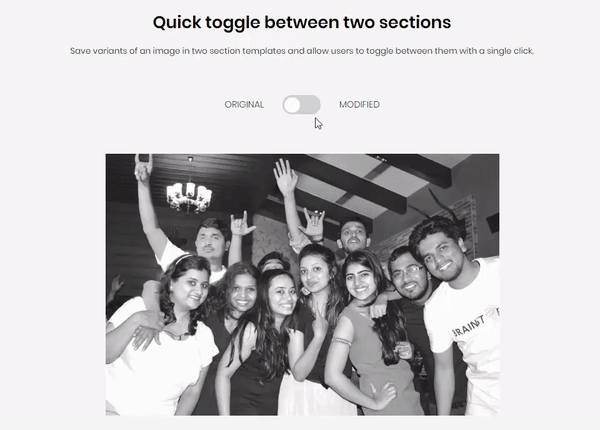 Like all the other UABB modules, Content Toggle can also be dragged and dropped on the page and customized according to your needs. You can refer to our knowledge base article to know how to work with the Content Toggle module.
Although it is just one module that we released now, there is a lot we've been working on. You can go ahead and implement this module on your website until we get back with another update and introduce more features, improvements and fixes. To know about all the fixes that this update brings in, you can take a look at the changelog.
You will soon get an update notification in your WordPress backend. In order to make sure you receive these notifications, please make sure you have activated your license for Ultimate Addons. You can then proceed to update the plugin through the updates page in your WordPress backend.
The following update requires Beaver Builder version 2.0.7 and above.
Have something to say? Drop it in the comments below or post it in our Facebook group. Need further help? Please feel free to write to us.