Available from version 1.8.0
Content Toggle module helps you display two versions of a content, saved row, saved module and saved page templates within a single section allowing users to toggle between them using the toggle button.
Content 1 Tab:
You can add the Heading title, content or you can change the section as saved row, saved templates or saved modules you can use Saved Row, Saved Modules, Page Templates created before.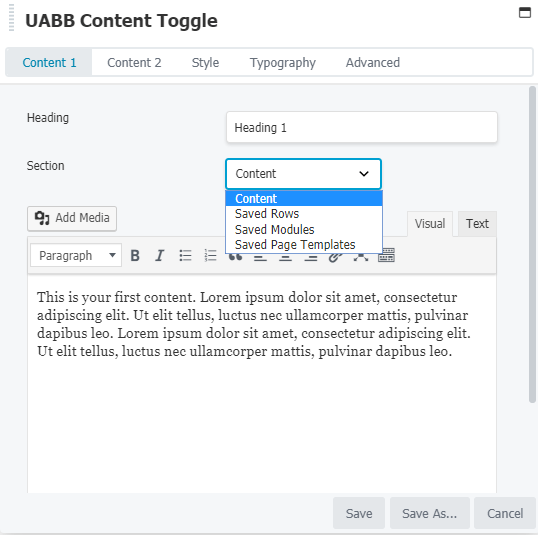 Content 2 Tab:
Like the content 1 tab, here too you can add the content you need.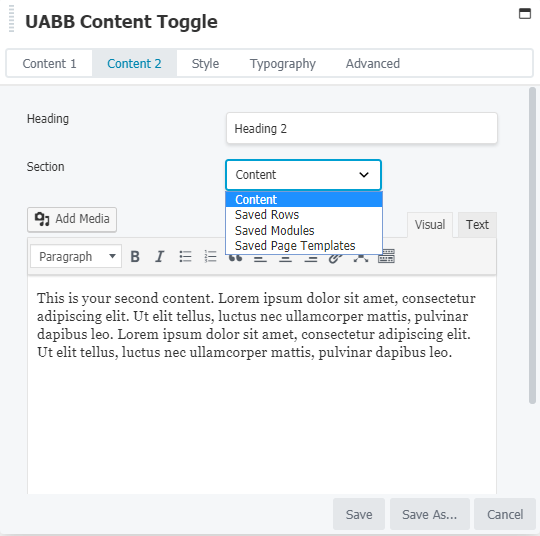 Style Tab:
You can choose which content you wish to display by default. You can change the switcher style( Round 1, Round 2, Rectangle, Label Box ). You can change the size, colors for switcher and controller.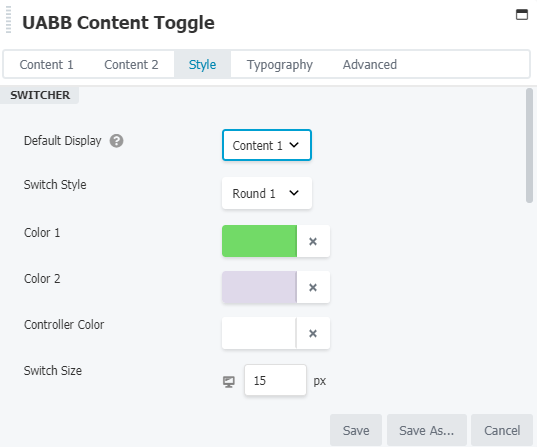 Heading tag will allow you to add HTML tags, Alignments, Layout, Background Color, Border Radius, Padding for heading.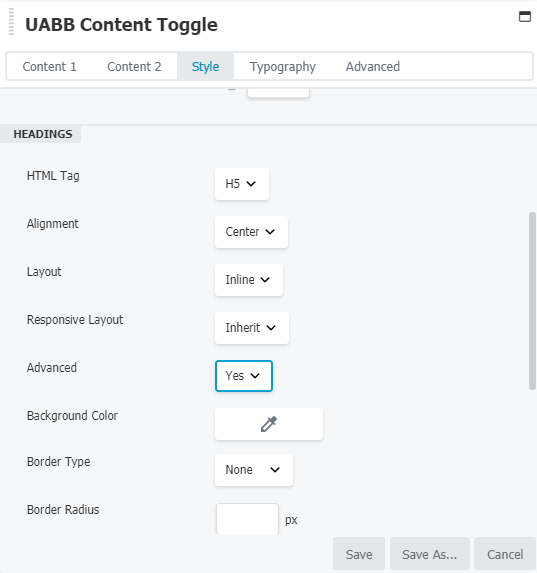 Using the Content Tab you can add the Background Color, Border Radius, Padding for content. You can also add spacing between headings and buttons and in content and headings.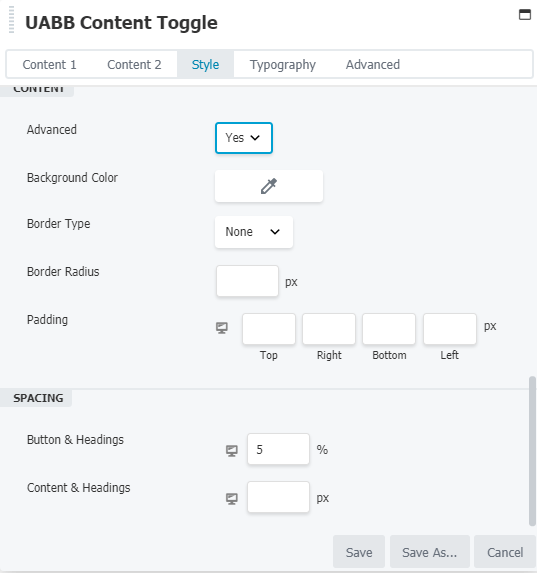 Typography Tab
Using this tab you can change the Heading 1, Heading 2, Content 1 and Content 2 typography like Font Family, Font Size, Line Height, Color, Text Transform, and Letter Spacing.