Many users want to showcase their portfolio or blog posts with filters. These can be filtered by category, tags or custom taxonomy. Advanced posts module allows you to use taxonomy filter when post appearance is selected as masonry. List of taxonomies appears depending on selected custom post type. Please note, if taxonomies are not registered for custom post type, filter section will not appear.
Here are a few steps you can follow to enable filters in the Advanced Posts module:
1. In General tab select post appearance as  Masonry/Grid.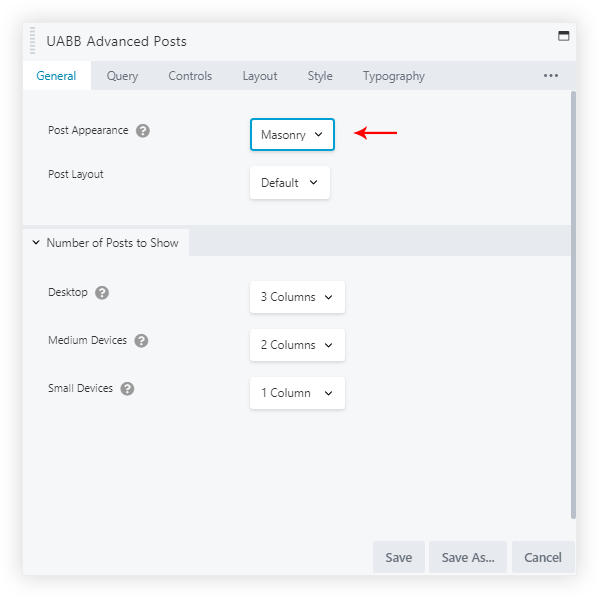 2. Select appropriate Taxonomy Filter and Layout among buttons and drop-down.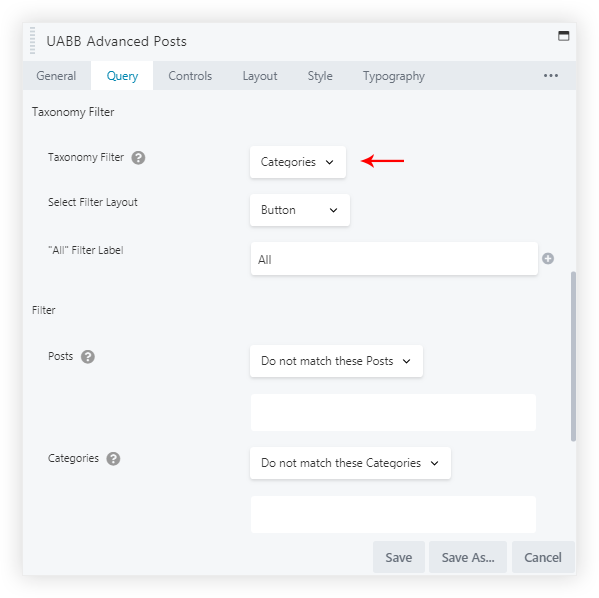 3. Now you can style filter by navigating to Style tab. If you have selected drop-down layout, you can apply typography to elements by navigating to the Typography tab.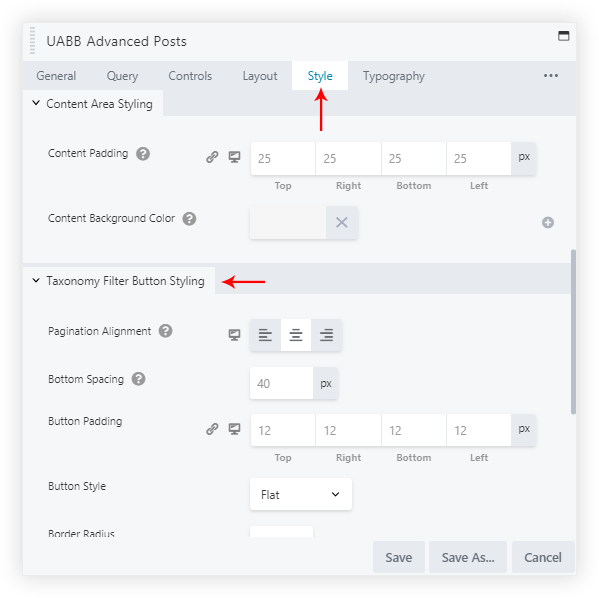 You can also use multiple filters on the same page.