Available from Version 1.3.0
If at all you are facing a problem in finding Cloud Templates on your site, make sure you make a note of the following points:
Ensure you are on Version 1.3.0 or later of UABB.
If your website is a part of a WordPress multisite network, make sure the Templates are network activated.
Uncheck the override setting in Beaver Builder as you can see in the screenshot below –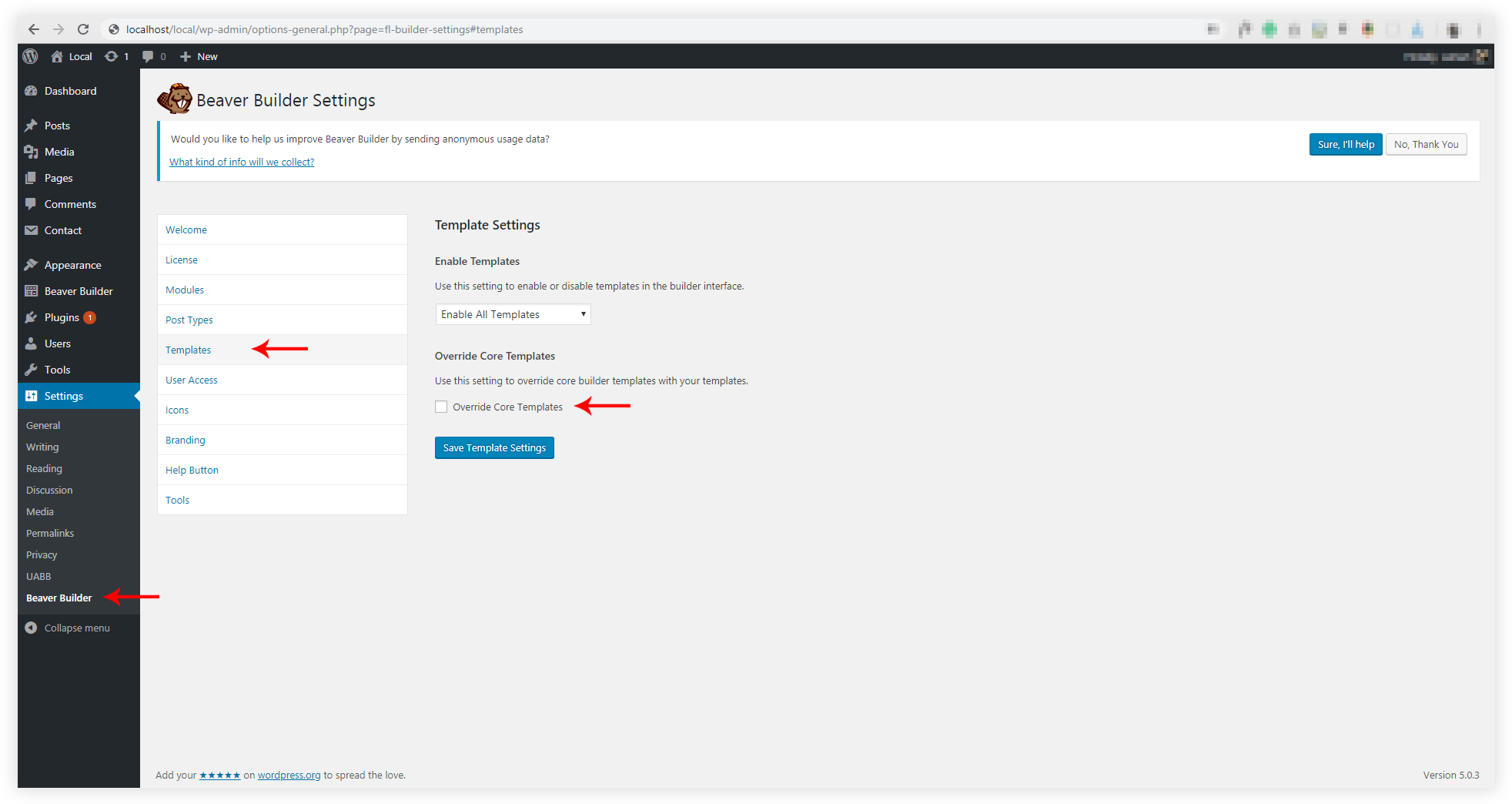 Note: Make sure you have at least one template installed to view the template cloud option on the frontend.
Now, once you have ensured these points, you can take a look at this article that explains how Template Cloud works.