The Ultimate Addons for Beaver Builder v1.28.4 brings some much sought after features for the existing Social Share module.
Following are some of the new features you would notice –
Multiple Social Share Presets
Floating Button
Hover animations
Color Skins
Let's see them in brief and how it would make it easier to make your posts to be shared with your users –
Social Share Presets
There are various presets provided with the module starting with the default presets which would give the original look and feel for the existing users.
Next, you will see the following presets which are as follows –
Gradient
Minimal
Flat
Framed
Boxed icon
Each of them have respective options to help modify them as per your requirement.
Position – Inline / Floating
This feature would basically allow you to make the Social Icons float and also position it on the left and right. You can find this option under the new section on the Social Share modules' first tab under the General section.
We have also provided an option to manage the Vertical Floating Position this would enable the Icons to be visible as per the choice of your vertical position.
This Style options are provided under the Style tab of the module.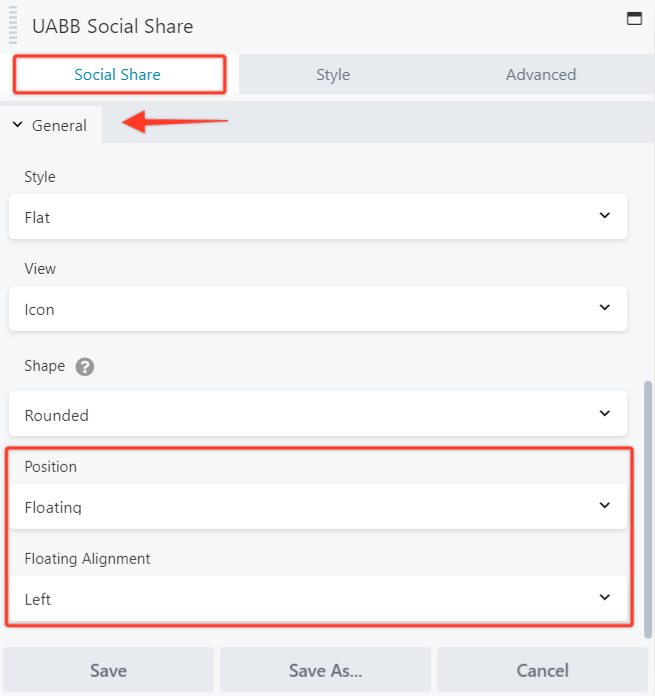 With the existing shape options for the Social Icons now you can select the number of icons in single column or keep it on Auto. And also the Alignment of the Icons from Left, Right, or Center.
Animations
There are some very interactive animations provided with this new update for Social Share module.
You can find them under the Style tab of the module.
Here are all the animations listed out here –
Grow
Shrink
Pulse
Push
Pop
Float
Sink
Float Shadow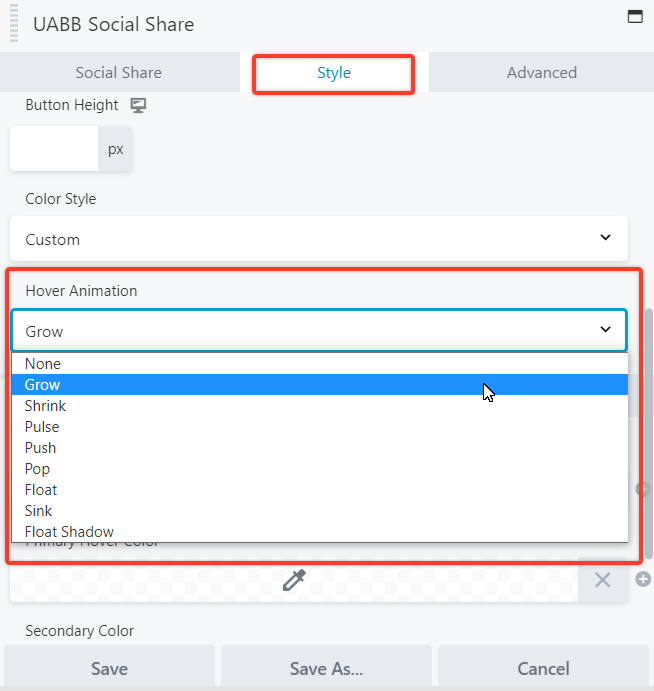 Color Skins
Sometimes it's preferable to start with the default Social Icons colors or you would need to match with your color code.
This scenario has been looked into and for which we have the custom skins. These skins would help you choose between the Primary and Secondary colors including the Hover color.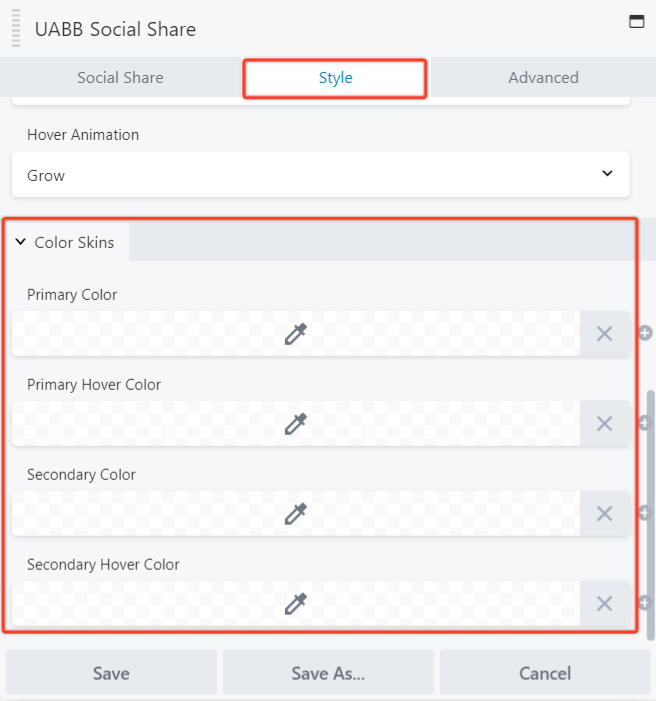 Note
Do update to the latest version 1.28.4 and above to find these new features.
Also, we have deprecated the Google Plus option from the social share as Google has shut down the Google Plus servers.