The Ultimate Addons for Beaver Builder comes with a modal popup module that can be displayed automatically, or on the click of a button, text, image, or through any other module.
In order to display a modal popup from another module, you will have to use a unique class name or ID that is shared between the Modal popup and the respective module.
Here are the steps you need to follow:
1. In the Modal popup settings, under the Display settings tab, select to display the popup on a Custom Class / ID.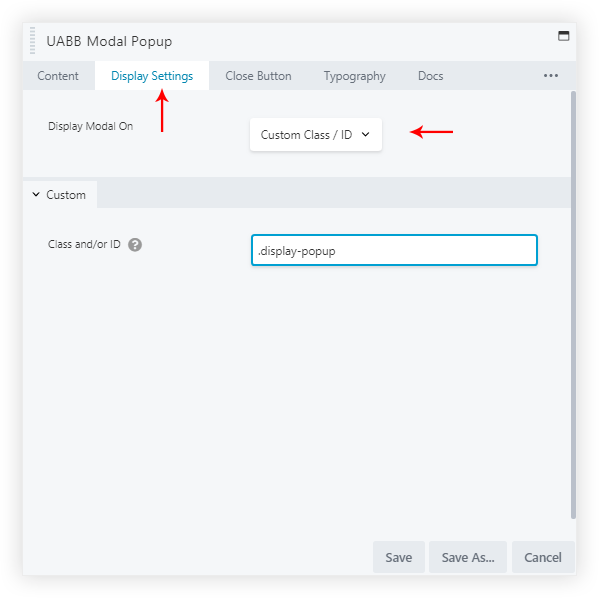 2. Enter the unique class name in the text box below.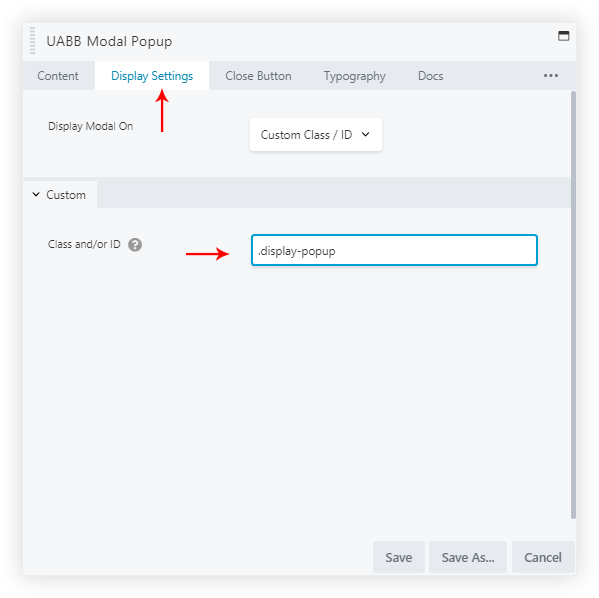 Note: Add a "." before a class name and a "#" before an ID.
3. Make sure the same class name is entered in the Advanced Settings tab of the module you wish to use.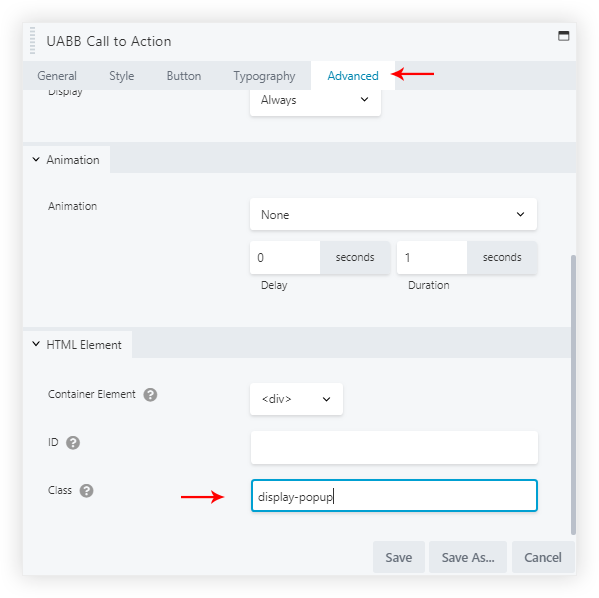 Note: DO NOT add a "." before a class name and a "#" before an ID.
This method will display the modal popup on the click of the button or link in the other module.