This module will allow you to design WP Forms to suit your website's color scheme and much more. It will help you to customize a form with different color and style settings. Below are the key features for the module –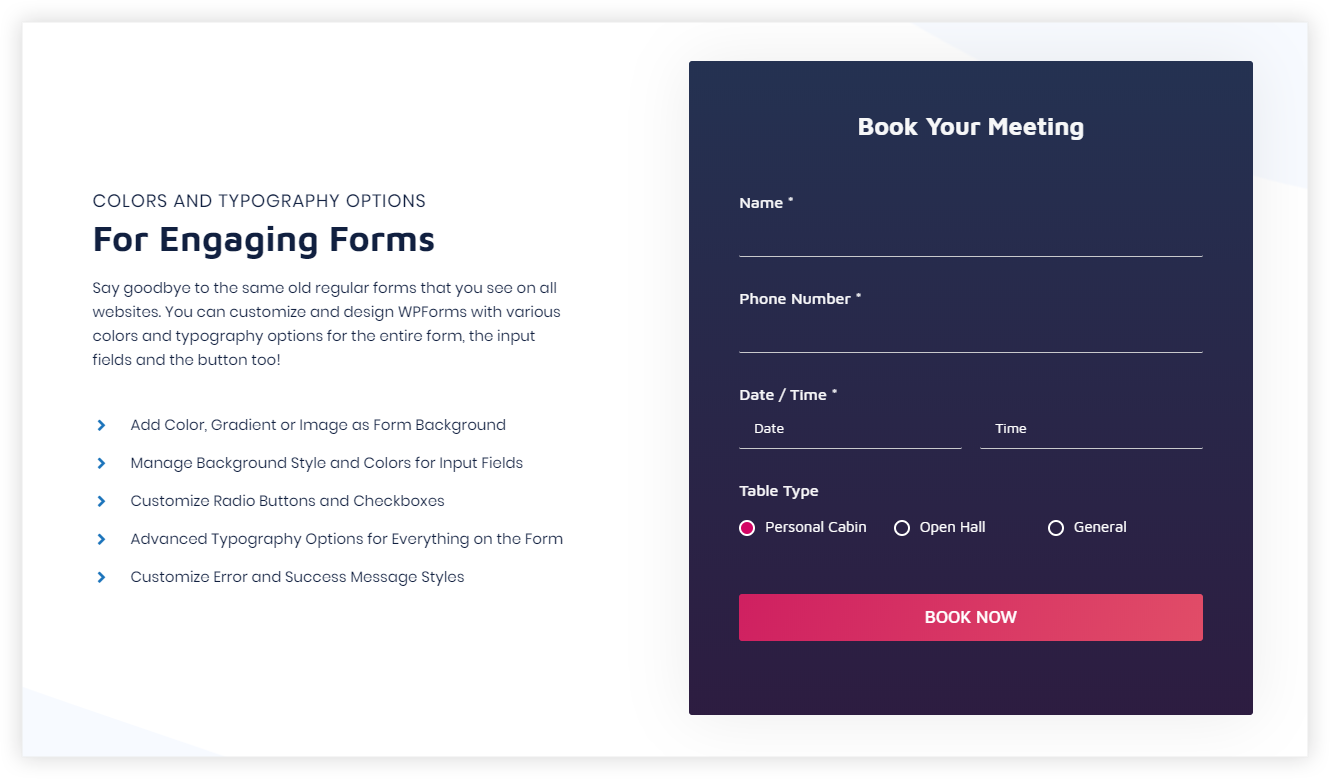 Custom/Default WPForms Title & Description
Title & Description styling options
Easy & 100% customization for Radio & checkbox
Different styles for error messages.
Different Styling options for submit button
With the WPForms Styler module, just drag and drop the module, select the WPForms from the list and style it with the UABB module options.
Custom/Default WPForms Title & Description
The module provides the option to set Custom or Default WPForms Title and Description. You can either use the Default Form name of the WPForms or add your own Title & Description. It even has the option to align the Title & Description as per your requirement.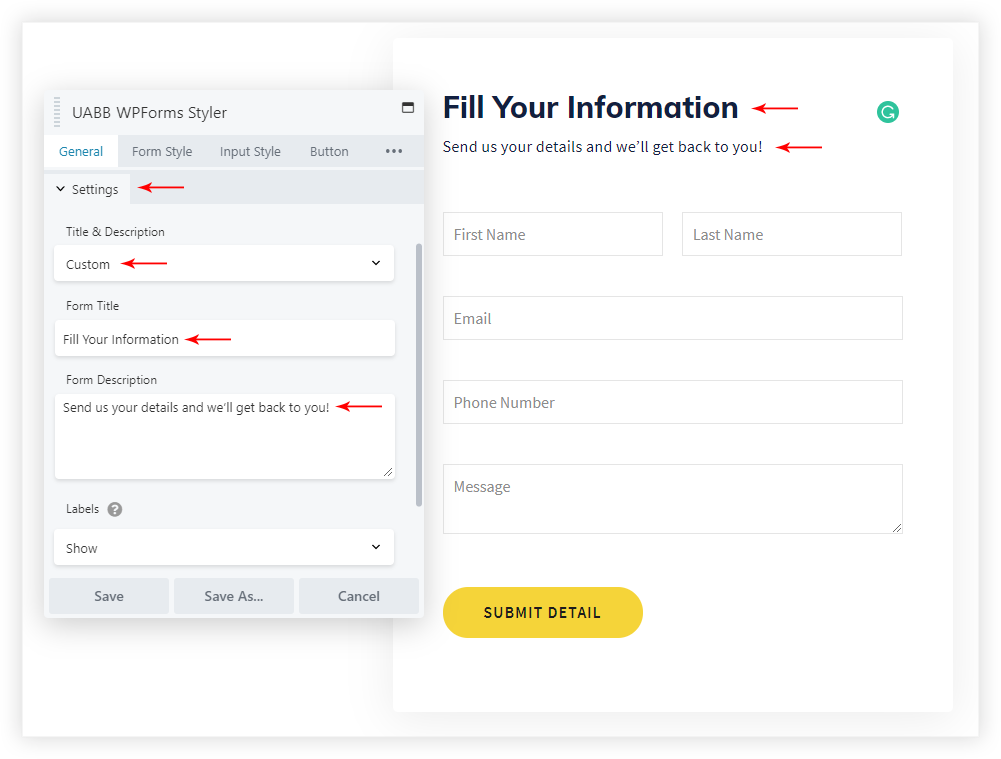 Title & Description styling options
Apart from the Alignment option, you will also find the Styling options for the Title and Description, like Bottom Margin, and even the Typography and Color.

Easy & 100% customization for Radio & checkbox
Have you ever wanted to style the checkboxes, radio buttons in a WP Forms? This is easy with the WP Forms Styler module. Styling set for the form under the General tab will be applied to checkboxes, radio buttons by default. You can set different styles by enabling the Override Current Style option. You have various color and styling options under Radio & Checkbox tab.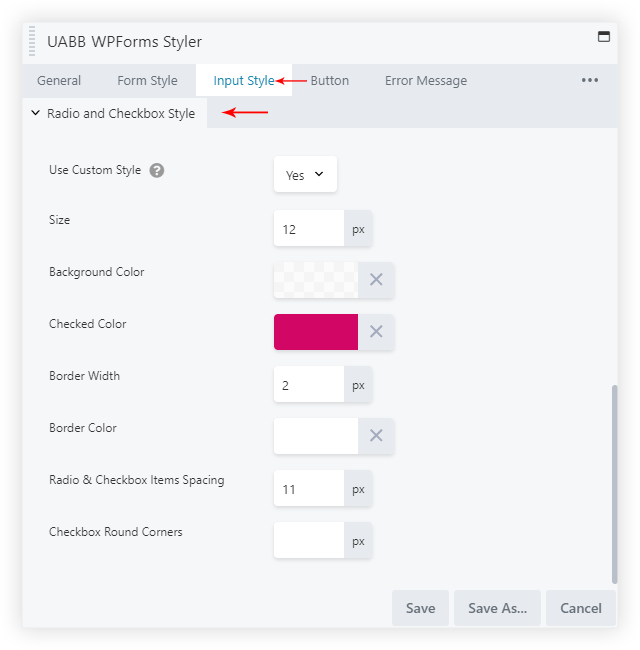 Different styles for error messages.
Success / Error Message options allow setting colors for Error Field Message and Form Success Validation. This option allows setting different Message and Background colors for the fields that have an error.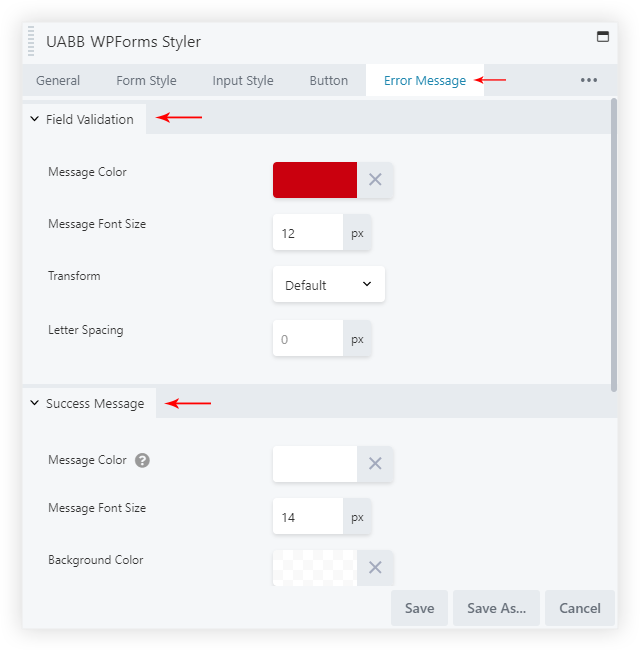 Different Styling options for submit button
Now you can highlight the submit button with an attractive design. All options are available under the Submit Button tab. You can set background color/gradient for the normal submit button. Other colors and options add a finishing touch to the button.