Do you wish to hide the installed templates or the template cloud settings from your clients? We let you do that too!
You can hide the template cloud settings by unchecking it under the Branding section.
The following screenshot will give you a clear idea of how this can be done.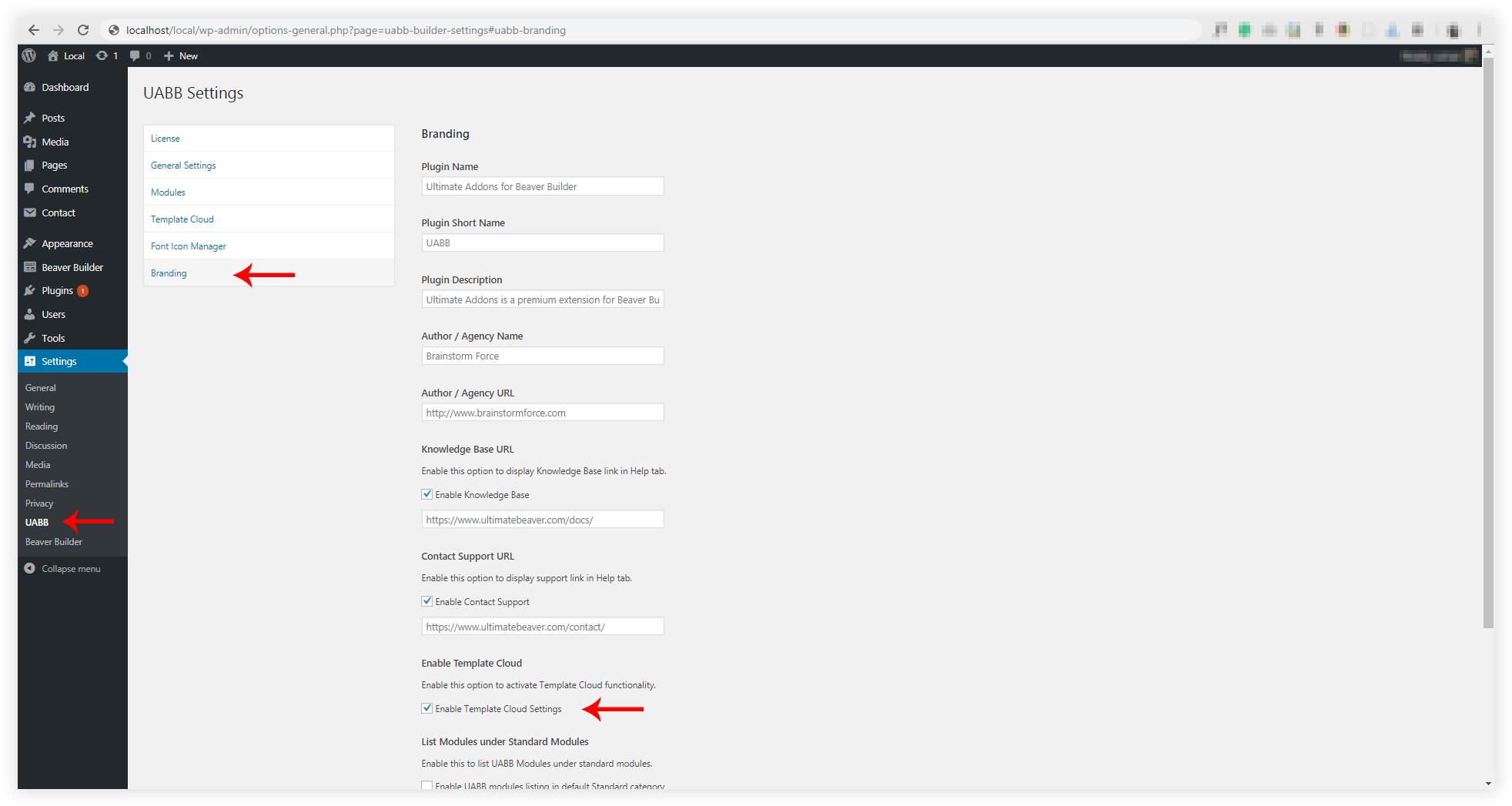 Furthermore, you can also remove the installed templates from the website.
You can do this by opening Template Cloud, hover on the template you wish to remove, and click on Remove.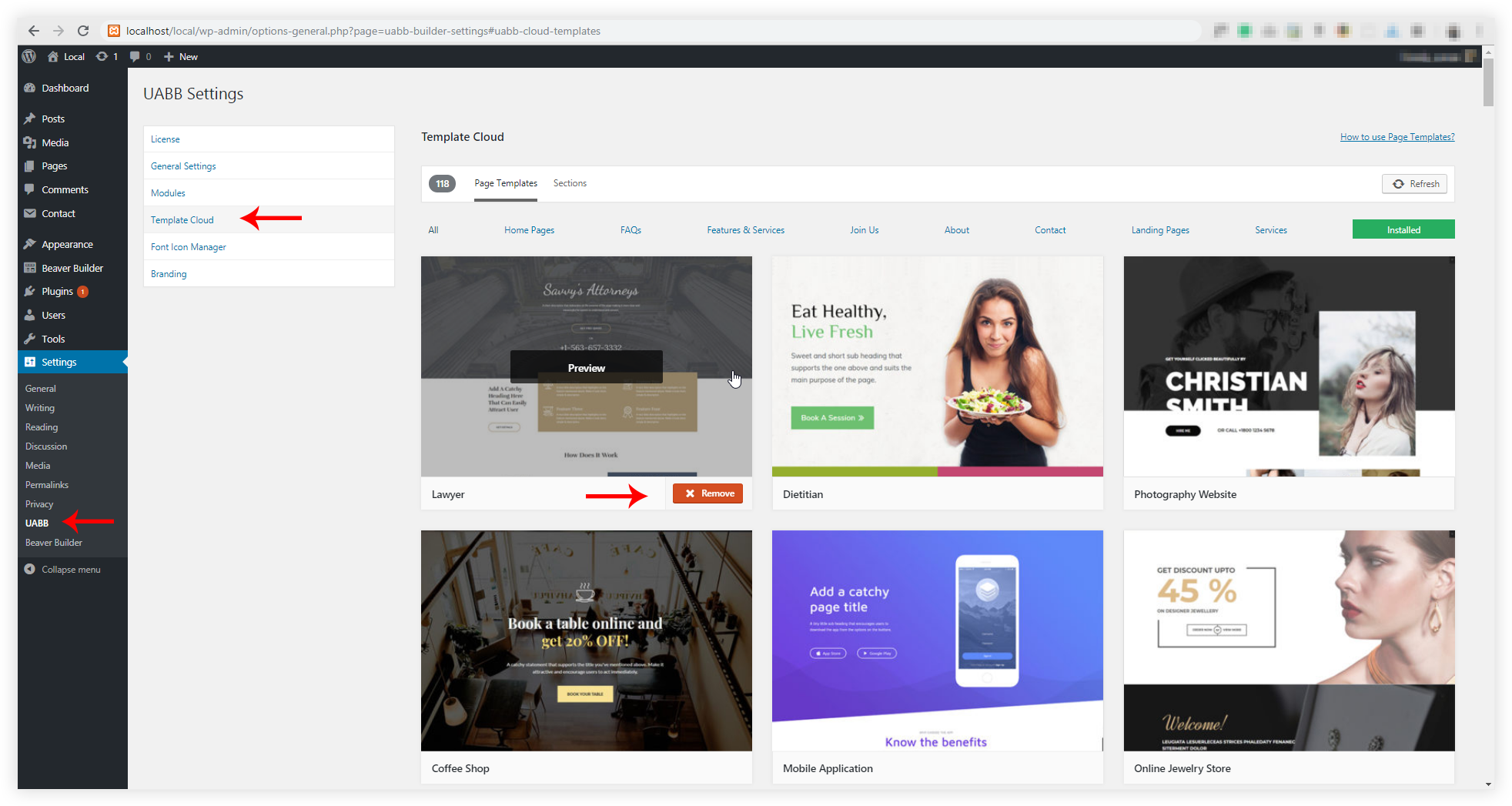 Note: Removing the installed templates will not affect the pages you created using them.