UABB Business Reviews module requires the Yelp API key to display Yelp reviews. This article will help you find your Yelp API key.
With the Yelp developer documentation, you will find detailed steps. But below are necessary and selected actions you would need to take –
Create an app to obtain your private API Key.
Authenticate API calls with the API Key.
Step 1 – From the link here, click on the Create App link.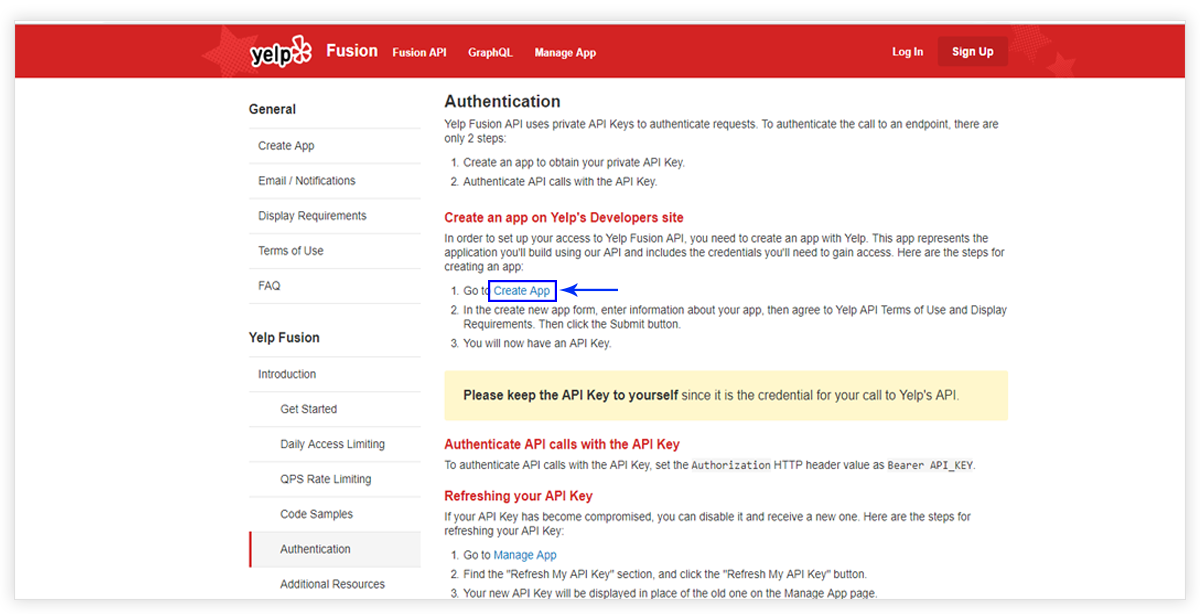 Step 2 – It will take you to the login page. Login with your account details
Step 3 – You will find your API key under General > Manage App. You can enter your email ID and description on this page.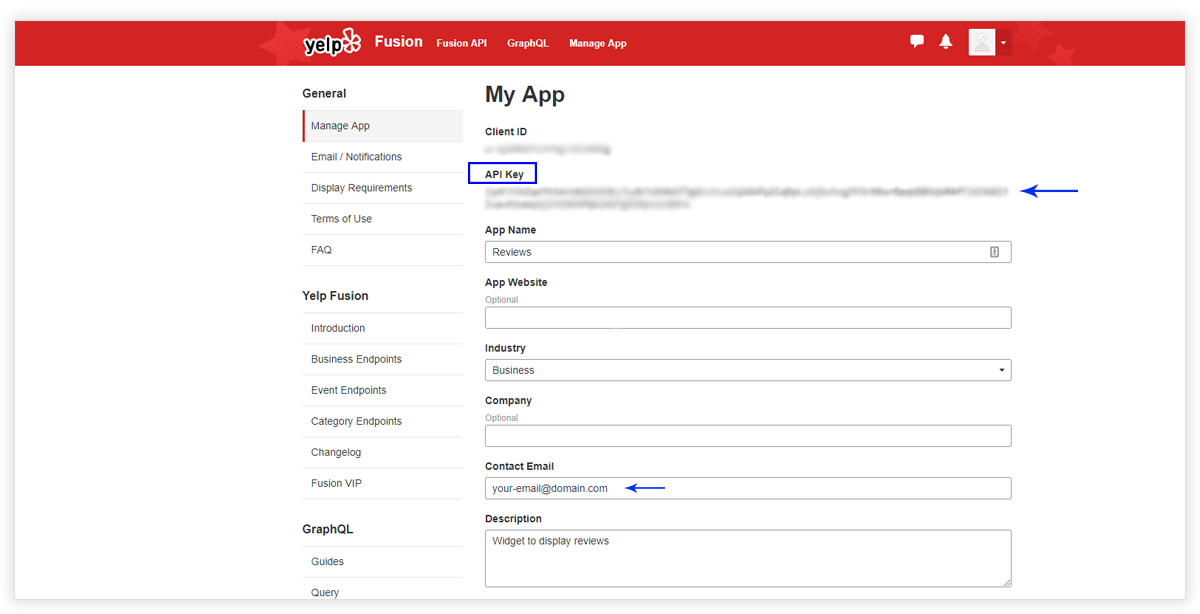 Step 4 – Copy this API key. Now, from the WordPress dashboard, visit Settings > UABB > General Settings > Business Reviews – Yelp API key, and paste the key under the Business Reviews – Yelp API Key section.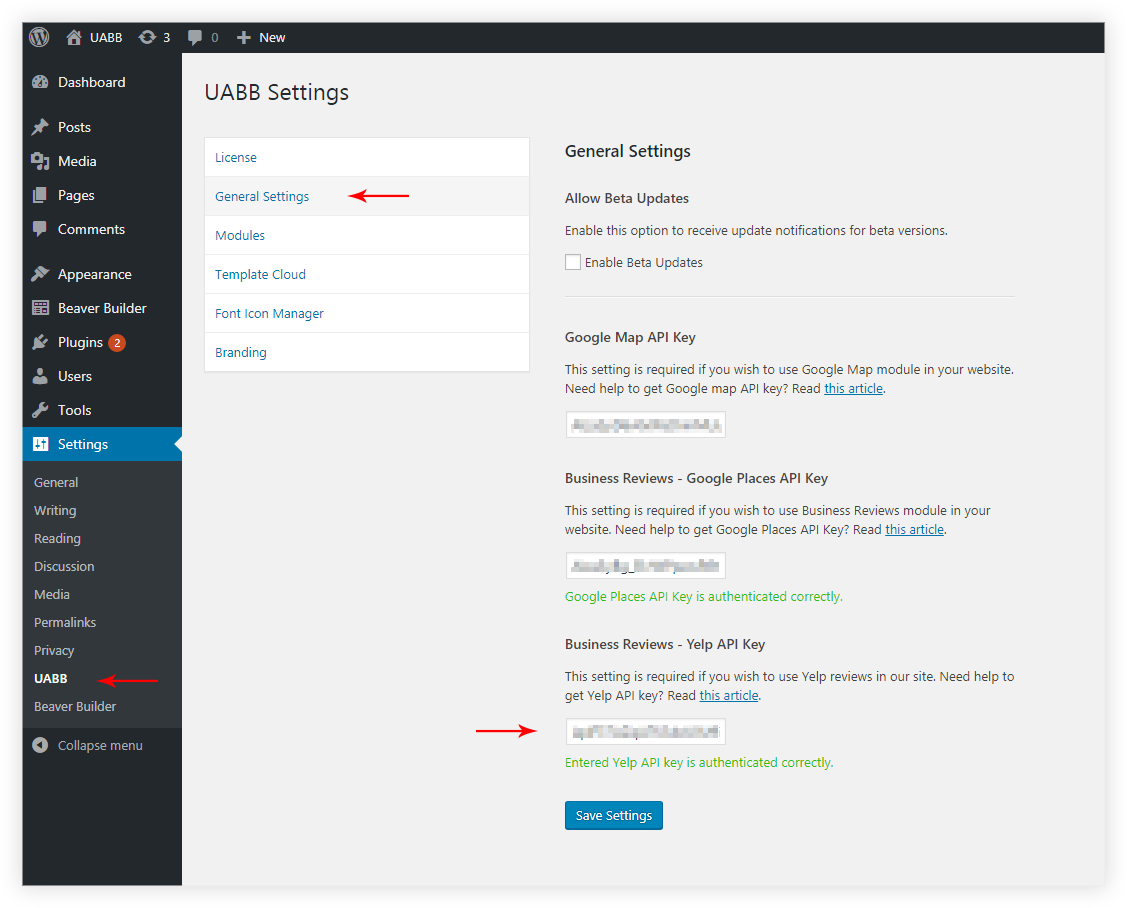 Please keep the API Key to yourself since it is the credential for your call to Yelp's API.