To display videos in a more descriptive form, Video Gallery provides an option to display the caption on video hover.
A caption can be a trendy text, informative text or anything that will give more information about the video.
The setting can be found under Video (tab) > Gallery. Follow the steps below to add a caption to each video.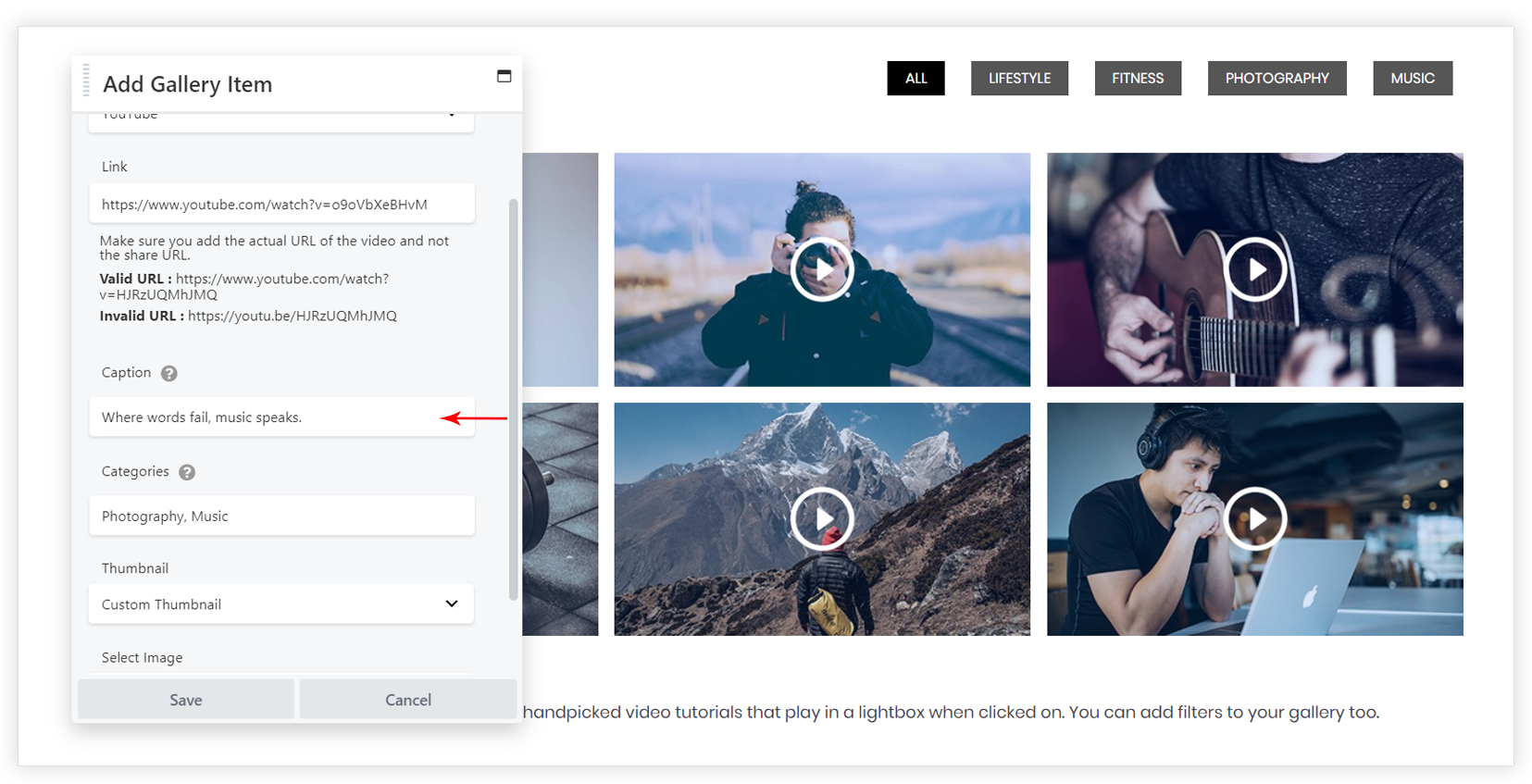 Step 1 – Select a video from the media library list. Caption option will appear in the video settings box.
Step 2 – Caption will not appear on video unless you set it to display on hover. Navigate to Syle ( tab ) > Content > Show Caption on Hover set to Yes.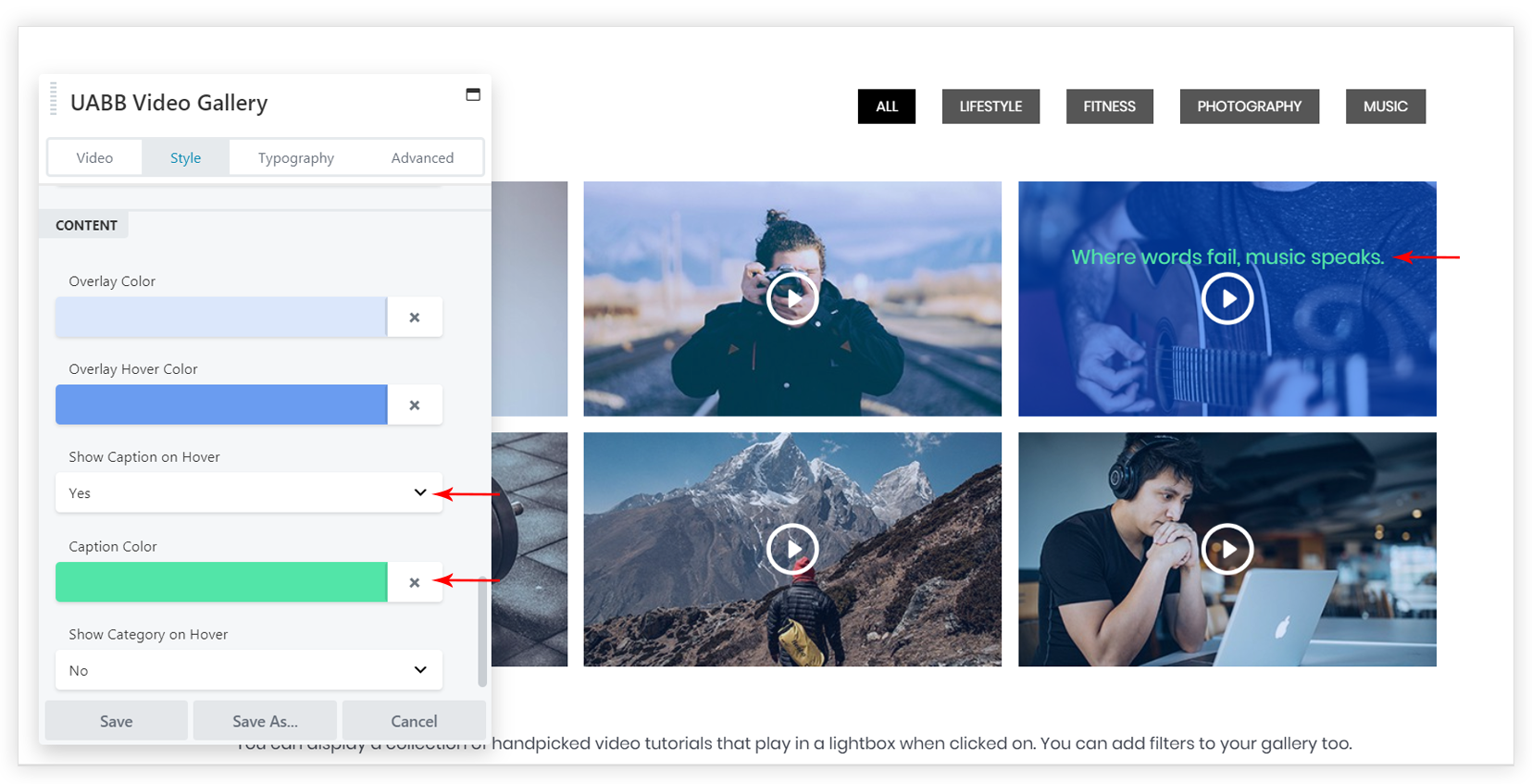 Step 3 – Set Caption Color and Typography.
Related Documents –
How to Set Overlay Color on the Video Thumbnail on Mouse Hover?