Small but a very useful feature we are introducing with UABB 1.4.0 is Automatic Beta Updates.
We follow a Beta testing process while releasing any major version. It allows us provide a working copy of the upcoming release to our customers and get feedback on new features, improvements and fixes. It is a part of our efforts to release only stable and thoroughly tested updates.
So far, our customers had to manually download and install the beta versions. But now, we've simplified the processing by introducing a feature that will allow users to easily participate in Beta Program. Just enable the checkbox and whenever a new beta version is available, you will get the update notification right in the WordPress backend.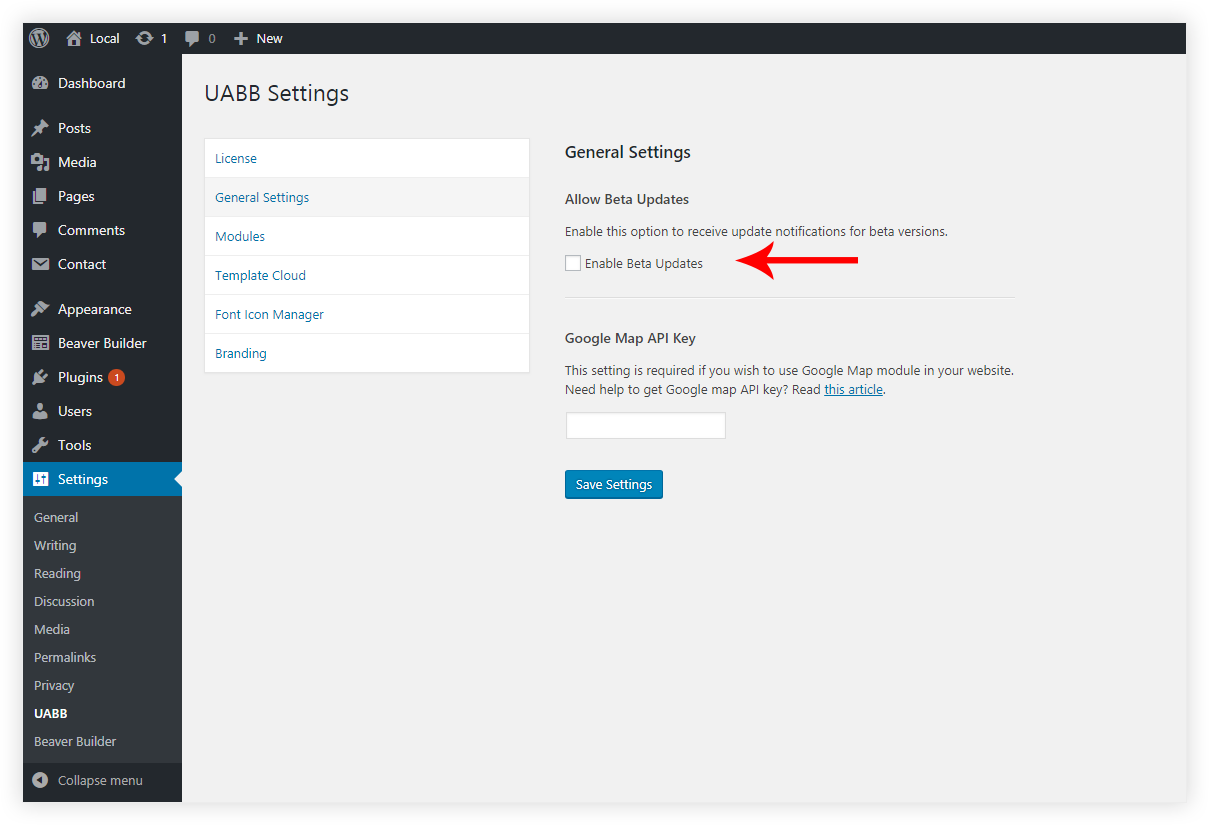 Please note – beta versions are stable as possible since we release them only after testing internally. But we still recommend you to use them only on staging sites or playgrounds. Do not use beta features on live websites. Learn more here.