With Ultimate Addons for Beaver Builder, you get an option to set attractive particle backgrounds in Beaver Builder. Particle Backgrounds creates attractive visual effects to increase user engagement.
Key Features –
Inbuilt Style Options – Polygon / NASA / Snow / Custom
Particle Layout and customization controls – Color, Direction, Size, Speed, etc.
Interactive Background
Custom/Personalized particles background style (No Coding Required)
WHERE TO FIND THE SETTING?
UABB – Particle Backgrounds is available with all existing Beaver Builder background options like row, column background. To set the particle background for a row, edit the row, go to the Particle Backgrounds tab.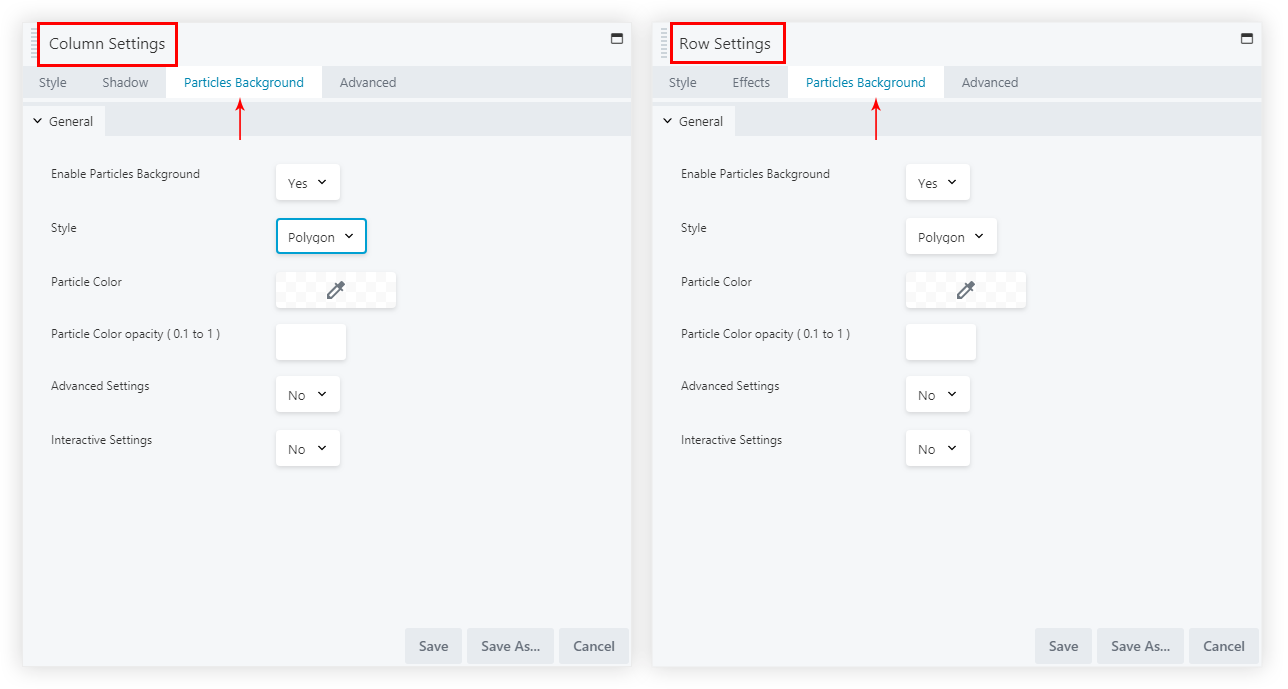 Below are the available options with UABB – Particle Backgrounds :
INBUILT STYLE OPTIONS – POLYGON / NASA / SNOW / CUSTOM
Some default styles are available for particle backgrounds. You can choose any prebuild style or can design your own custom style. The custom styling feature is explained later in this article.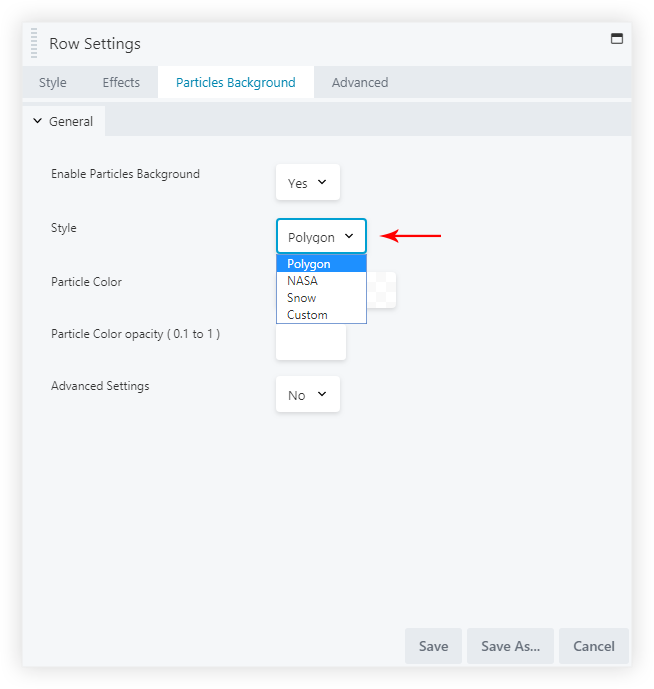 PARTICLE LAYOUT AND CUSTOMIZATION CONTROLS
The selected background style can be completely customized. You can set more specific settings from Advanced Settings. Available settings are –
Color
Opacity
Flow Direction
Number of Particles
Particle Size
Move Speed etc.
INTERACTIVE BACKGROUND
Enabling this effect will generate an interactive effect on mouse hover like shown below. To enable this effect go to Advanced Settings > Enable Hover Effect. Note that hover effects can be viewed in the frontend only.
CUSTOM/PERSONALIZED PARTICLES BACKGROUND STYLE
Apart from the default particles style, you can design your own style with different shapes, sizes, density, etc. Here is the detailed document that shows how to add a custom style.