We give you several license options you can opt for while buying a product. In case you wish to upgrade a plan in the near future, you can do so easily.
If you have purchased a product with an annual package, i.e. a 1 year license, and wish to upgrade it to a lifetime license, you will have to follow the steps mentioned below.
1. Login to your account and open the following page.
https://store.brainstormforce.com/purchase-history
2. You will then find the "View Licenses" link. Click on it.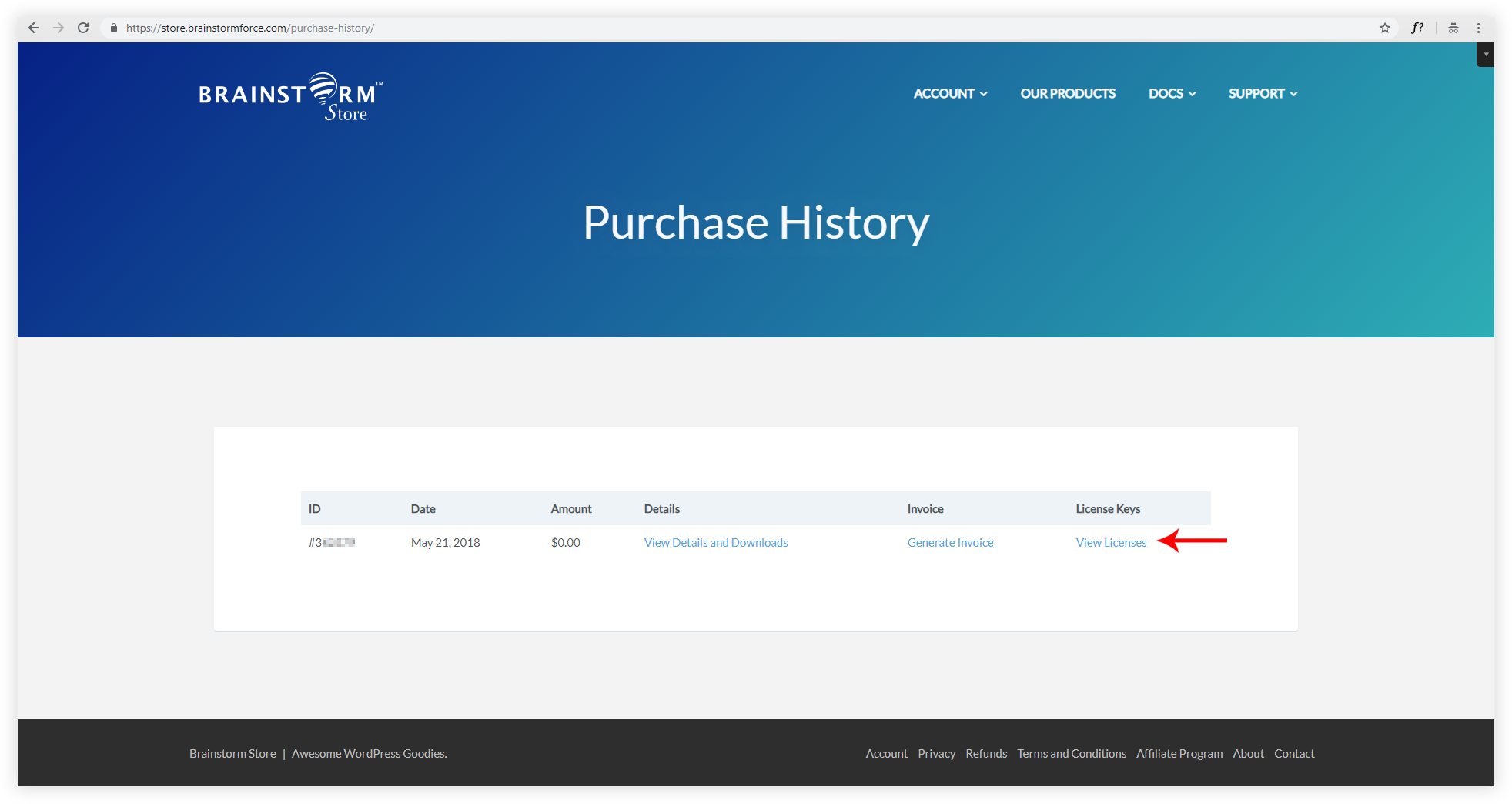 3. Click on the "View Upgrades" link.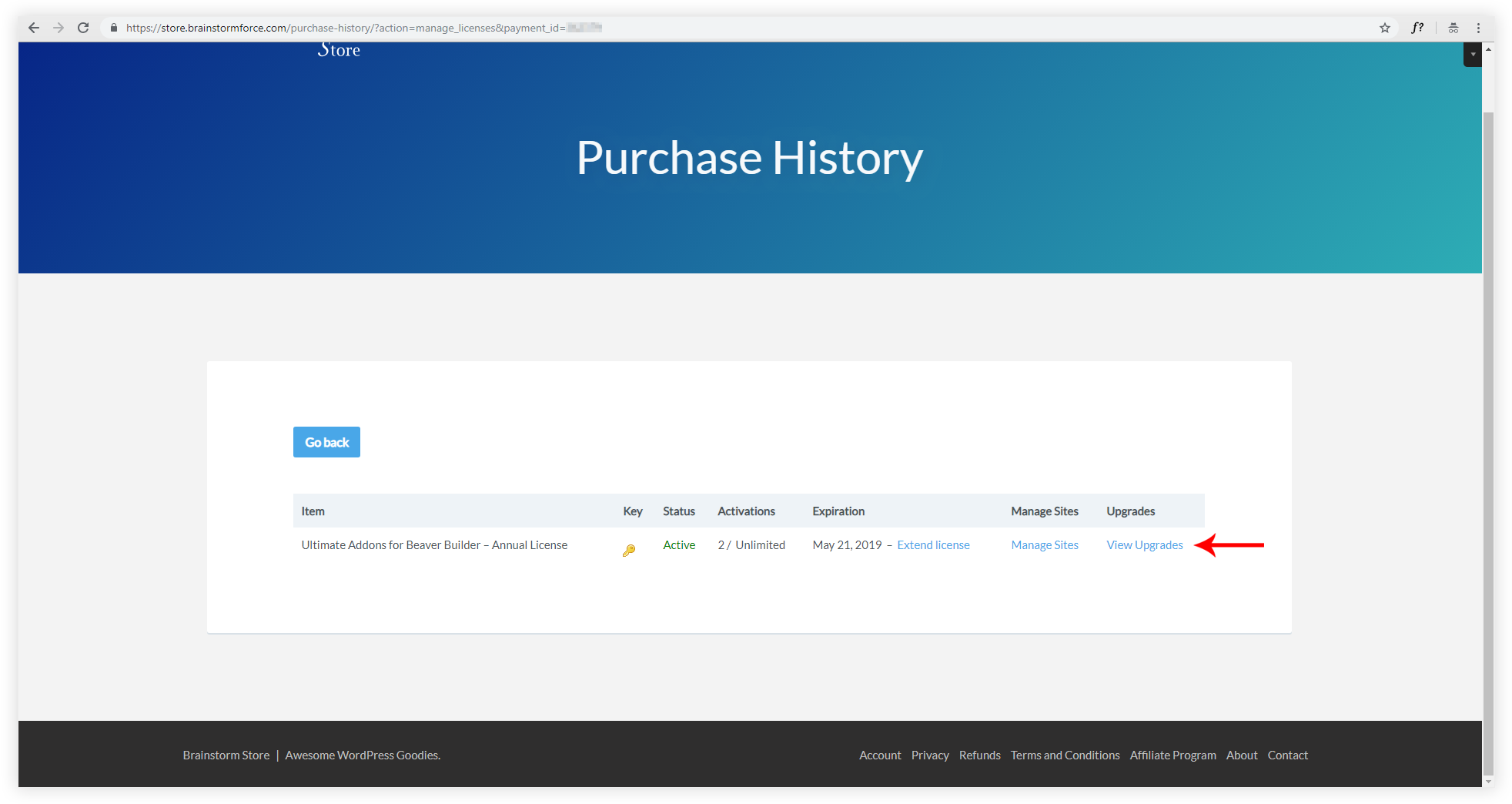 Note: You'll be able to see this link only if you have purchased a 1 year license.
4. Click on "Upgrade License"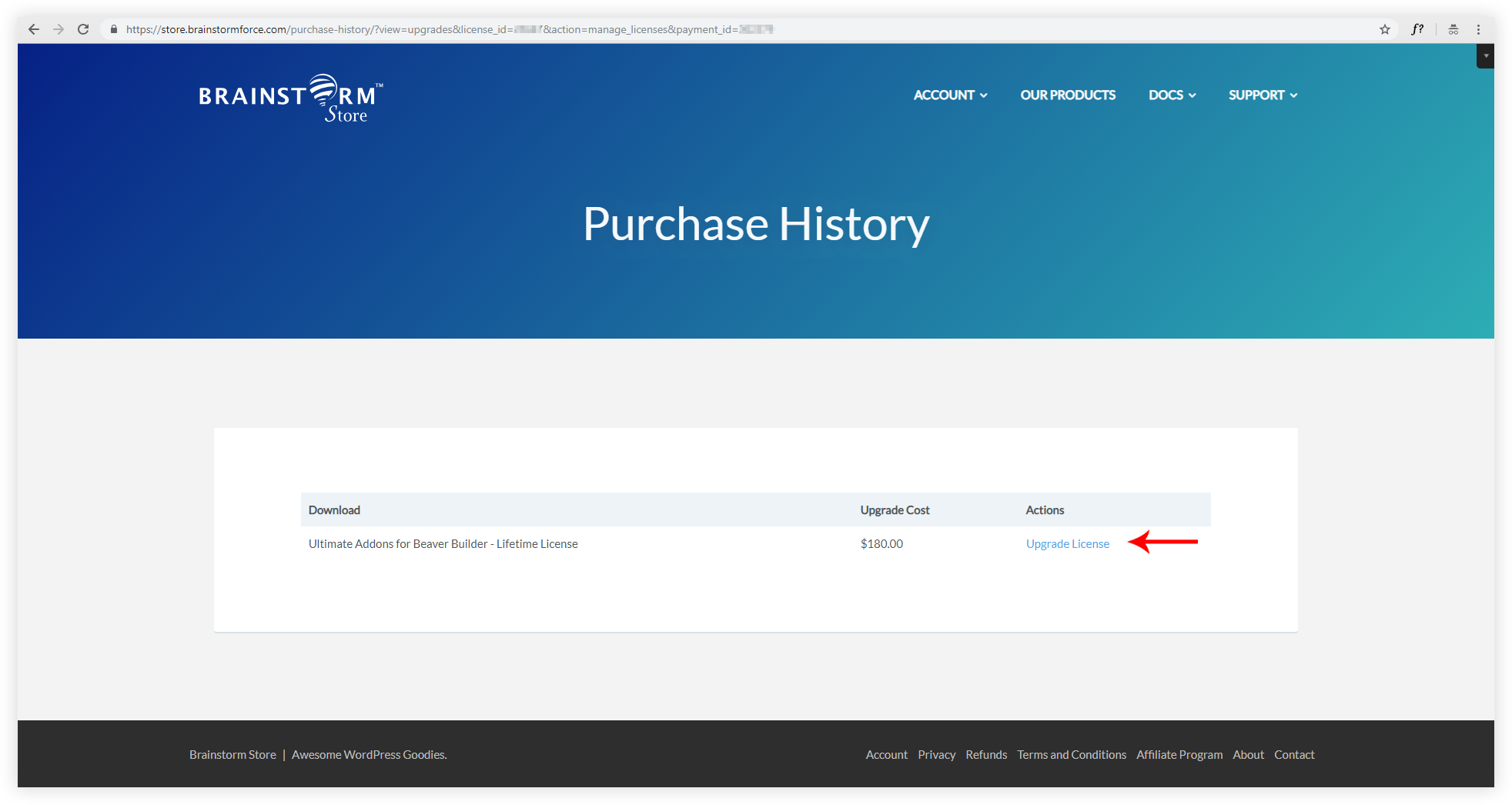 5. You will then be redirected to the checkout page. Make necessary payments and complete your purchase.