Assure the quality of your product or service with trustworthy star ratings on the website. They are great social proof to attract new visitors and encourage conversions.
The Star Rating module allows you to display star ratings anywhere on your web pages.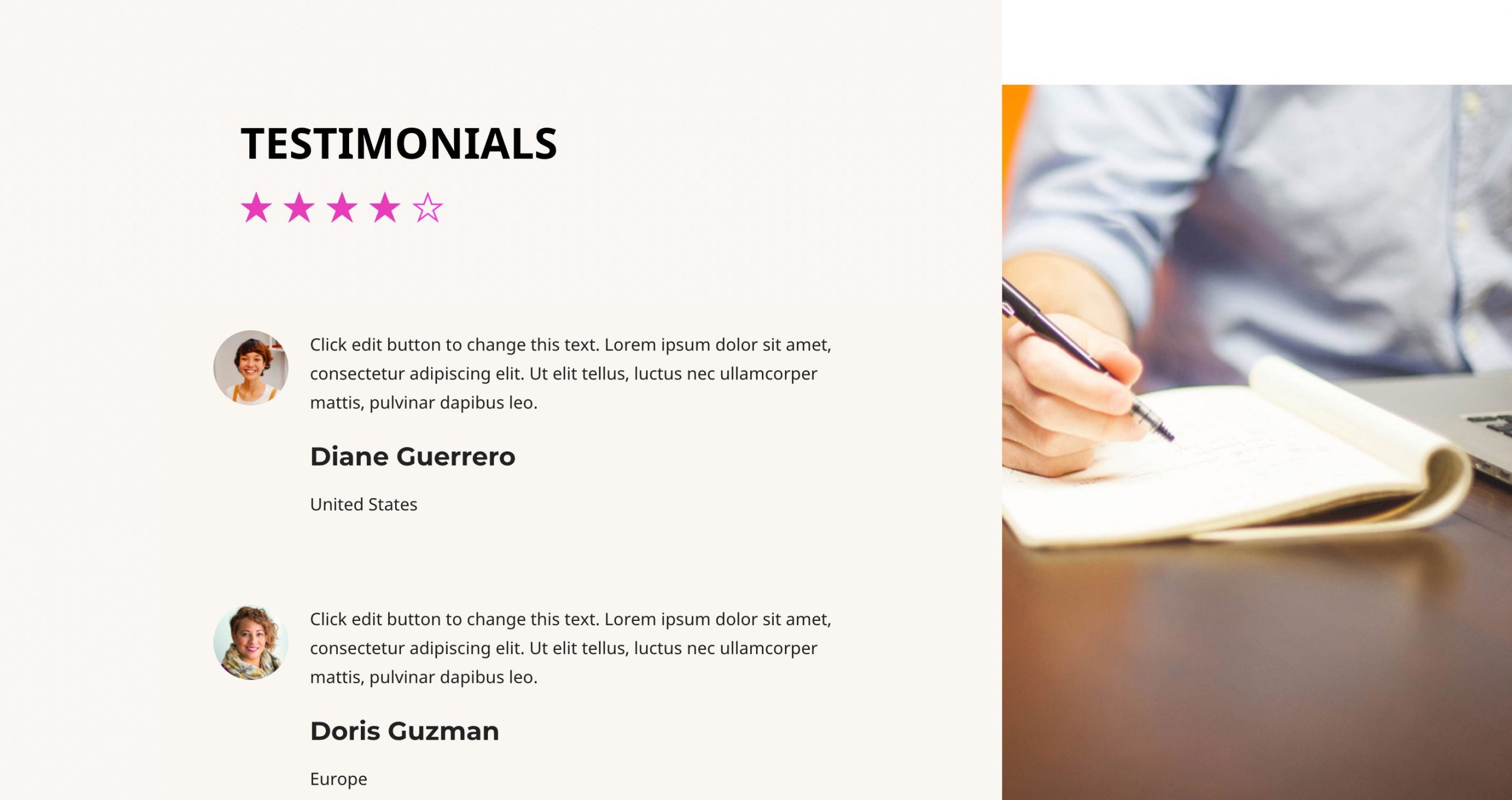 You can add title and star ratings with your favorite colors and typography.
Here are all settings Star Rating Module offers –
General
Title and Stars: When you add module to the page, you can set the title and configure star ratings with the following settings.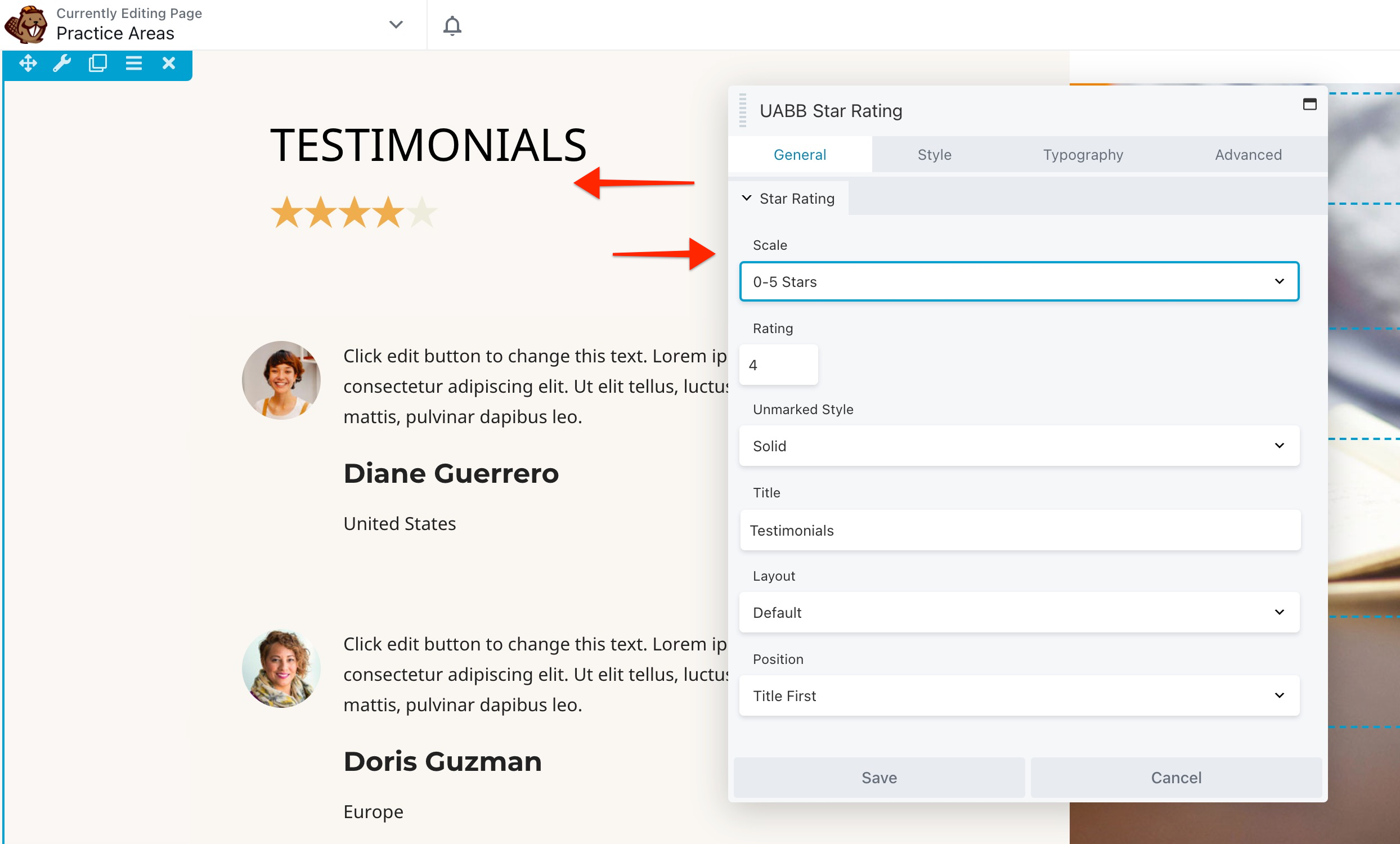 Scale: 1-5 or 1-10: Choose to display 5-star ratings or 10-star ratings.
Rating: Choose a rating you want to display. For example – if you want to show 4 stars, set a number as 4.
Unmarked Style: Solid/Outline: Choose a style for unmarked stars.
Layout: Inline/Stack: Manage the layout for title and star ratings.
Style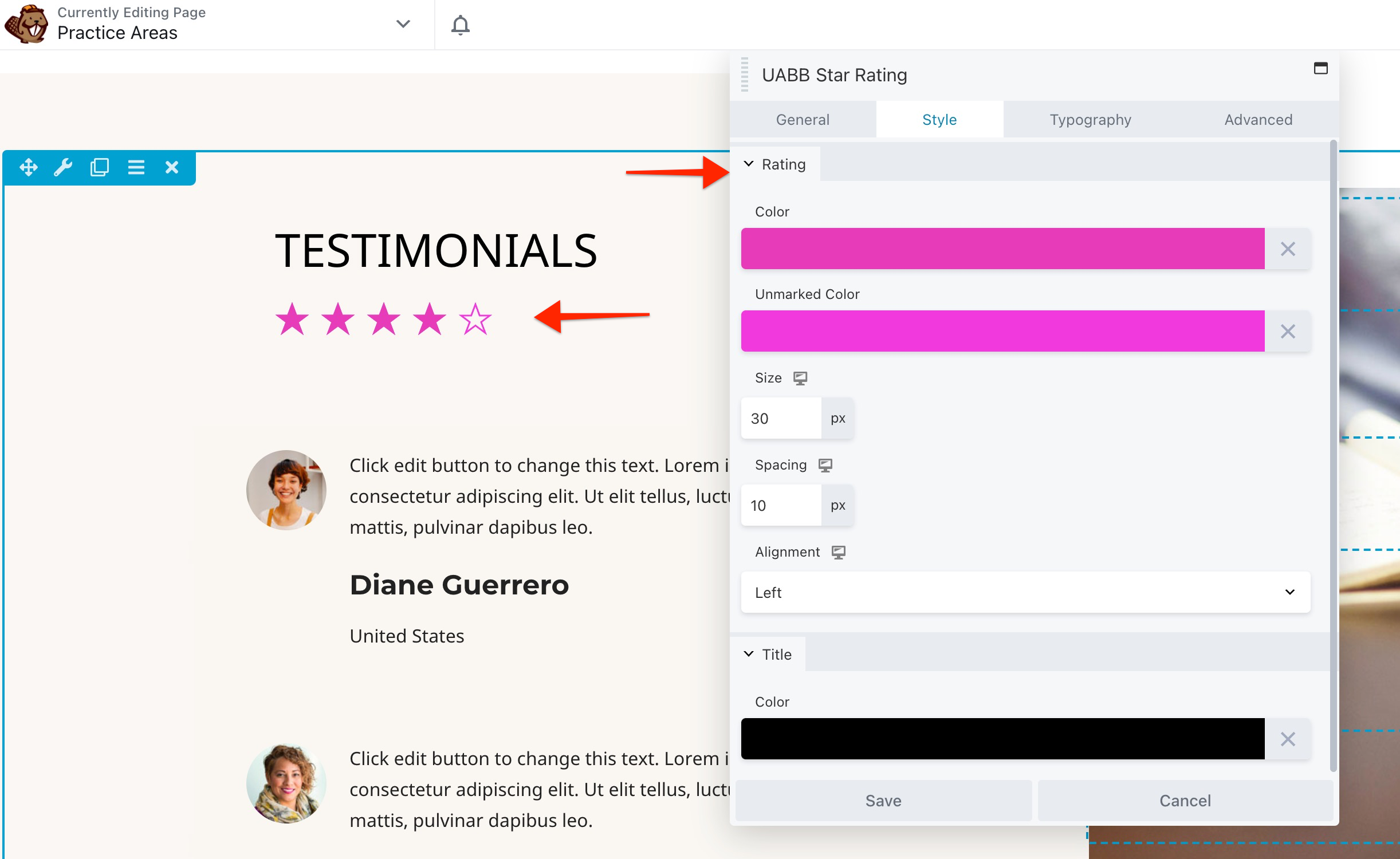 Rating Color: Set custom colors for marked and unmarked ratings.
Size and Spacing: Set size for stars and spacing between the stars.
Alignment: left/center/right/justify: Manage the overall alignment of the title and star ratings.
Typography
Typography options for the title