The product license key is the most important thing when you purchase a product of Brainstorm Force. There are various instances where you will need this key; like logging into our support center, registering with Brainstorm to receive free updates, etc.
If you have forgotten or misplaced the license key for a product; let's say UABB, you will find it by following the steps mentioned below.
1. Login to your account and open the following page.
https://store.brainstormforce.com/purchase-history/
2. You will then find the "View Licenses" link. Click on it.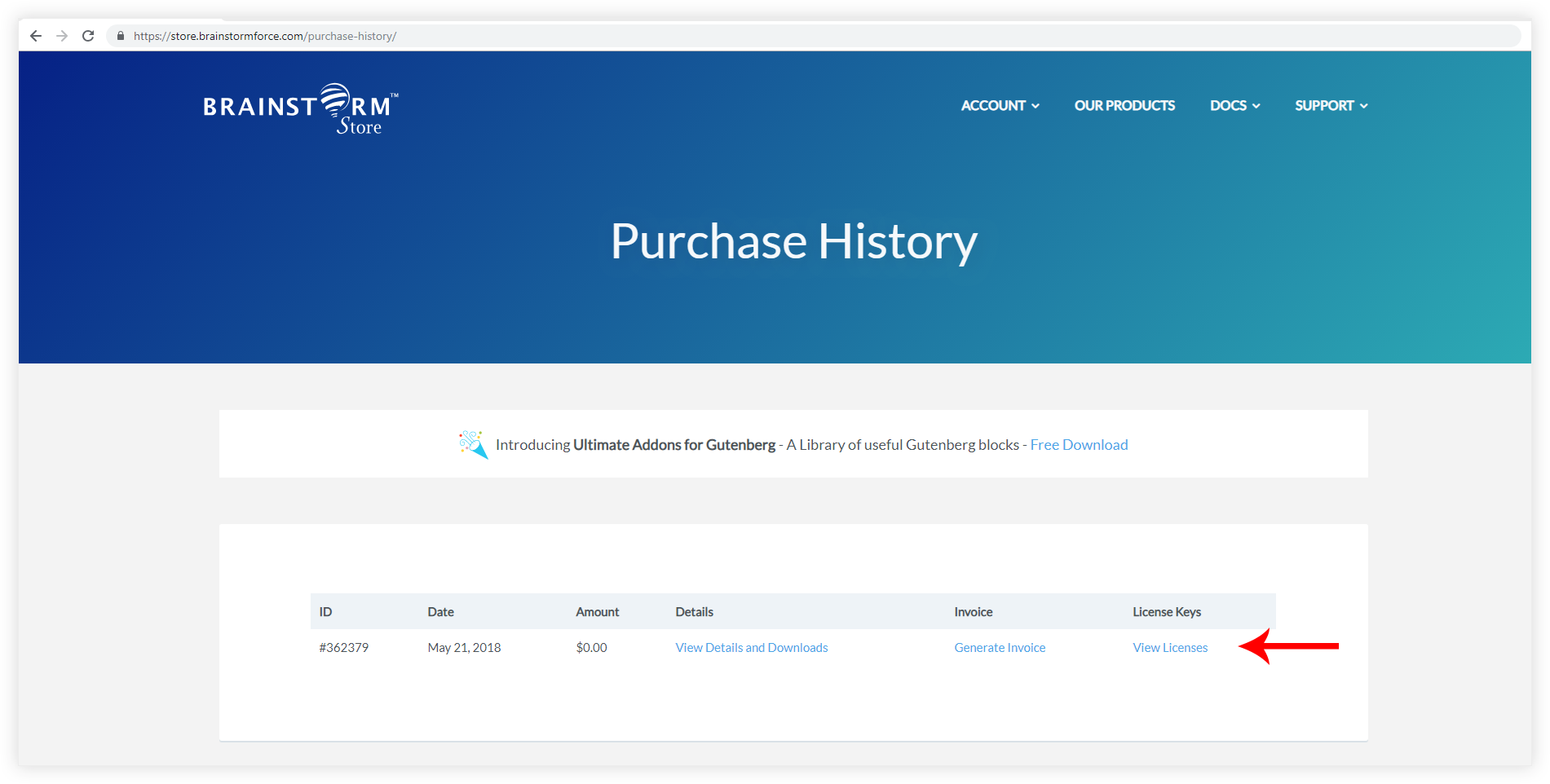 3. Click on the "Key" icon to see your license key.