A quick view option in the Woo – Products Module shows the product details in a popup. This allows users to take a closer look at the product and its details without moving on to a new page.
This setting can be found under the Layout tab enabled or disabled from the Woo – Products module options.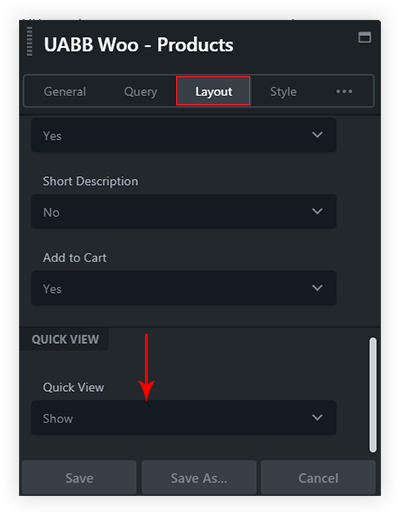 When enabled, it will add a Quick view badge to the product image and will show a popup on its click.