Available from Version 1.3.0
The Ultimate Addons for Beaver Builder acts like any other plugin when installed on a WordPress multisite.
In order to be able to use the Template Cloud on a multisite setup, you can activate the plugin across the network. Then install the desired templates from the network admin site.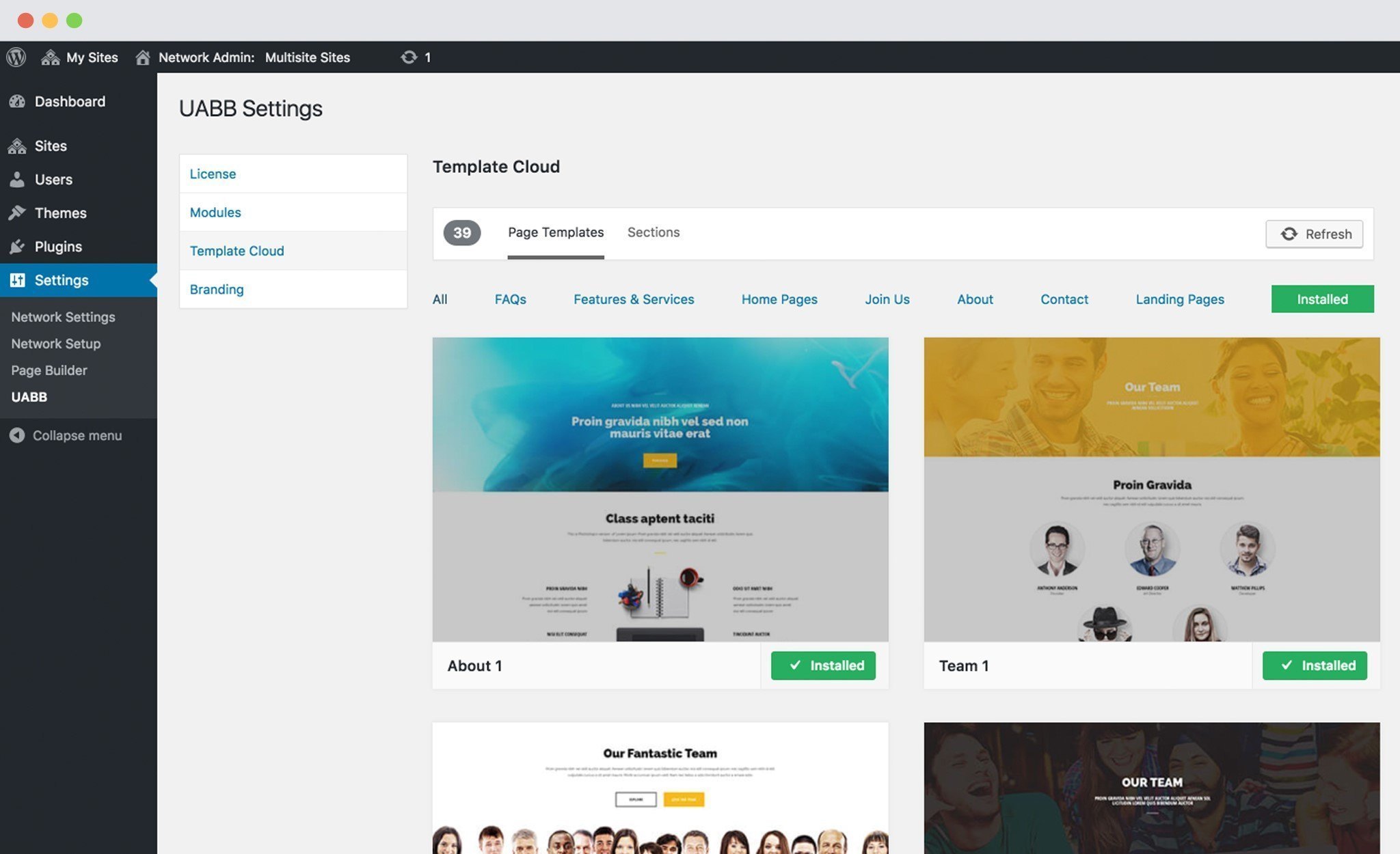 These templates will be automatically available to all sites across the network.