This module allows adding button with icon, title and a extra line of description. So that you can write a catchy line to make easy for users to take the action.
Key features –
Add title, description, and link to the button
Add icon and set its size, position, spacing
Customize button with background and spacing options
Text typography and color options
Border style
Presets
While working with UABB modules, you can simply choose any style from a list of professionally designed, sleek, and classic presets. Presets will help you quickly create great designs. You can select the preset of your choice here. But before changing presets, save the content, you added to the module. Otherwise, your content will be overwritten with the default one.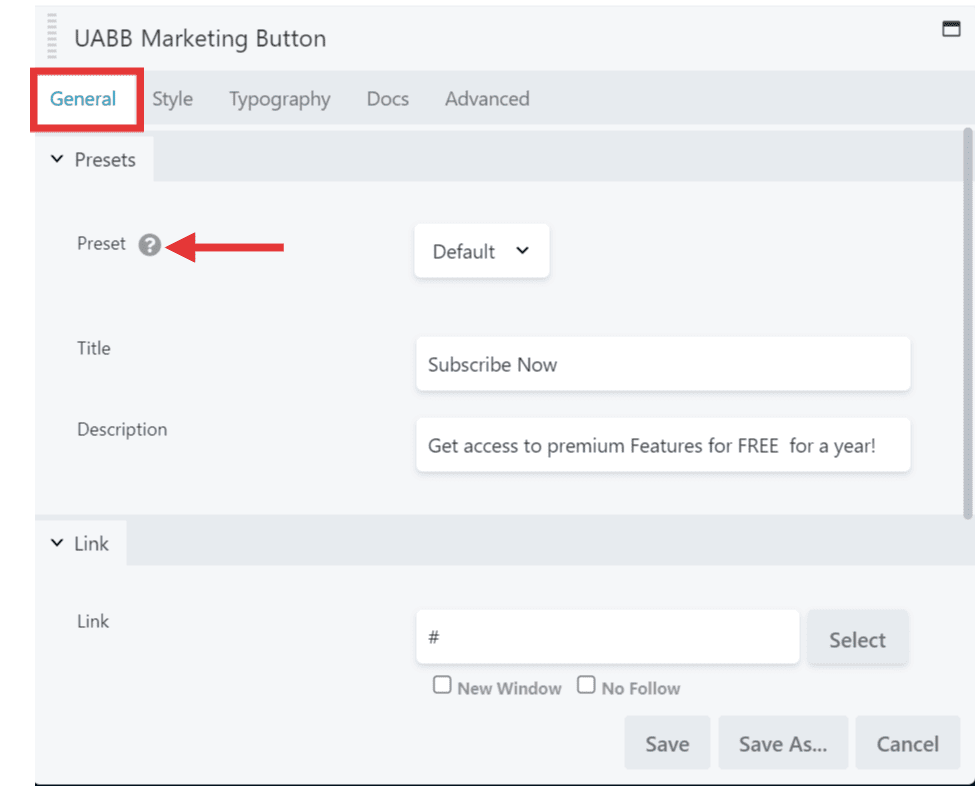 Add content to the button
Under General tab, you can add a title, description and link.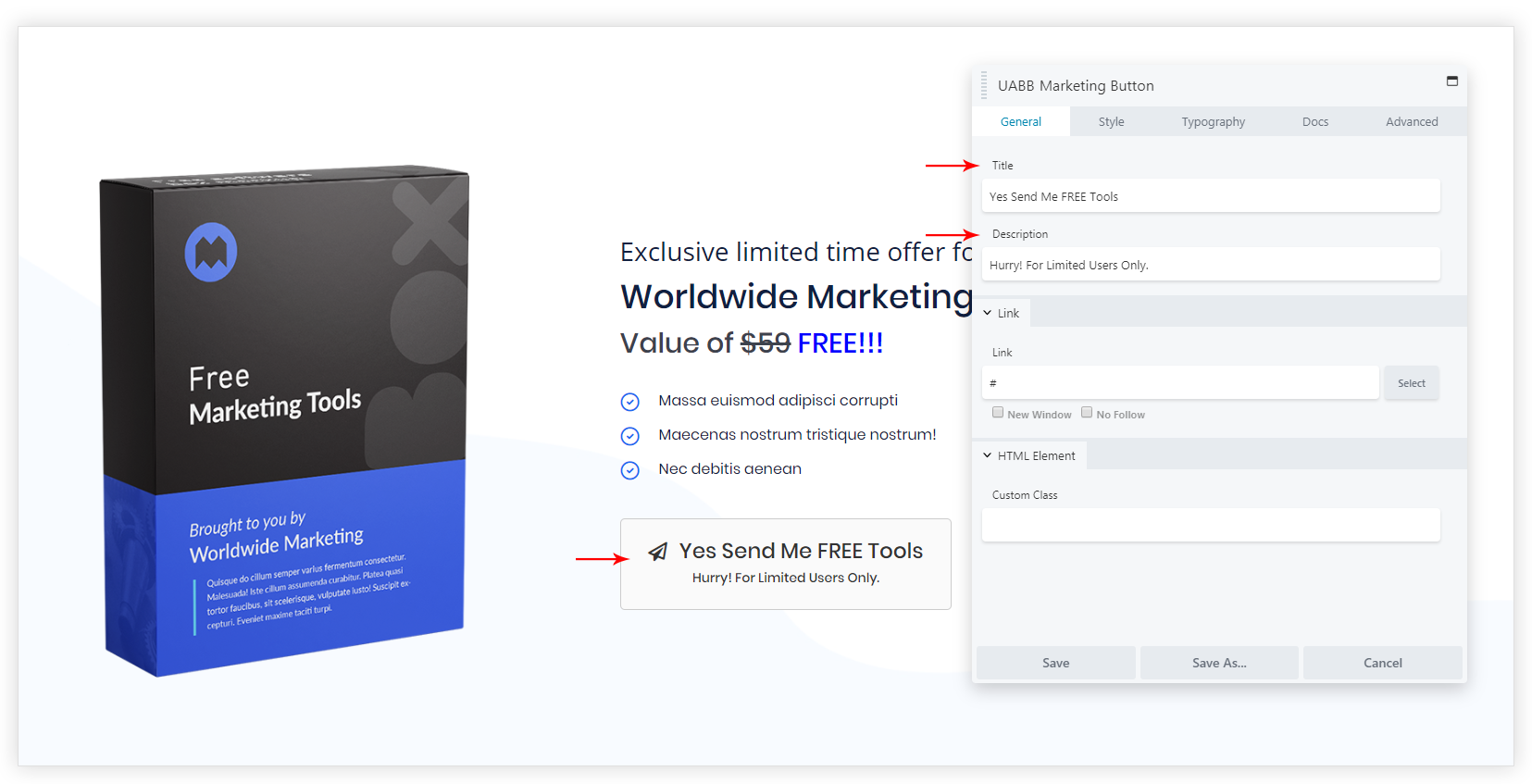 Add Icon
From the Style tab you can choose icon for the button and manage its position, size, spacing.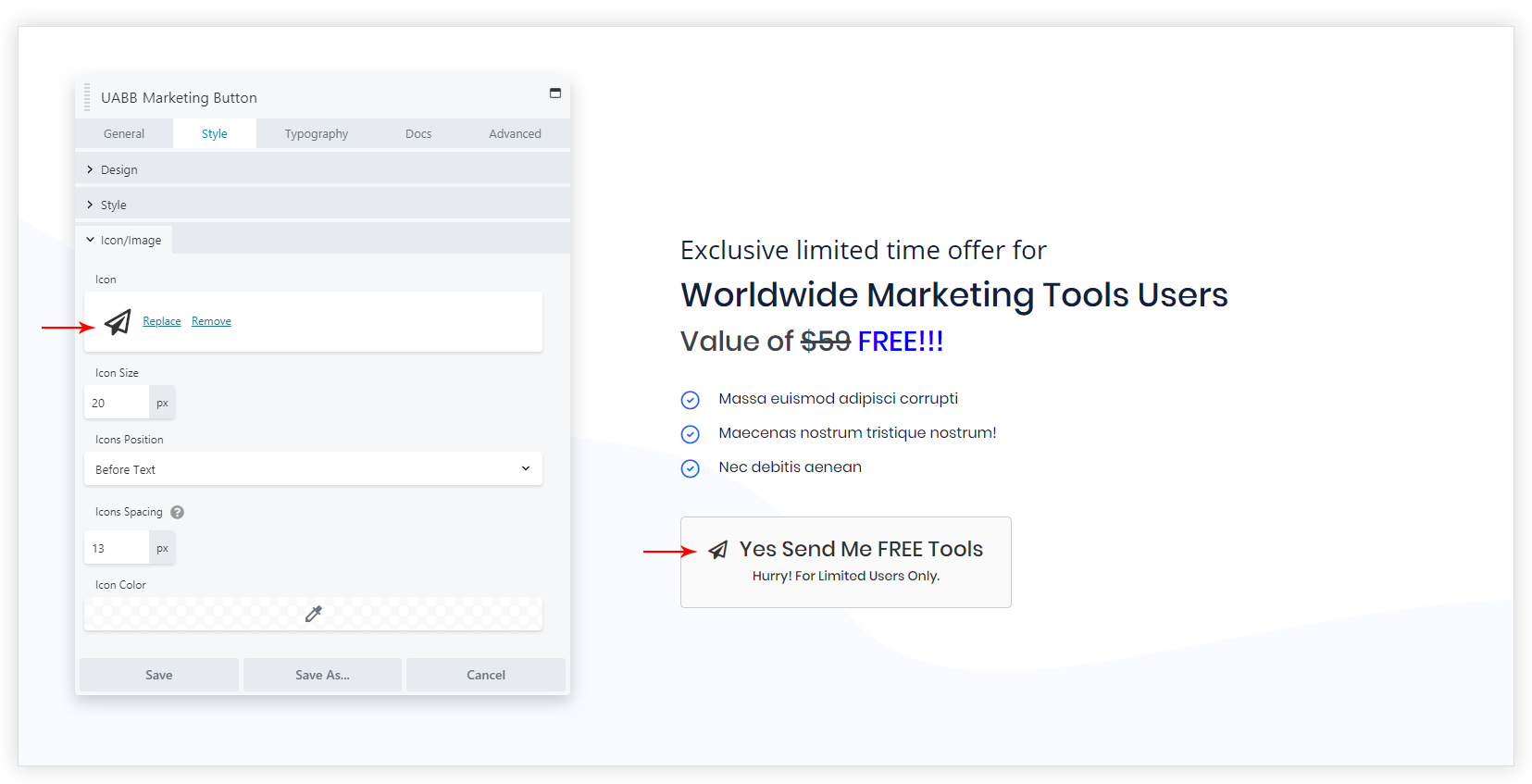 Customization for button and content
Under Style tab you will find options to set colors and background for the button. Under Typography tab, font size, font family etc. can be set for the cotent.