Sometimes you may need to combine a number of rows and columns to display a single cell. You can easily do so with Table widget.
Advanced Options for cell allows merging two or more table cells located in the same row or column into a single cell. Edit Item > Advanced Options will offer options for rowspan and colspan.
By default, value for Column Span and Row Span will be 1. Add the number for column and row that needs to merge.
For Example – If you wish to combine 2 columns to the current cell then add Column Span value 3. It will add 2 columns to the current cell.
Row Span is shown in the following screenshot –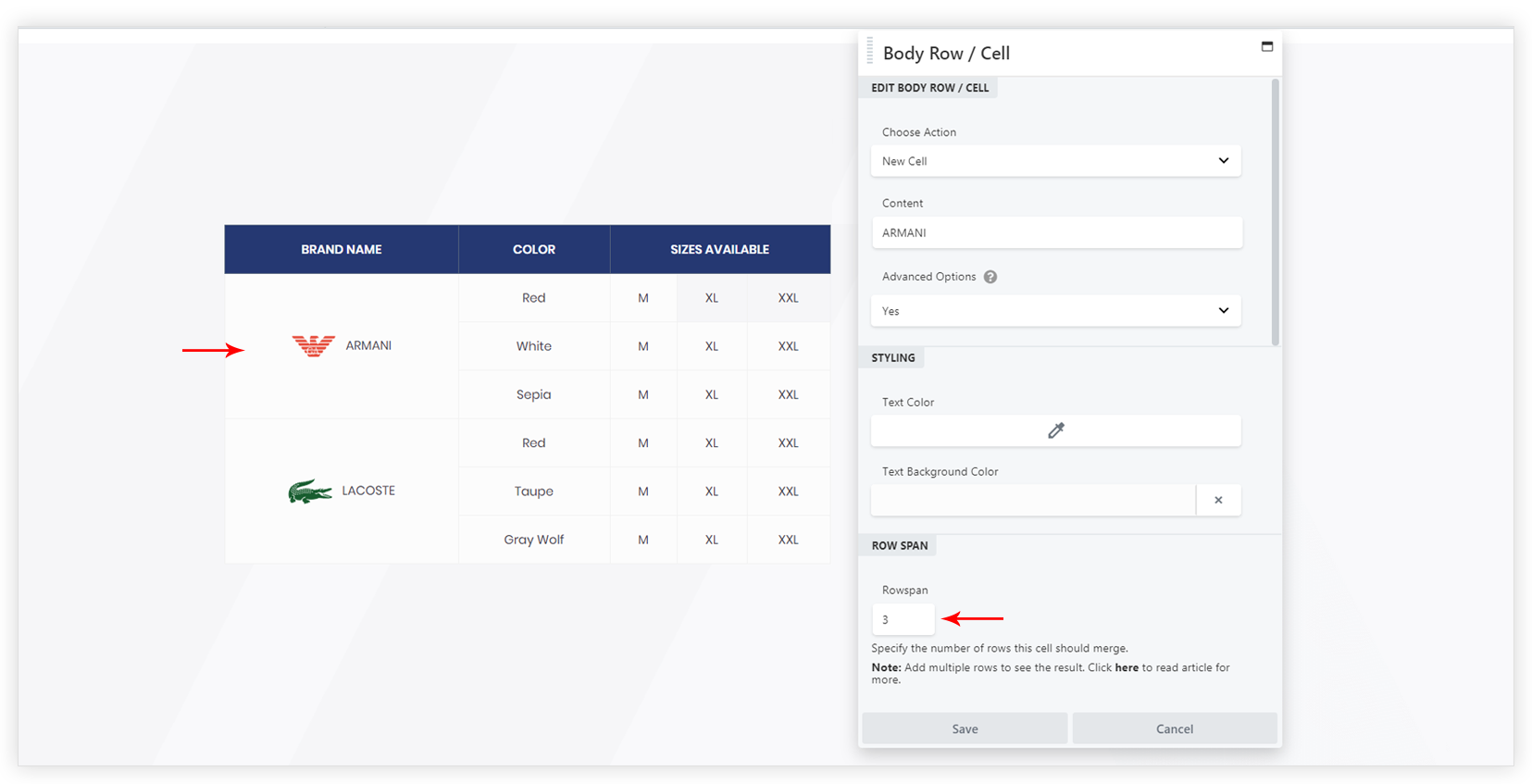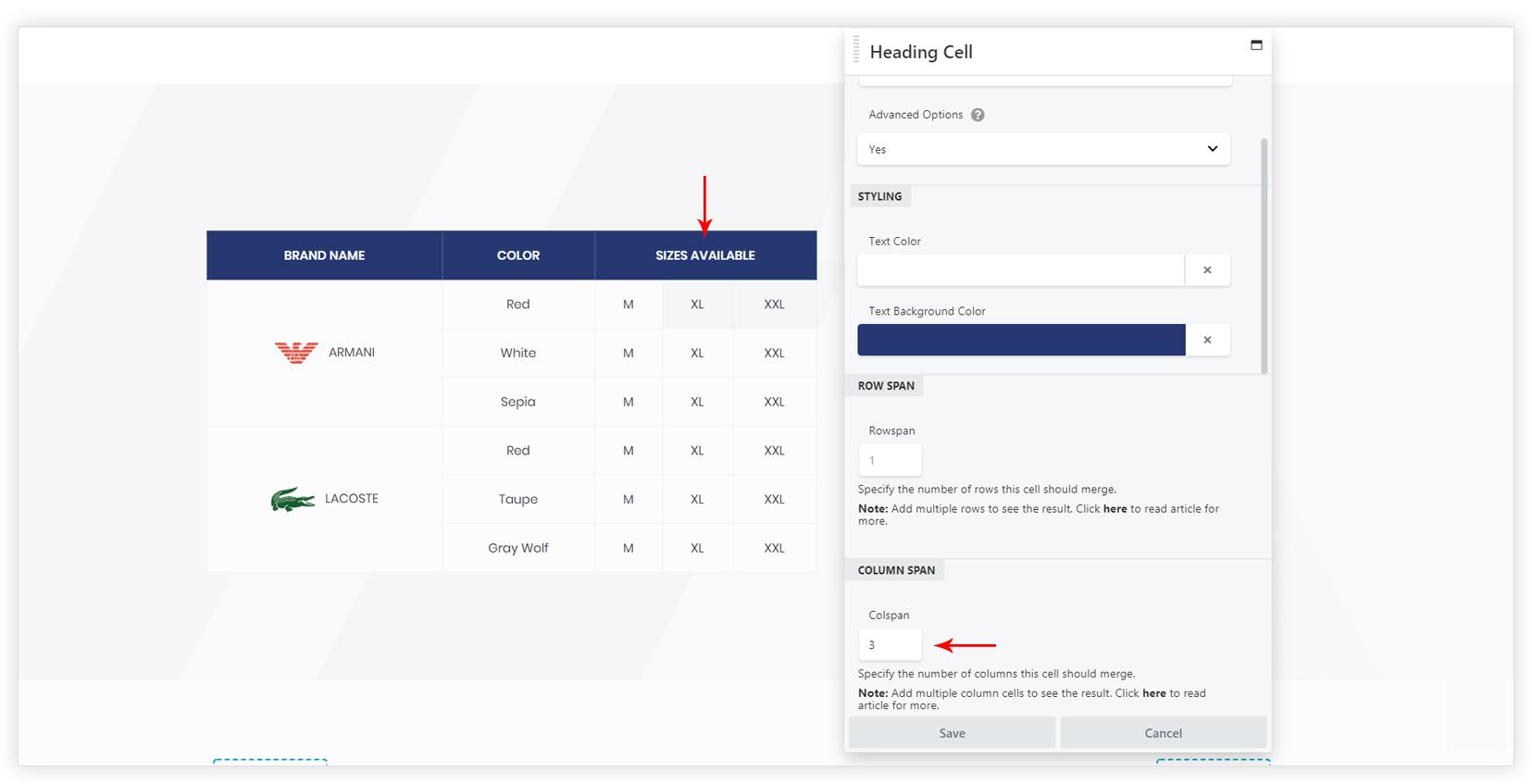 Column Span is shown in the following screenshot –