Video Gallery Module provides the feature to create a filterable gallery. The category names that are set to video will display as Filterable Tabs title. See How to Design Filterable Image Gallery?
Categories can be assigned to videos while adding or after adding them to the Video Gallery module. Here are the steps –
Step 1 – Select a video from the list and click on Edit Video.
Step 2 – Categories option will appear in the individual video settings box. You can add more than one category separated by a comma.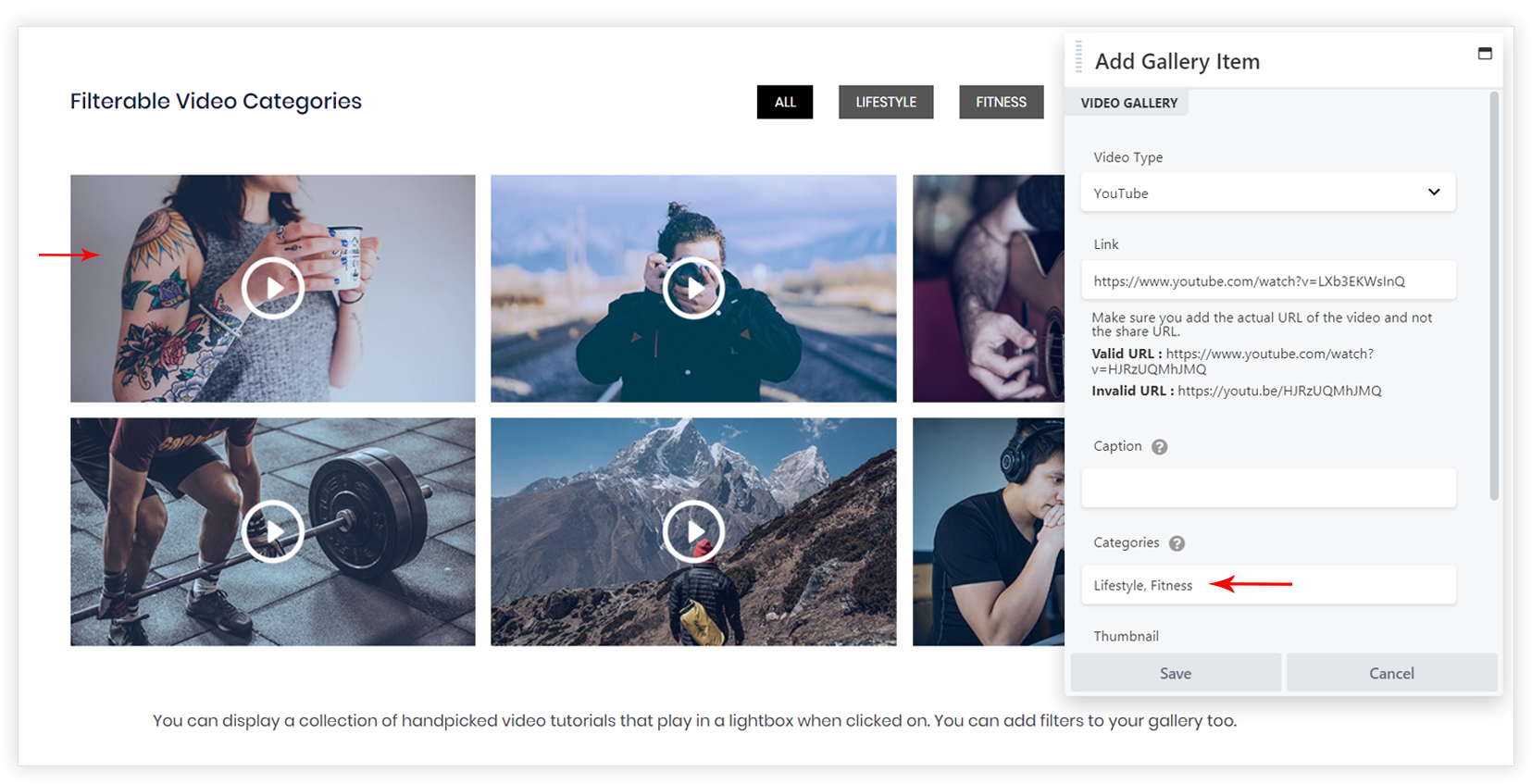 Related Documents –