Unable to find the Pagination option for the UABB Advanced Posts module?

The main reason why you may not be able to see the Pagination option within UABB's Advanced Post module.
When you set 'Post Appearance' to 'carousel' layout.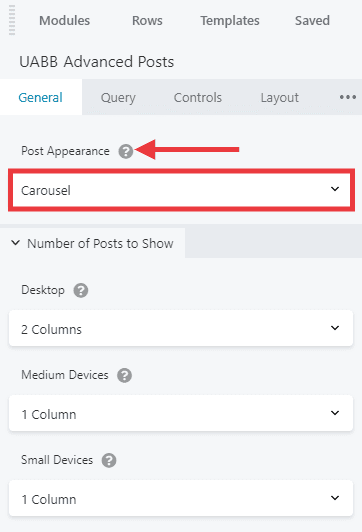 Just to let you know, we have added numbers and the scroll pagination option for Grid, Masonry and Feed Post layouts within the Advanced Post module of UABB only.