Filterable Gallery allows categorizing images. Category names that are set to images will display as Filterable Tabs title. See How to Design a Filterable Photo Gallery?
Categories can be assigned to images while adding them to Photo Gallery module. Here are the steps –
Step 1 – Select an image from the media library list.
Step 2 – UABB Categories option will appear in the media information column on the right side. You can add more than one category separated by a comma.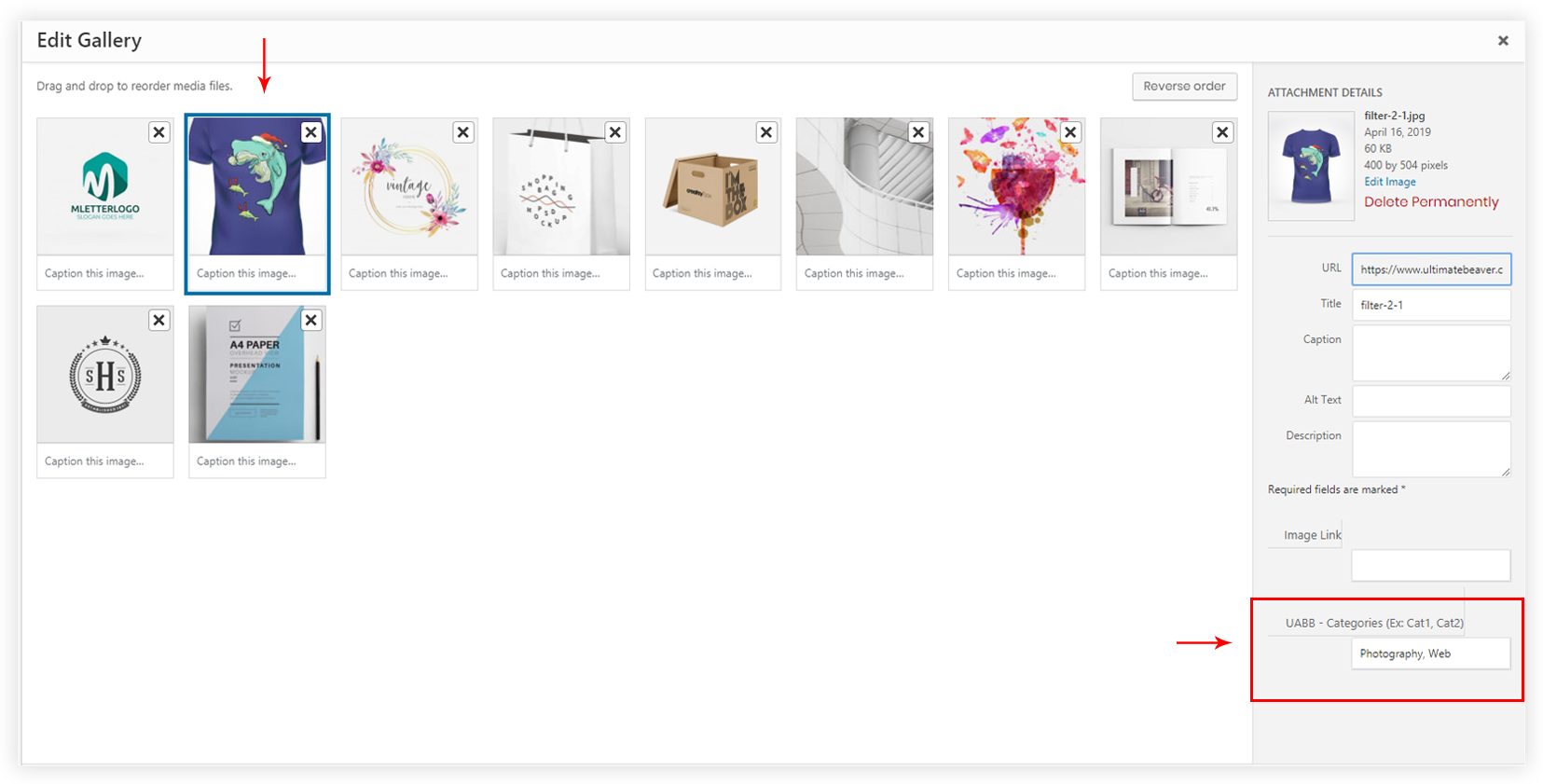 Related Documents –
How to Display Specific Category Tab as a Default on Page Load?