With the Info Box module, you can create fully-functional feature boxes on your Beaver Builder websites. You can add a customized title, sub-title, and description. Further, you can add attractive images or icons, and a call to action button for easy navigation.
Adding Info Box module
Let's see how to use Info Box module in Beaver Builder –
Note: Before starting make sure you have Beaver Builder and Ultimate Addons for Beaver Builder plugins installed and activated.
Step 1 – Edit page/post with Beaver Builder and opt to add new module. Search and drag-and-drop the Info Box from the UABB's Content Modules list.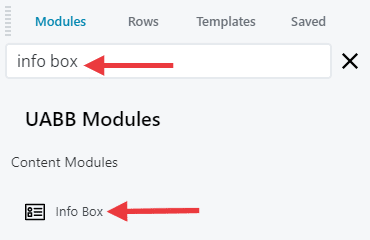 Step 2 – Add a relevant title, description.

Step 3 – Once you are done adding all the content, you can select the preset of your choice by navigating to General > Presets.
While working with UABB modules, you can simply choose any style from a list of professionally designed, sleek, and classic presets. Presets will help you quickly create great designs. You can select the preset of your choice here. But before changing presets, save the content, you added to the module. Otherwise, your content will be overwritten with the default one.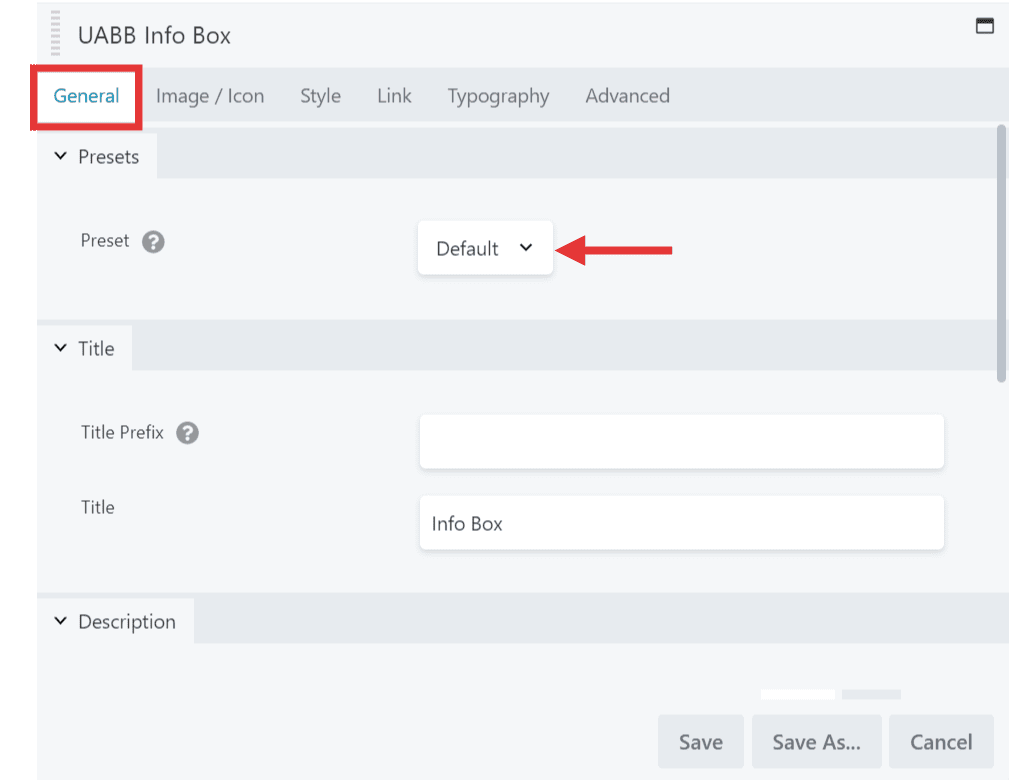 Configure Info Box With Advanced Features
The various Advanced settings and Features allow you to manage the layout, background of the module, Color, and Size of the Image/Icon, and more styling options for all the elements.
Let us briefly look at each settings section of the Info Box module.
Below are the few key features we have taken care of –
Image / Icon:
There are separate sections for the Info Box where you can insert the content and manage the Icon/Image position.
You can add the image/ icon depending in your requirement. You can also manage the Image style from Simple, Circle, Square, or even "Design your own" style. Also, you will have the options to manage the position of the Image/Icon.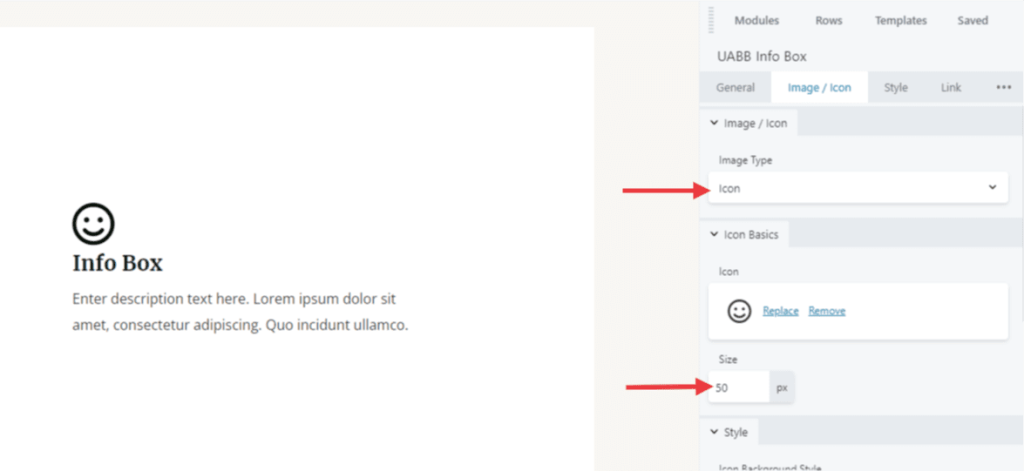 Style:
By navigating to the 'Style' tab, you can set the background and background hover color to the info box module. Also, you can set the content padding here.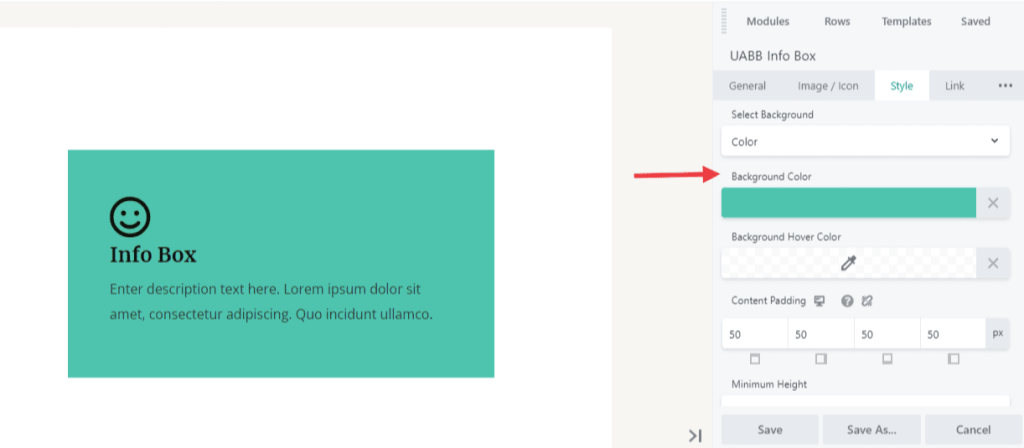 Link:
Under the link tab, you can see 'Call to action' module. Here you manage the type from text, button, complete box options.