You ought to receive a receipt for every payment you make on our store. In this document, we'll be showing you where you can find the purchase receipt for any transaction you do on the store.
1. Login to your account and open the following page.
https://store.brainstormforce.com/purchase-history/
2. You'll find a table similar to the one seen in the image below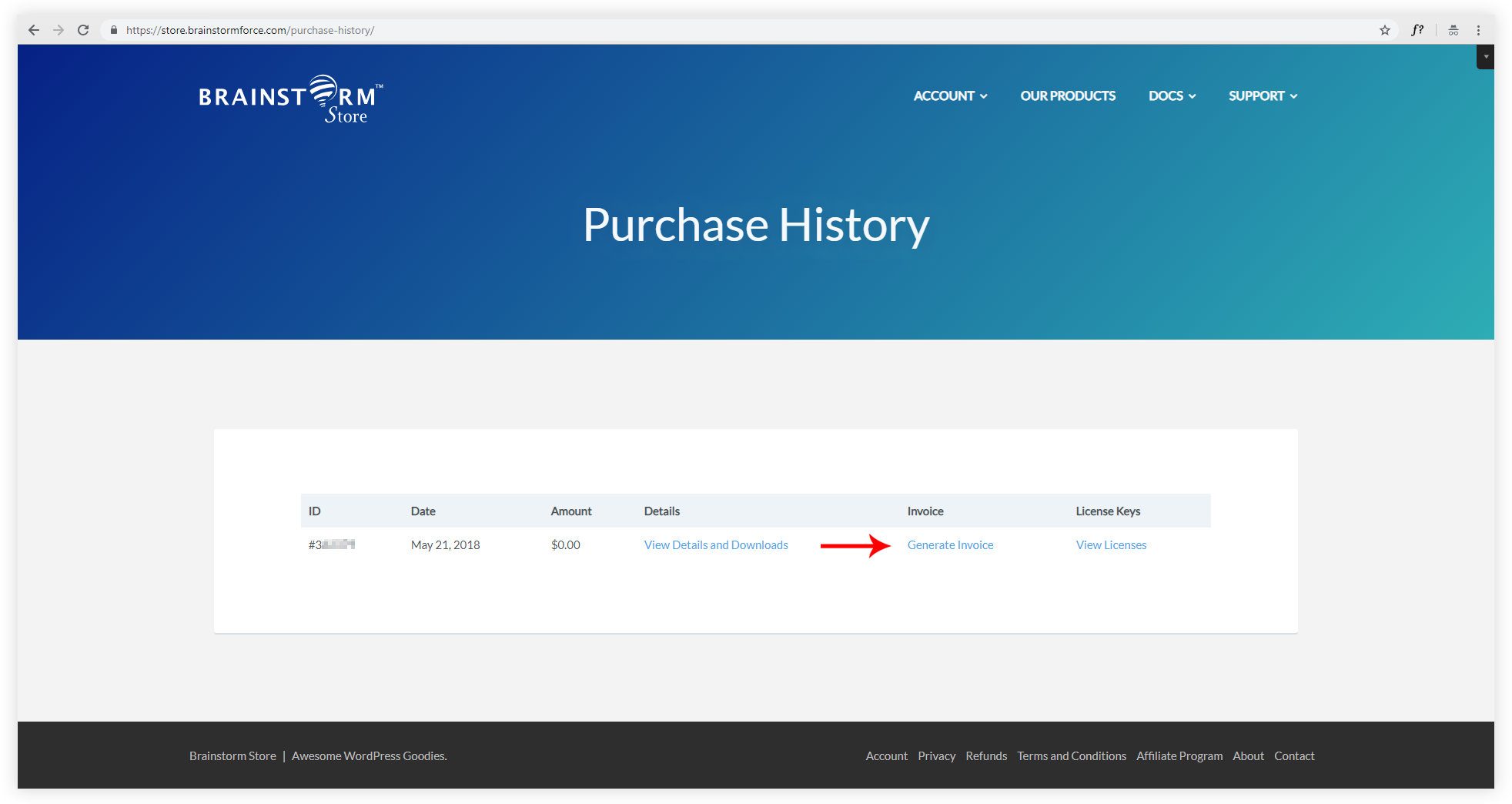 In case you wish to only see the receipt, you can click on View Details and Downloads.
You can also edit your details & download a purchase receipt in the PDF format by clicking on Generate Invoice.
Here is a video that might help understand the process.