UABB version 1.7.3 adds new features that allow you to remain GDPR compliant.
You can use the GDPR consent box feature by following the steps mentioned below:
Step 1: Open the Contact Form module and scroll down to the "Terms and Conditions Field". You'll find the option to enable or disable the GDPR consent box. Enable this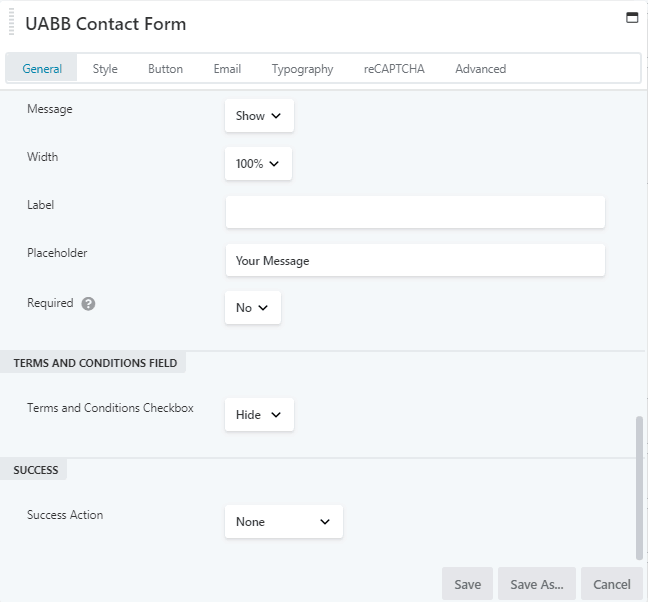 Step 2: Select responsive toggle for "Terms and Conditions checkbox" in the General tab of the module: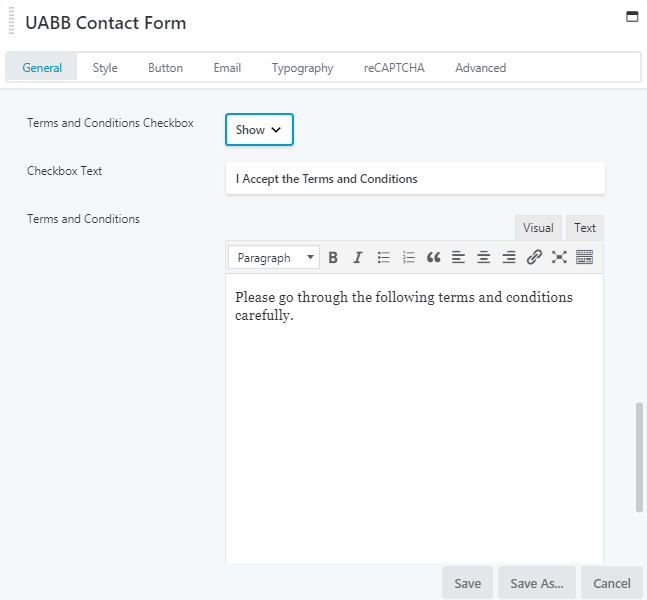 Step 3: Add necessary Checkbox text and Terms and Conditions Text in the "Checkbox Text" and "Terms and Conditions" text field. You can also add a link using HTML tags.
Step 4: You can make changes to the checkbox fields from the "Input Color" and "Input Border Style" to make the Checkbox look just like the input fields.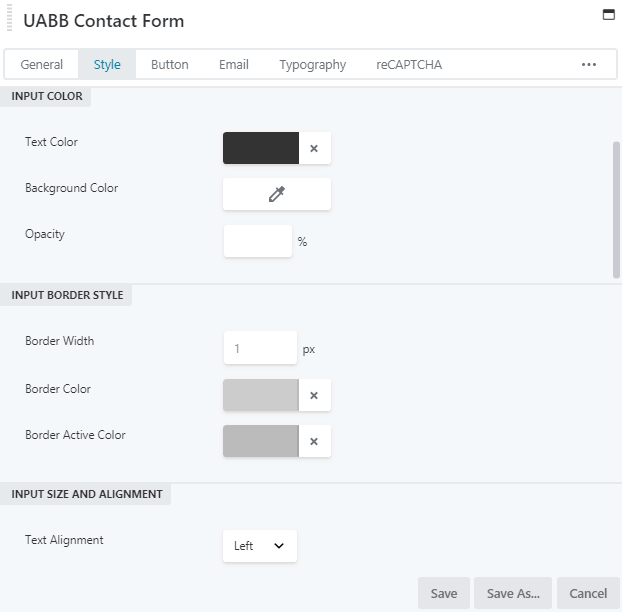 Step 5: If you require to make custom changes to the Check boxes you can do the same from the Terms Checkbox field.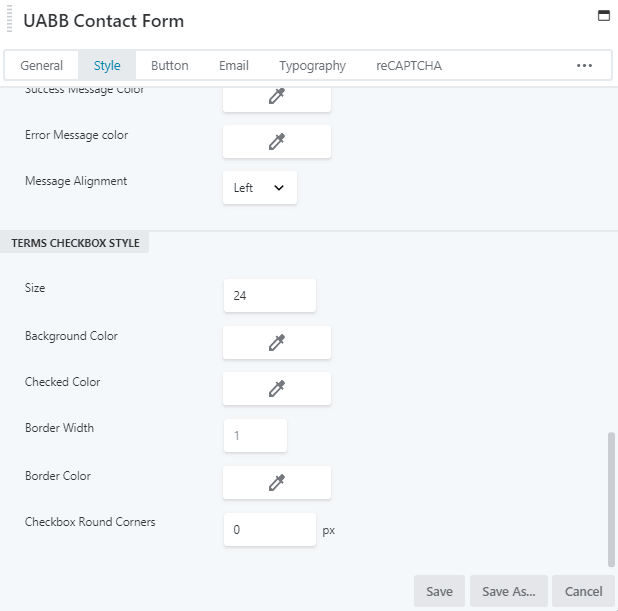 Step 6: On enabling GDPR consent box, it adds typography settings for "Checkbox Text" and "Terms and Conditions Text" in the Typography tab of the module.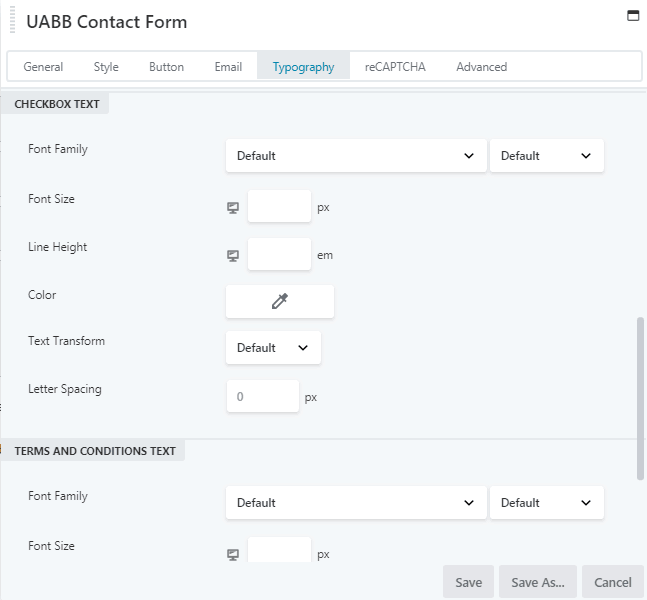 Now your contact form is GDPR compliant, similarly, you can add the GDPR consent box for the Subscription Form module.