Is your video portfolio slowing down your website? Videos often do that!
A single YouTube video consumes about half an MB of JavaScript files! How bad will a video gallery affect your page loading speed? Not anymore!
The revolutionary Video Gallery module of the Ultimate Addons for Beaver Builder version 1.13.0 lets you create trendy video galleries with several videos in it. All this, without affecting the page loading time.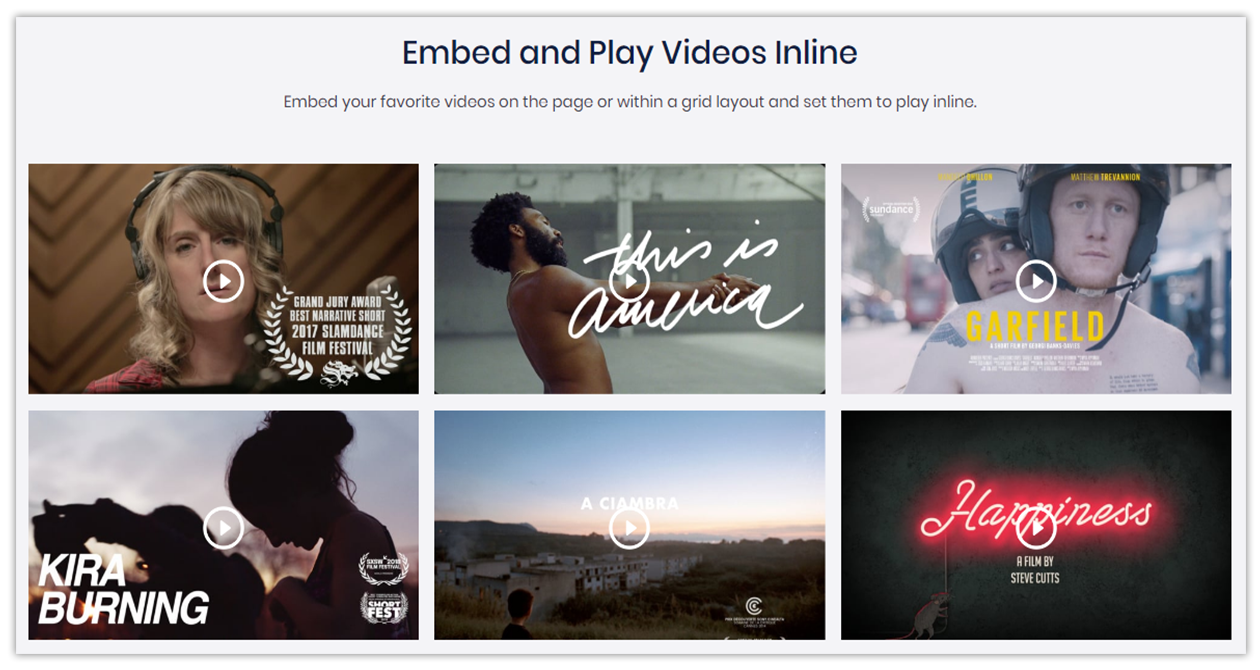 We have taken things further to help you embed video galleries without worrying about the side effects slow loading pages and mismatched video thumbnails. All that is taken care of now! 😉
Some highlights of the Video Gallery Module are –
Loading Time Optimization to make sure all the videos in the gallery are fast and do not affect the loading time.
Filterable Video Gallery that allows you to add filters to help users sort and watch their preferred video
Grid and Carousel layouts to give you a choice on how you want the gallery to look.
Easy Video Sorting and Ordering to help you prioritize videos and place them in order.
Customize the Play Button and make it look clickable.
Customize the Video Thumbnail to suit your website design
Customize and Display Stylish Video Captions to describe the video.
Display Video in a Lightbox or Inline that lets you choose how you want the video to play.
Want to see how this looks? You can take a look at the demonstration we have for you. You can also refer to the knowledge base article that will help you know how you can make the most out of the video gallery module.
This update also has an improved version of Advanced Menu and the Contact Form and much more. You can refer to the changelog to see all the improvements and fixes this update offers.
You can go ahead and update the Ultimate Addons for Beaver Builder to get this amazingly fast video gallery module for your website.
In the Closing…
Waiting for something more?
Yes! We do have many more modules in the plan. You'll see them one by one. 😉
Until then, go ahead and create a beautiful video gallery on your website! After all, visual media helps attract and engage users a lot more!
Have any suggestions or ideas for us? Please feel free to drop them in the comments below. You can also discuss stuff in our Facebook group or simply write to us. 🙂