Hello Ultimates!
Have you ever come across a need to embed a long table on a webpage? It is a tedious task to embed tables cell by cell and fill in the data in it!
But, we have Good News! 🙂
Today, I present to you an advanced Table module for Beaver Builder. And, well, here I am to present the Ultimate Addons for Beaver Builder version 1.12.0 that has the Table module and a lot more improvements and fixes in the plugin.
It's not just easy to bring in long tables on the page, but customize them with lots of styling and user friendly options.
Let's take a quick look at a few highlights of the Table module –
Create Tables by Importing CSV Files!
Did you know that you can create a table by simply uploading a file? UABB version 1.12.0 introduces this feature in the Table Module. According to this feature, you simply need to import a CSV file and the table is created within minutes! You no longer need to add rows, columns and even data manually. Just import a file and the table is created!
You can read more about the Table module of the Ultimate Addons for Beaver Builder in our knowledge base article.
Create Sortable Tables with a Breeze!
There are times when users would want to sort the data by prioritizing a particular column. The Table module allows you to let users sort the data within the table. Users can simply click on the icon seen on the specific column, and the entire table data gets sorted according to the values in that particular column.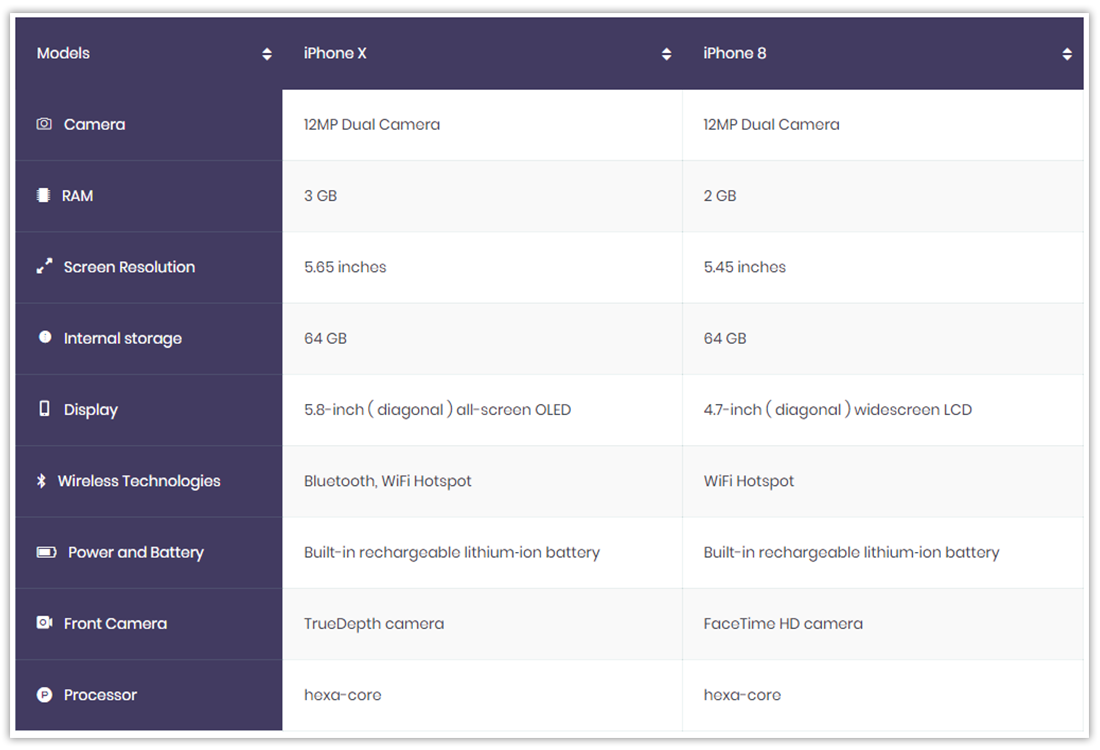 Make Search Easier For Longer Tables!
You might have long tables on your website. This could be an admission list of students, the list of available products, a changelog of an age old popular product and a lot more. It becomes tedious to go through all the entries until we reach to the one we are looking for. A search functionality makes it easier for users to search a particular value and open the respective entry without scanning through the entire table.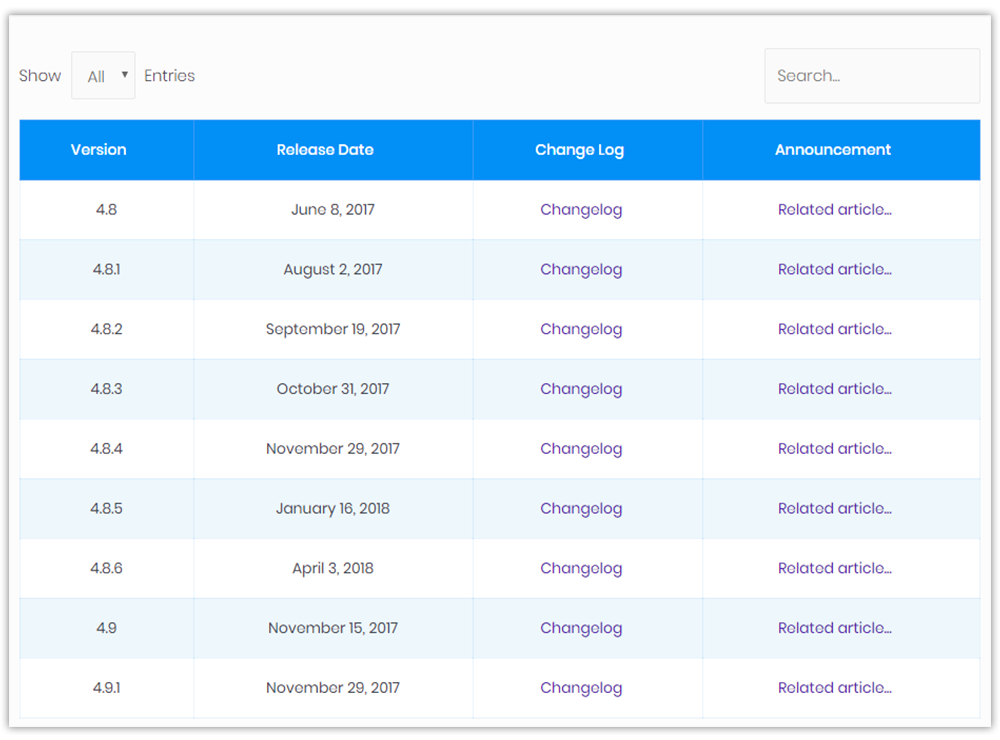 Display Stylish Tables that Stand Out!
The use of colors, images, icons is never limited! Go beyond your imagination and create beautiful tables with the Table Module of the Ultimate Addons for Beaver Builder. With advanced options like row and column span, etc. you know you can create tables that match the data you wish to display within it. No compromise on data or style!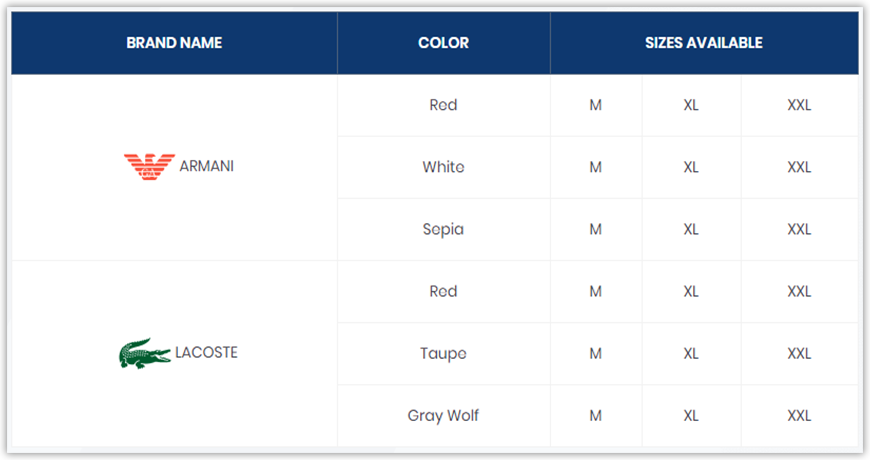 You can take a look at all these demonstrations on Table module demo page. You can read more about this module in our knowledge base article.
Apart from this module, there are several other improvements and fixes that you can see in our changelog.
There is one thing I cannot miss! We've also worked on the optimization for iFrame, Youtube and Vimeo content type in Modal Popup module. Which means that videos in your popups will also load faster! 😉
Wait no longer! I am sure you are as excited as we are to try this all new Table module on your website. So, quickly update UABB and barge ahead to create these beautiful, interactive and responsive tables on your website.
What's next?
You know we aren't stopping! All our updates make sure that we present to you a better and advanced solution day by day. We believe in thinking differently and optimize our products in the best possible way.
There are several things we've planned. It's fun to reveal them one by one! 😉
Well, the next module would be an advanced Video Gallery that will again focus on load optimization and allow you to add Video Galleries on your websites.
Sounds fun?
Please feel free to drop in your comments, ideas and thoughts in the comments below, or simply write to us!