Attractive call-to-actions and user conversion rate go hand in hand! Indeed it is a key to capture leads!
We put all our efforts to design attractive CTAs. But sometimes this does not work in yielding enough conversions.
This is the time we need to think – are CTAs on the website encouraging users to click? Are they informative enough to let the user take a further step? Is the button content confusing the user about the next action?
You might wonder how this can be improved? But, you don't have to worry about this anymore.
To help you capture more leads we are here with – the Marketing Button for Beaver Builder! This comes as a part of the Ultimate Addons for Beaver Builder version 1.16.0.
This module allows you to create an effective button with a catchy line. This tiny line will grab visitor's attention and will give a quick idea about proceeding. You can make the button more attractive with a nice title, icon, and various colors. You can also add a little description to show up a self-explanatory button that encourages users to act.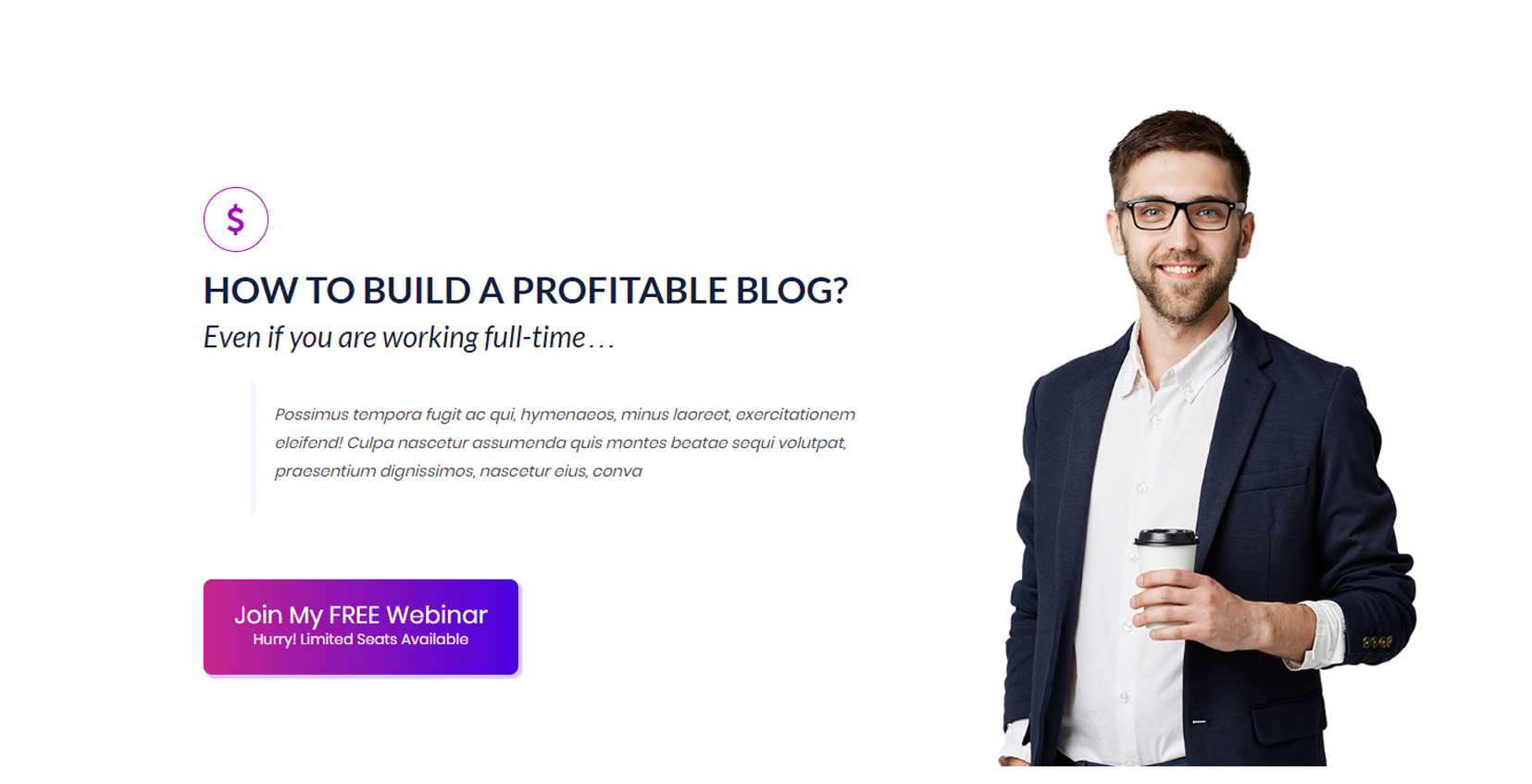 HELPFUL! Isn't it?
We are striving to create beautiful solutions that match your needs. A few weeks ago, our friend Adam shared his thoughts of having a Marketing Button. And the response was huge! So we picked this thought and brought it to reality!
Wish to try this module right away? Update the Ultimate Addons for Beaver Builder to version 1.16.0 and allow the marketing button to take your website conversions to the next level!
Take a look at the stunning demos we have, or read an article in our knowledge base. Please feel free to get in touch in case you need help with anything.
See you soon!