Hello Ultimates!
Hope you are having a great week!
It's an Update Tuesday, a day to release an update with some more improvements and fixes making the Ultimate Addons even better!
Like all the updates, this one too brings in a lot that you'd asked for. One of them is the improvement in the Advanced Post module.
Equal Height Option for Masonry Layout
Many users had requested us to include an equal height option to display posts in equal heights with a masonry layout. We added this option in the Ultimate Addons for Beaver Builder version 1.6.2. You can now make sure all your posts look equally great in a layout like this.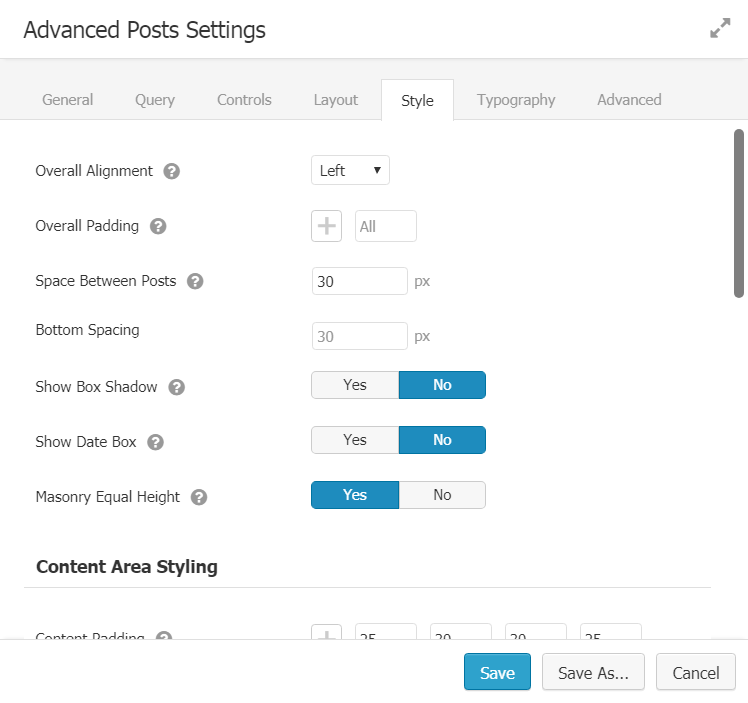 Apart from this, there are a lot more improvements and fixes you've been longing for. You can see them listed in the changelog.
In the Closing!
Like always, we recommend you to use the latest version of the plugin to make sure you have the latest features, improvements and fixes that prevent further issues that caused due to an outdated version. Therefore, barge ahead and update the Ultimate Addons.
Have suggestions and ideas we can work on? Feel free to post them in our Facebook group or simply write to us. 🙂